Last year we brought you the Better Branding Course and y'all absolutely LOVED it.
In just a few hours of taking this course, you can learn:
How to develop a branding strategy
Design a logo and color scheme that will grow with your company
Update the look for your website without sacrificing conversions
All in an easy-to-follow comprehensive package:
Doing this will give you, your brand, (and your clients) the credibility of a multi-million dollar brand.
But don't take our word for it. Just check out what some of your fellow sumo-lings had to say:
The truth is, The Better Branding Course is the most comprehensive design course I've ever seen. It teaches you:
Website structure and color branding so your website looks super professional (higher credibility = more revenue)
How to become a typography expert (Steve Jobs was obsessed with fonts)
How to build a professional looking logo (even if you don't have Photoshop!)
Normally access to this course would cost you $280 and teaches you many of the same principles being taught at $30,000+ full-time design school.
I would honestly feel 100% fine selling this course at the regular price of $280. But being AppSumo we don't offer regular pricing.
And so in this AppSumo exclusive promotion - you can get lifetime access for only $39!
Click here to get the Better Branding Course for only $39!
Once you've finished this class, you will find everything you touch (websites, logos, graphics, PDFs, and presentations) looks like gold:
If you do ANY WORK online, you NEED to take this course. Even if you're a seasoned designer, this course will teach you some recent best practices and new tools that will make your workflow more efficient.
Top startups know that good design is what separates them from the pack. It's often one of the first things they update when they build traction: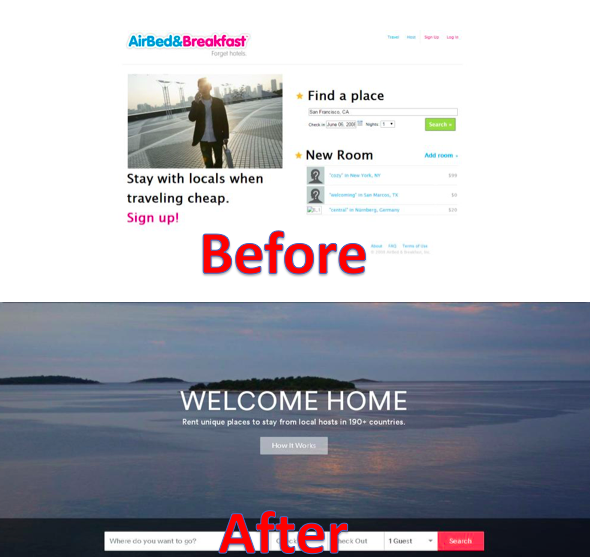 In fact, the #1 reason small businesses get rejected for an AppSumo promotion is poor design.
Even Seth Godin knows that small design tweaks separate you from the pack:
"Use your own font. This is like dressing better or having a nicer business card. It's subtle, but it works." - Seth Godin
This course will teach you tons of tips (and the exact frameworks) top designers use to make everything they touch look awesome!
This course on it's own would run you $280, which is a bargain for how much more revenue and subscribers it will bring your company.
But instead in this AppSumo exclusive, you can get it for ONLY $39!
P.S. Next week this course will go up in price. Get it now before you miss out!