You've read a CRAZY amount of books. You probably have even more books in your queue.
But let me ask you ... when was the last time a book actually changed your life?
Not just entertained you but forced you to take an action that drastically improved your life?
That's the problem - we consume way more than we produce.
Today, we fix that.
How? Easy, Blinkist.
Blinkist has over 1,000+ book summaries of the best non-fiction books of all time.
Use it to revisit your favorite books and pick one action item to implement in your business.
Here's a quick sample from one of my favorite books from last year "Zero to One":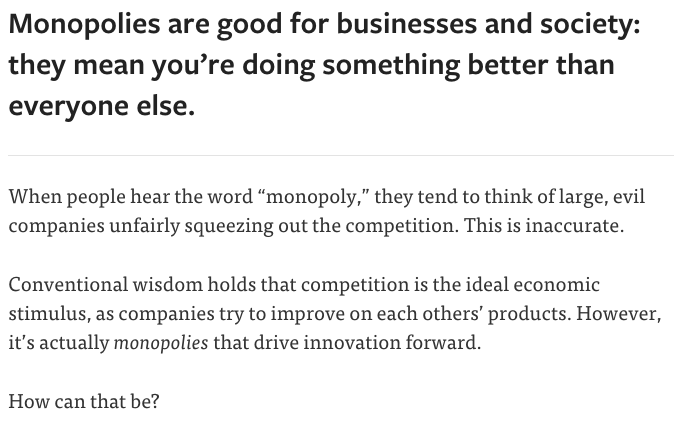 Even better, you can preview a book before dropping $10 on it and realizing it sucks.
Blinkist normally charges $79/year for their service which includes both Kindle and audio versions of their summaries.
But today, in this AppSumo Exclusive promotion you can get one year of unlimited downloads for only $20! (that's less than the cost of two books!)
Blinkist won 2014's "Best of the App Store" and with over 400,000+ readers, you know the summaries are legit.
You can access via app, Kindle, or download the audio files to listen during your morning commute.
If you tried to get this deal next week, it would cost you $79/year.
Today you get it for little more than $1/month. You can't find a lower price for one year of unlimited access.
Click here to get access now for only $20!
P.S. We only have a limited number of codes to hand out. Once they're gone. They're gone!