Fulfilli is a platform that helps you acquire leads and automate pricing so you can concentrate on growing your business.
Fulfilli knows you're tired of scouring the internet and harassing your network for future work.
Which is why it has a Lead Hub where you have the opportunity to access quality leads.
With potential clients coming right to your virtual door, you can cut down on non-billable work and expensive marketing.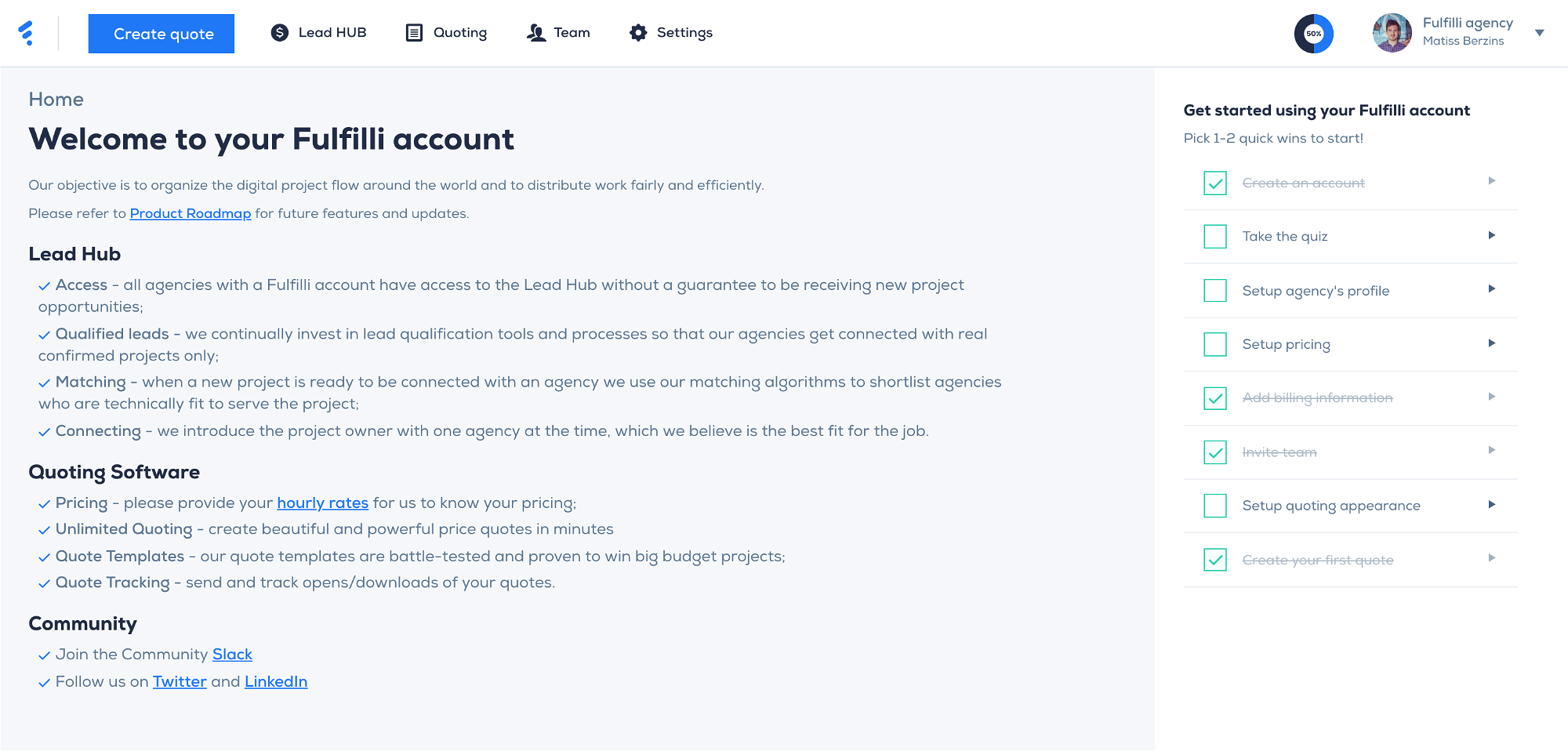 Over the years, you've developed a very particular set of skills.
Fulfilli lets you highlight your strengths in your profile so that you only get introduced to projects you'll knock out of the park.
In addition to skill-specific profile, there is also a quiz qualification section that will further ensure you are only matched with the best-fitting projects.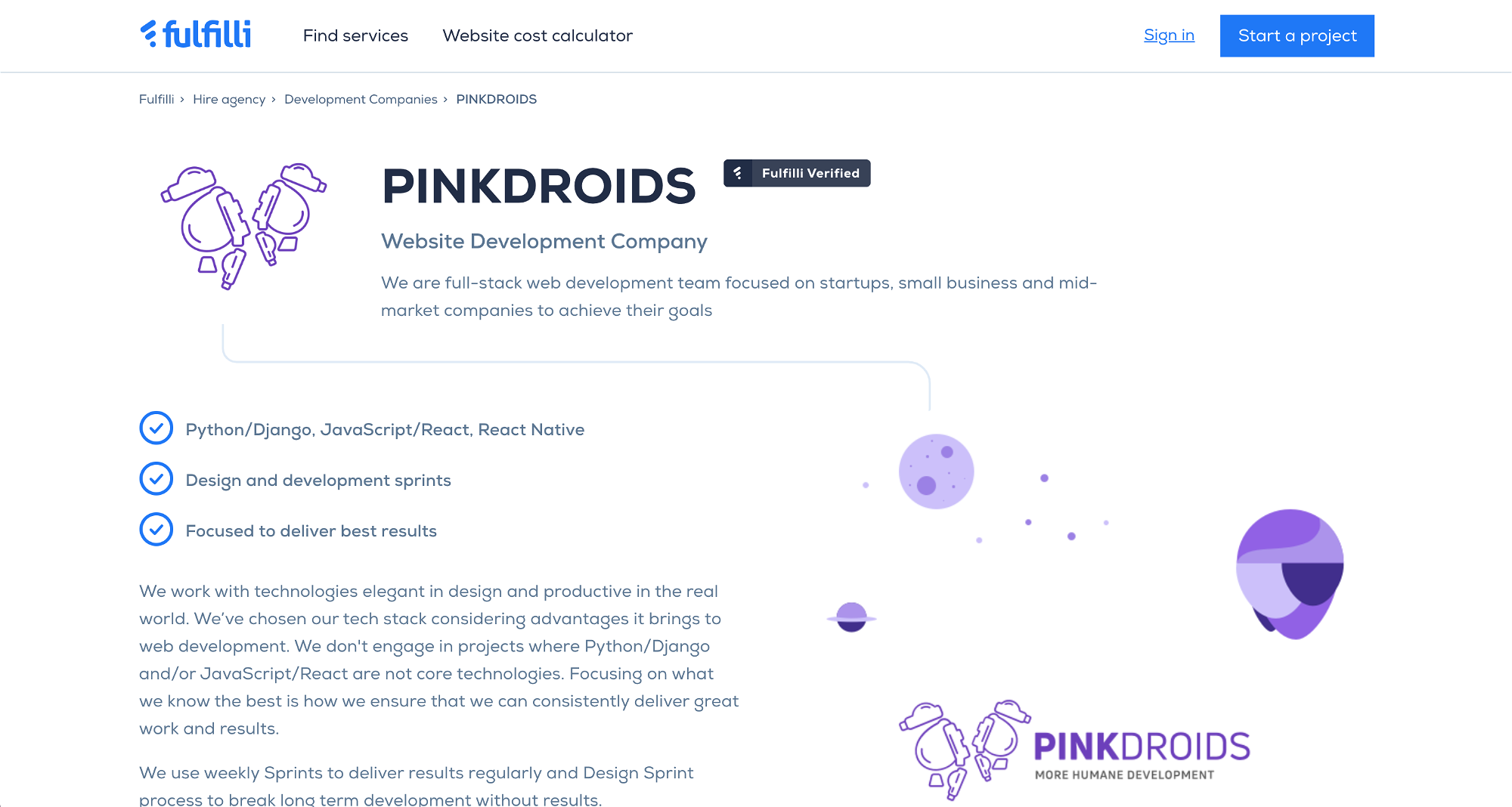 Fulfilli helps you win more deals with battle-tested quote templates that deliver big-budget projects.
Create beautiful and powerful price quotes in minutes using professional templates crafted and used by industry experts.
There are templates for web design and development, PPC campaigns, social media management, SEO audits, and much more!
Fulfilli is determined to help you grow your business.
Because you're getting help in the lead acquisition and deal closing portions of your business, you'll be able to focus your free time on making more money and hiring and retaining employees.
You can also ask the Fulfilli team any question about running a more efficient and successful digital agency.
Today, agencies are wasting a ton of resources trying to acquire new project opportunities — they design and develop a website, write content, buy traffic, receive unqualified leads, send proposals, and repeat.
But Fulfilli is serving as the automated marketplace that connects digital projects with the right service provider and saves time and resources for everyone involved.
What would normally take companies months to do, Fulfilli helps to get it done in days.
Running a digital agency ain't easy.
So giving yourself an easier way to close right-fit clients is a no-brainer.
Get lifetime access to Fulfilli now!
P.S. Learn how to use Fulfilli like a pro! Watch the demo & walkthrough replay.