How are you currently tracking your to-do items?
In a notebook? A to-do app you haven't opened in over a week? Or even worse, your brain?
Today we give you (and your brain) a break by giving you one year of MeisterTask for FREE! (reg $108 - available for 99 hours only)
Click here to claim your freebie now! (no credit card needed)
MeisterTask is awesome because it breaks your to-do lists into projects and then gives you a bird's eye view so you can manage your tasks effectively: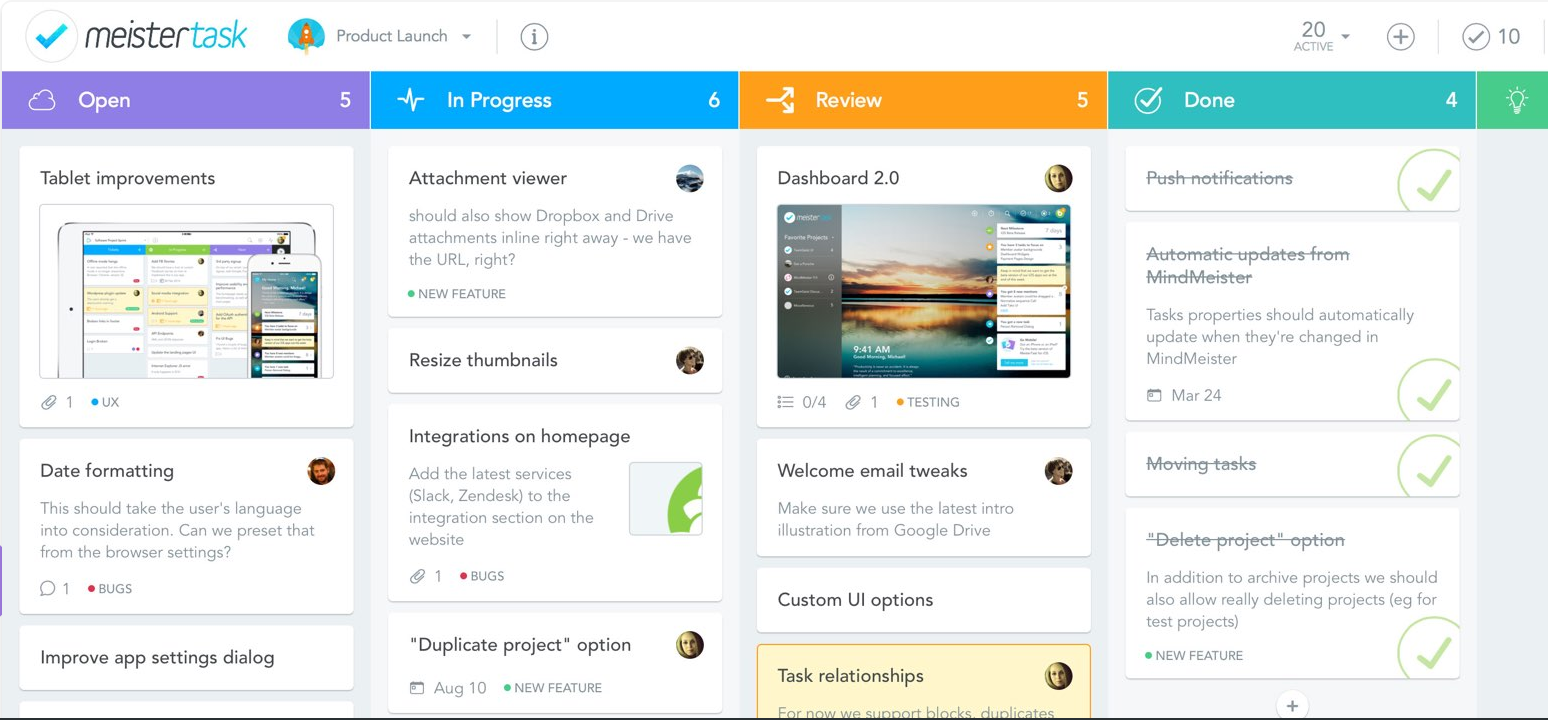 It lets you create pre-defined checklists so you can outsource your repeatable tasks.
But the best part is you can extract to-do lists from your MindMeister mind-maps. Start with a brain dump and then come up with an actionable plan to get your projects completed.
If your current productivity methods aren't meeting your expectations, give MeisterTask a shot and let us know what you think!
This freebie will only be live for 99 hours. So get it now, share with your friends, share with your employees, or be talking about this to your grandkids as "the one that got away".
Click here to claim your freebie now! (no credit card required)