The average AppSumo email takes 3 days to write and over $1,000+ in salary costs. We spend a lot of time/money writing each email because we know you devour every single word we write.
The truth is ... most of you don't care.
We recently tracked how far y'all read our latest blog post.
Here's what we found out: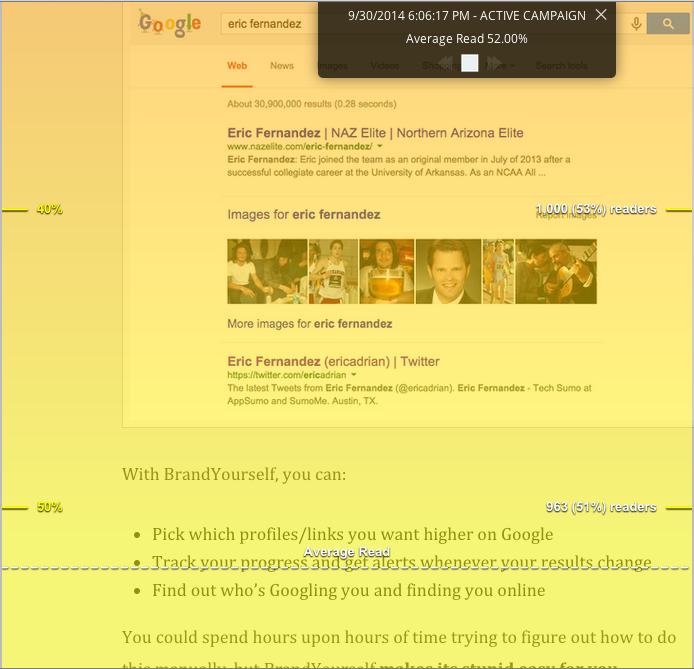 Most of you only read 52% of the content :-(
We could've insulted you and your mother in the middle of our content and almost 50% of you would have never seen it!
If you have a blog, you probably think your visitors read your blog posts all the way through.
In actuality, you have no idea how much of your content people are actually reading.
Thankfully, today we are giving you the solution.
We've put together a FREE tool called Content Analytics by SumoMe which shows you exactly how much of your blog posts people are actually reading.
Click here to install Content Analytics now.
If you already have SumoMe on your site, install it with one click in the Sumo Store.
Content Analytics shows you exactly where people are stopping on your blog posts: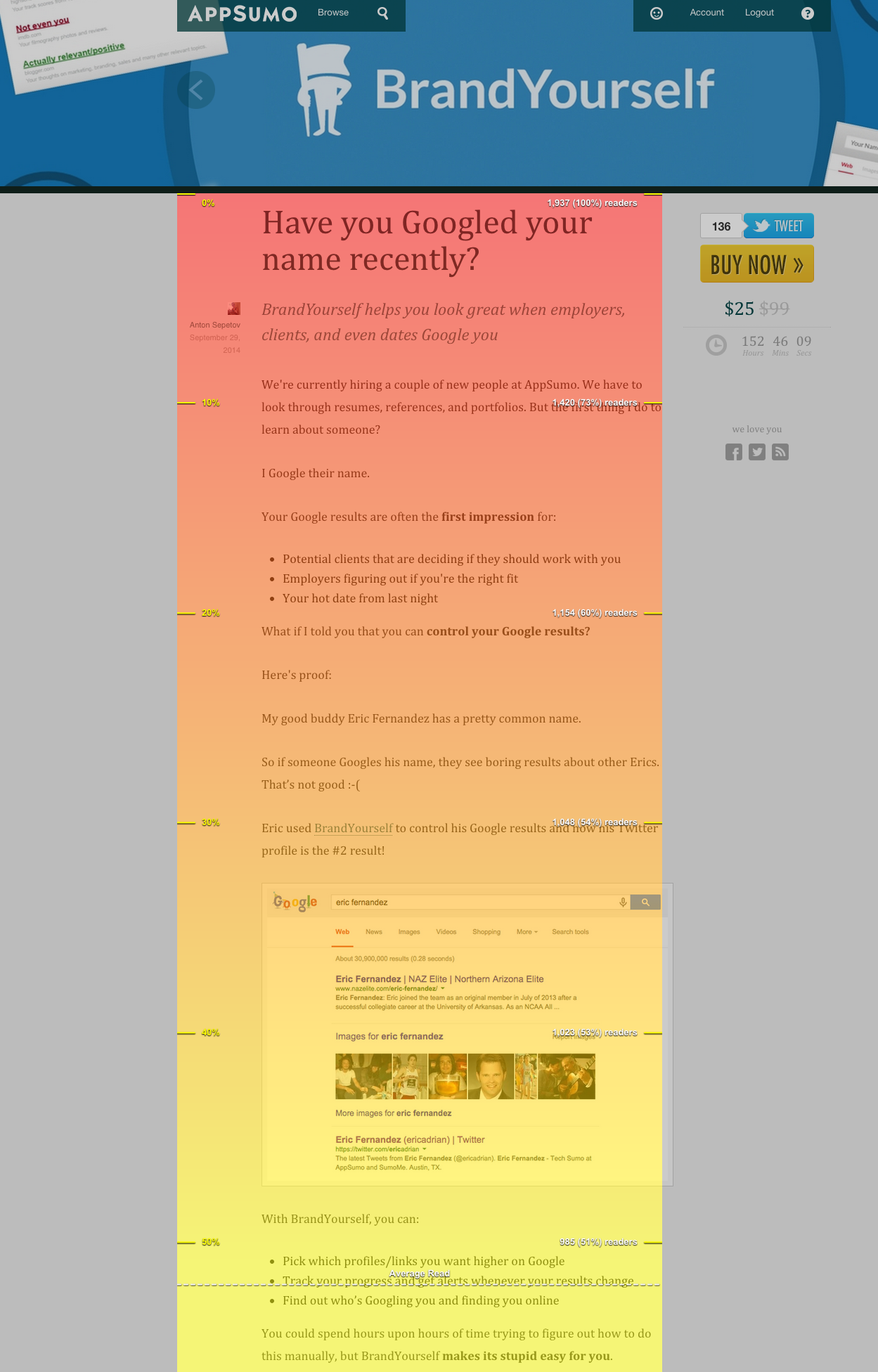 With Content Analytics you can now see:
Average read % for every one of your blog articles
A visual scroll map of your visitors
Where your visitors stop reading
This information is SUPER helpful and tells you if you need to:
Move your calls to action higher-up on your posts
Update past/future content with new/different images
Add your most effective copy to the spot where people would normally stop reading
You spend a lot of time and effort on your blog posts. Don't you want to know if people are actually reading them?
Click here to install Content Analytics now.
P.S. Need help installing SumoMe? Email install@sumome.com.
P.P.S. We actually really like your mom :-)