My favorite stuff to promote to you sumo-lings is the stuff that we use ourselves at AppSumo.
At AppSumo, we love using Crazy Egg, which lets us visualize all the clicks y'all make when you're on our site.
Cool, huh? :-P
With that information, we then optimize our pages to show you the stuff you want to see.
With Crazy Egg, you get:
Heatmaps showing you where visitors are clicking
Scrollmaps showing you how far visitors scroll down a page
Tons more
Here's the stuff we see using Crazy Egg:
We love Crazy Egg so much that we're giving you something you can't get anywhere else.
Just for you sumo-lings, we're giving you a lifetime of Crazy Egg ... for free.
Here's exactly what you get:
Lifetime of Crazy Egg for one page (you can switch the page anytime, even to another domain)
Click-action heatmaps for the first 5000 visitors to your site per month
They don't even sell this plan, but it retails at $54/year ... and you're getting it for life, without paying a dime. Can you tell we love you? :-P
Since this is so special, it will only be available for the next 3 days.
Now for some fun :-)
To celebrate this craziness, this Thursday, Customer Happiness Sumo Daniel and I will participate in a crazy egg fight (heh, get it?) where we will hurl eggs at each other like this: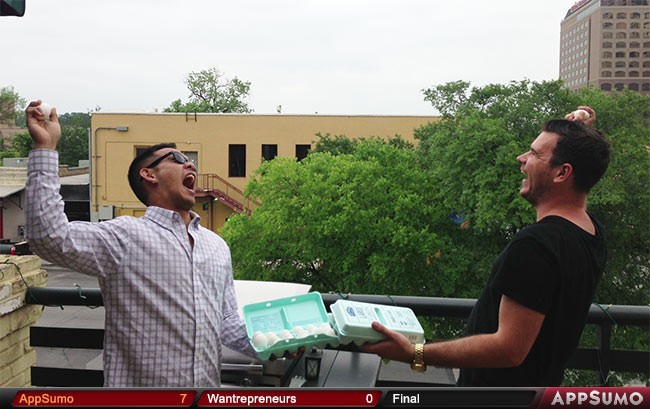 Who do you think will win?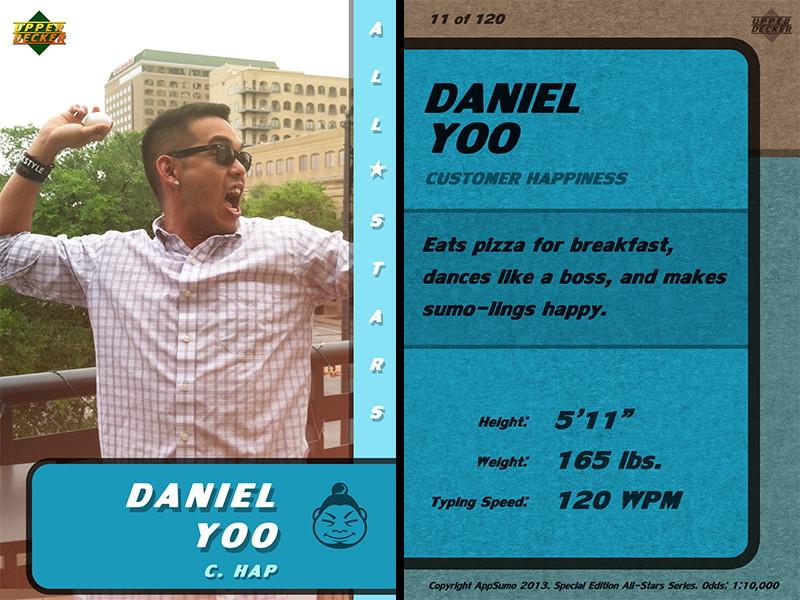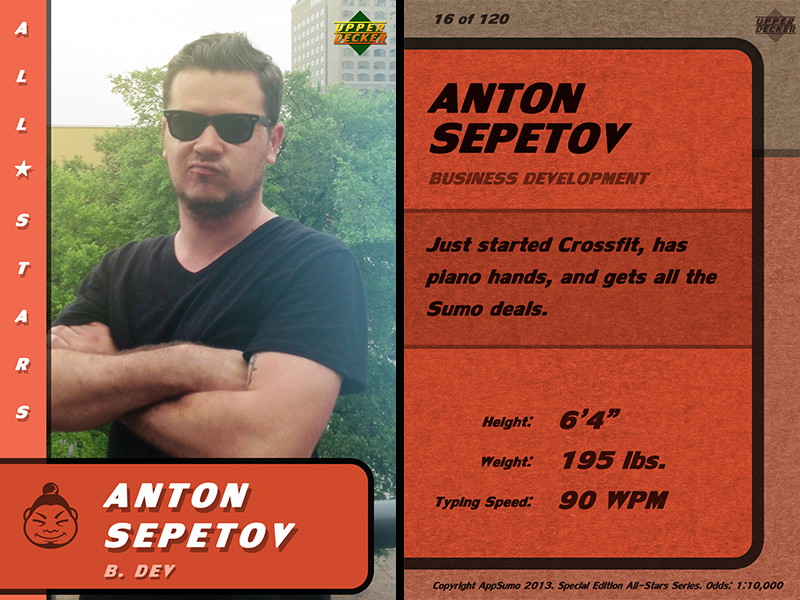 Comment below with your pick and come back to AppSumo.com on Thursday to see a video of the fight!