KingSumo
Lifetime Deal
Generate tons of leads for your business or brand with viral giveaways
KingSumo
Generate tons of leads for your business or brand with viral giveaways
60 day money-back guarantee. Try it out for 2 months to make sure it's right for you!
You've spent hours executing marketing plans, thousands of dollars on ads, and a ton of energy begging your mom to tell her book club about your business.
And has any of that really grown your business? If it had, you wouldn't still be reading...
Not all hope is lost, though.
You can bring your business or brand into the spotlight without breaking the bank by running viral giveaways.
Introducing KingSumo.
Grow your email list by running giveaways for physical or virtual products
Get leads at a fraction of the cost of other marketing channels and have prospects take the actions you want for bonus entries
Alternative to: RafflePress, Woorise, and Agorapulse
Best for: Entrepreneurs and small businesses who want to generate tons of new leads through viral giveaways
Overview
KingSumo is a platform that helps you create viral giveaways so you can grow your audience and get more leads quickly and effectively.
KingSumo's easy-to-use editor will have your first giveaway set up in no time—we're talking up and running in minutes!
All you need to do is write a little bit about your giveaway and pick the number of winners you want.
Want to give away one big grand prize? Great. KingSumo lets you do that.
Prefer to give away a bunch of smaller prizes instead? KingSumo can help you do that, too.
You can give away your own product, products from partners, physical and virtual goods, a PDF, you name it!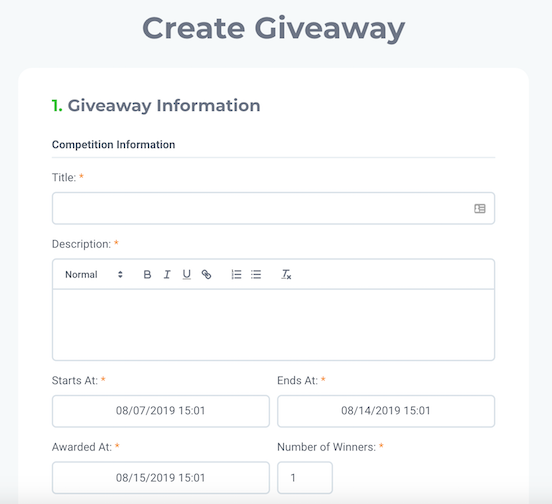 The fun really starts once your giveaway is live.
When someone enters a KingSumo giveaway, they can share the giveaway with their friends for 3 bonus entries to increase their chances to win.
And the more chances to win means the more they're willing to share!
Your entrants become your sales team, spreading the giveaway virally for you. (Your marketing work here is done!)
So with KingSumo putting your outreach on autopilot, you can focus your efforts on other important business tasks.
KingSumo does wonders for businesses and brands of any size.
When AppSumo was first starting out, KingSumo played a vital role in building our email list.
And even today, we still run our giveaways through KingSumo.
Yep, our WeWork, Digital Nomad, Empowerment, and Complete Remote Work Package giveaways were all powered by KingSumo!
Fun fact: On months we run giveaways, KingSumo accounts for up to 20% of the emails we collect!
Fun fact #2: We average about 2-3k additional new emails from referral entries alone. And again, we did zero work to get those!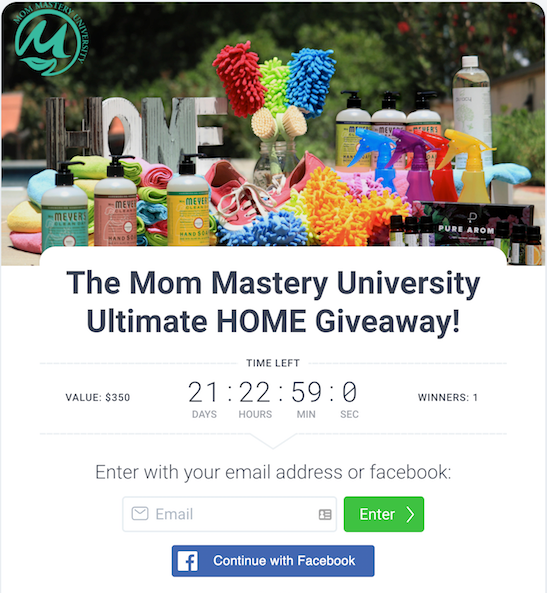 KingSumo isn't just about automatic and inexpensive lead gen either.
It's also about helping your prospects and entrants take the actions that you want them to take.
You can program your KingSumo giveaway to give bonus entries for additional actions the entrant takes.
You can set up any kind of social or traffic CTA. 95% of giveaway entrants take some kind of social action, meaning you can run targeted campaigns to boost your social presence, site visits, video views, and conversions outside of the giveaway, all for free.
For example, you can give away 10 extra bonus entries if someone follows your Twitter handle, clicks a link to your website, subscribes to your podcast, or takes a handful of other actions!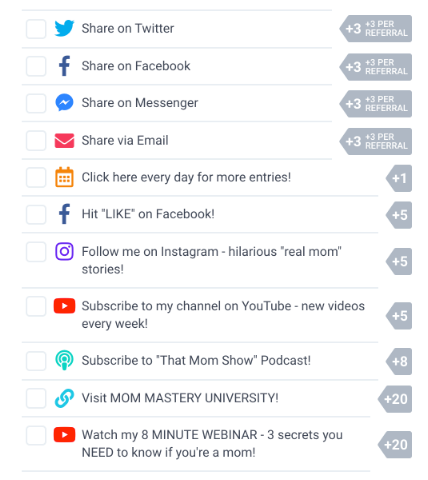 KingSumo gives you the ability to embed a widget or the full giveaway unit on any site.
Through a few handy integrations, you'll be able to send the emails you collect during the giveaway directly to your ESP or a spreadsheet.
There are also automatic mid-giveaway and final 24-hour reminders that keep your entrants' eyes on the prize and encourage more sharing.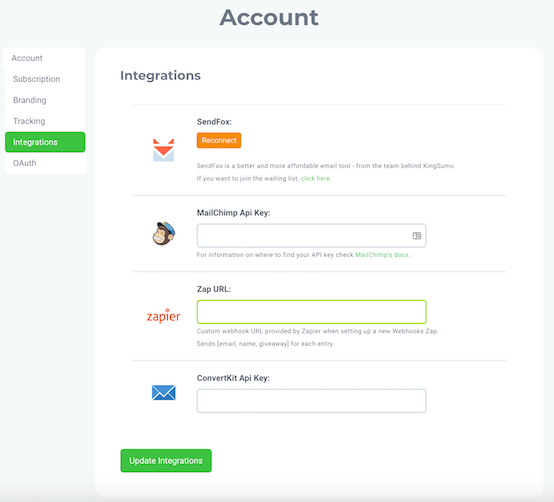 As an entrepreneur or brand owner, you know marketing and advertising can be ridiculously expensive.
You need a budget for online ads. You need to hire a team for sales outreach. You need to learn a whole new marketing channel.
But KingSumo helps you generate more leads, prospects, and customers at a fraction of the time and cost.
Get lifetime access now!
Related Blog Posts:
Plans & features
Deal terms & conditions
Lifetime access to KingSumo Pro

All future Pro Plan updates

An AppSumo Original, created by the AppSumo team as a simple, affordable solution

No codes, no stacking—just choose the plan that's right for you

You must activate your license within 60 days of purchase

This deal cannot be upgraded or downgraded between license tiers

GDPR compliant
60 day money-back guarantee. Try it out for 2 months to make sure it's right for you!
KingSumo
Generate tons of leads for your business or brand with viral giveaways
60 day money-back guarantee. Try it out for 2 months to make sure it's right for you!
Embed on any website—including WordPress, Squarespace, and more

Upload your own logo

Translation options to translate your giveaway page

Integrations with SendFox, Mailchimp, ConvertKit, and Zapier

Export your giveaway entrants into a CSV

Automatic mid-giveaway and final 24-hour emails to your entrants to get them to share more with their friends

Bonus giveaway entries for taking specific actions

Easy promotion checklist to promote your giveaway for maximum effectiveness

Automatically pick random winners

Built-in advanced spam and fraud prevention methods to reduce bots and fake entries to your giveaway
From the founders
David Kelly
General Manager
Sign Up
All our deals are time-sensitive! Make sure you don't miss any of our awesome limited-time offers.