LimeCall
Lifetime Deal
The smartest way to generate sales-qualified leads and calls from website visitors
LimeCall
The smartest way to generate sales-qualified leads and calls from website visitors
60 day money-back guarantee. Try it out for 2 months to make sure it's right for you!
Converting visitors to customers can have you putting in more effort than Eddie Murphy in any comedy. ("At this point, I can't tell which character isn't secretly Eddie Murphy.")
But offering genuine connection with leads is difficult when your only tools are emails and text conversations.
If only there was one place to provide quality customer communication through web calls, call bookings, built-in CRM, and more.
Meet LimeCall.
Identify and contact site visitors using helpful tools like international phone numbers, tracking, and more
Alternative to: LiveCall and Lusha
Boost customer interactions by offering 24/7 SMS availability and digital meeting scheduling
Overview
LimeCall is a lead engagement solution that boosts conversions and customer experience using a callback widget, call scheduling, call tracking, analytics, and more.
A real human answering your online inquiries is always a pleasant surprise, and LimeCall's lead connection services make sure every interaction is great.
The click-to-call feature allows customers to easily talk at the click of a button without voice menus or transfers, while the availability feature asks users what callback time works for them.
Use inbound CRM services to collect details about customer demographics and set up automated follow-up calls based on customer preferences.
With the help of LimeCall's call recordings, you can even monitor the quality of conversations while protecting yourself against fraudulent claims.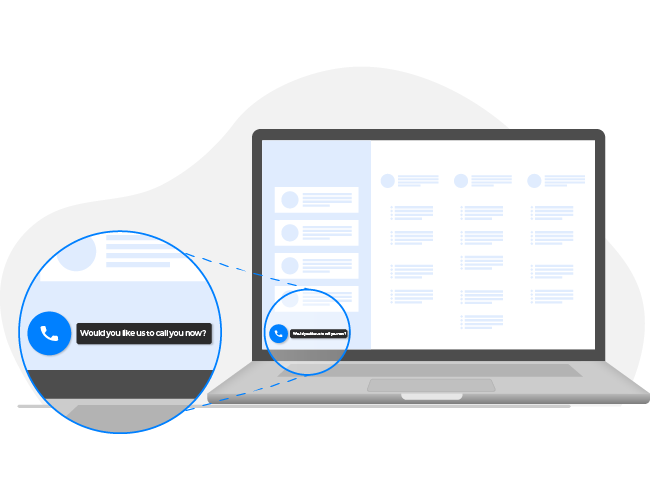 Enable the click-to-call widget for connecting with website visitors at the perfect time.
LimeCall lets you offer call booking and SMS services, so you can plan meetings quickly and connect with customers ahead of time.
Customize a URL, set up your availability, and start receiving bookings with automated dialing to ensure you never lose a prospect in the call process.
Plus, you can also send and receive instant messages from clients via SMS, improving your communication with real-time replies and advanced analytics.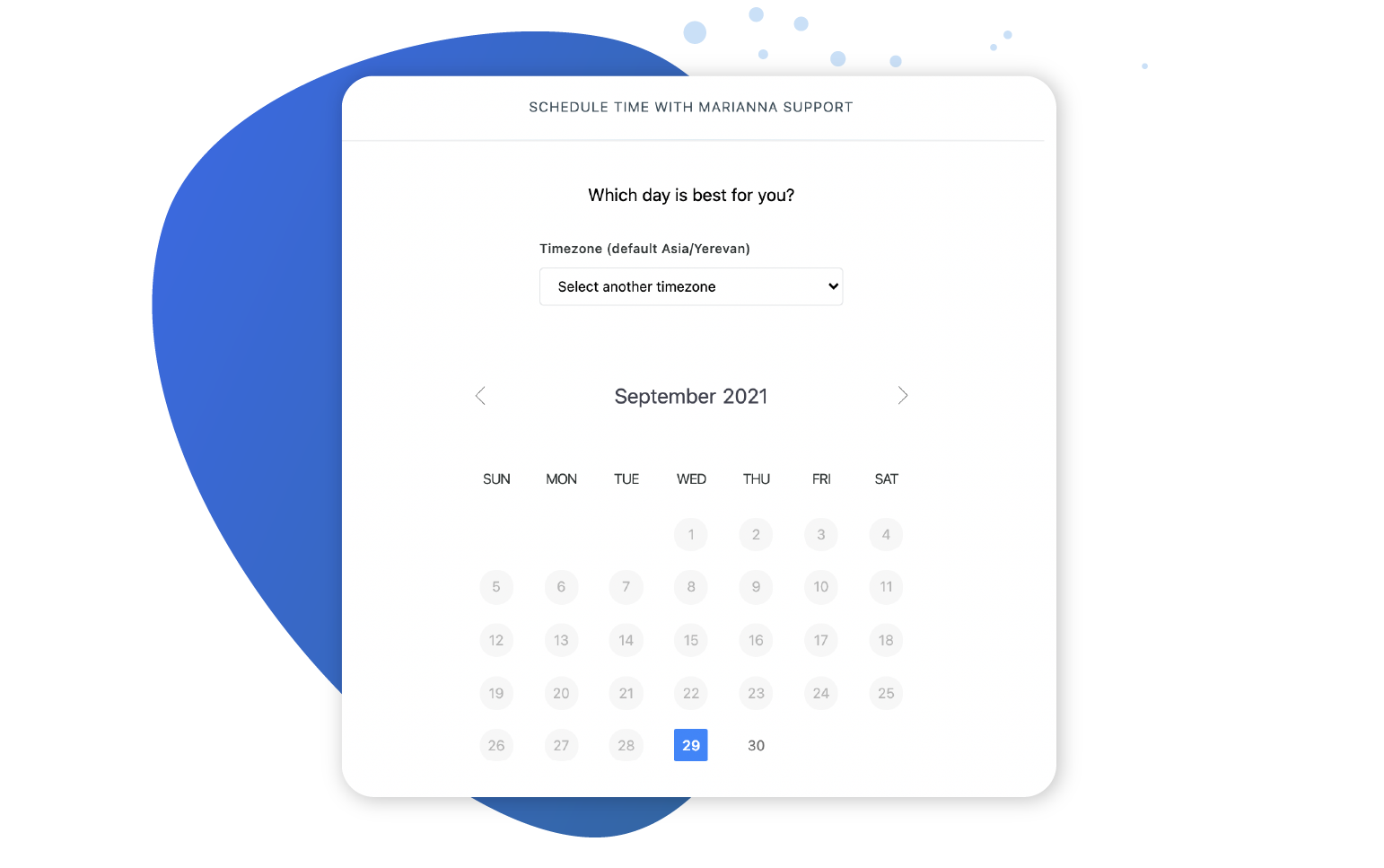 Allow customers and leads to easily schedule meetings with business representatives.
Getting an international phone number is now easier than ever, and now you can purchase as many phone numbers as you need from all across the world.
Effectively route your incoming calls to the number of your choice, and then replace or rotate them as necessary as your team grows and changes.
You'll even be able to receive calls on any device, browser, or app for limitless customer communication and zero missed leads.
Then, monitor your calls through recordings and leverage detailed analytics for smarter marketing decisions.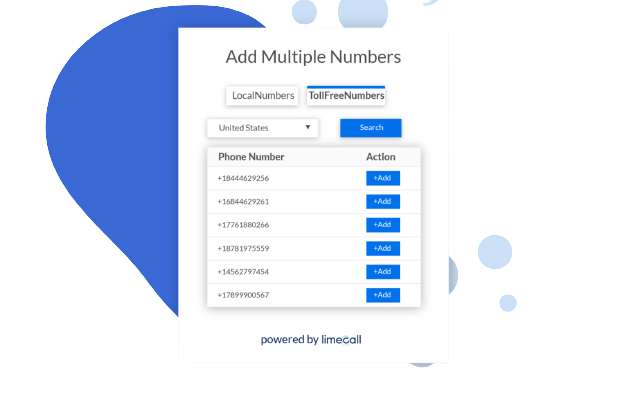 Get access to international phone numbers sorted by locality and toll-free options.
LimeCall's call tracking feature also empowers you to find the source of your leads.
Identify which marketing campaigns are most effective at generating new leads, so you can focus your energy on projects that actually bring in results.
You'll be able to segment and track calls to see what your customers are looking for—minus any repetitive questions—to make subtle changes to your marketing strategy.
Plus, you can also enable your marketing team to follow their leads' journey and get a better picture of your customer acquisition process.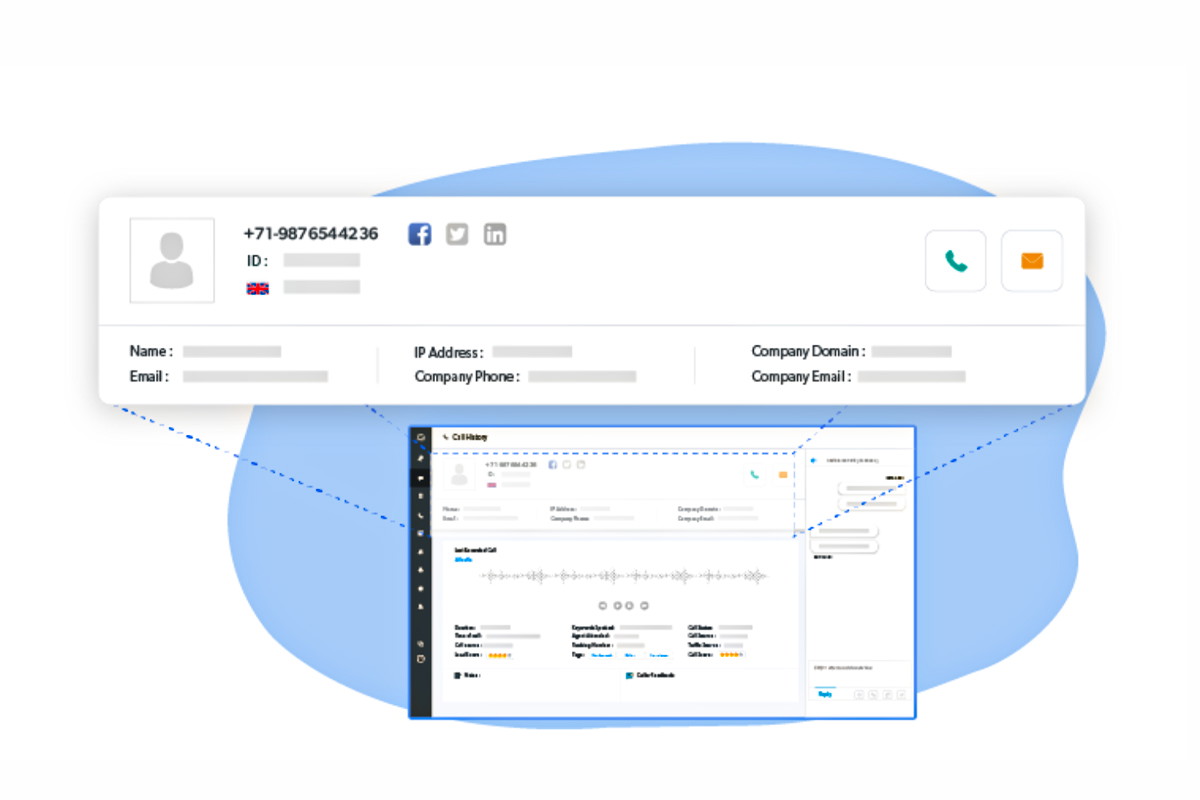 Keep an eye on all your calls with real-time tracking and lead information sourcing.
Connecting with customers requires a more personal touch than just emailing them or sending along a chat full of emojis. (Three smiley faces means "We love you.")
Not only does Limecall make it easy for you to build relationships with your visitors using direct calls and SMS, but it also automatically analyzes key data to help you convert future leads.
Make the right call for your business and customers.
Get lifetime access to LimeCall today!
Plans & features
Deal terms & conditions
Lifetime access to LimeCall

All future Pro Plan updates

You must redeem your code(s) within 60 days of purchase

Stack up to 5 codes

GDPR compliant
60 day money-back guarantee. Try it out for 2 months to make sure it's right for you!
Features included in all plans
50 SMS per month, including call reminders (US & CA only)

90-day call recording duration

120-day lead history

Integrations: Zapier, HubSpot, Google Calendar, and more
LimeCall
The smartest way to generate sales-qualified leads and calls from website visitors
60 day money-back guarantee. Try it out for 2 months to make sure it's right for you!
All features above included

200 web-to-web calls (LimeCalls) per month
3 call operators (users)
3 domain widget installations

All features above included

300 web-to-web calls (LimeCalls) per month
5 call operators (users)
5 domain widget installations

All features above included

500 web-to-web calls (LimeCalls) per month
10 call operators (users)
10 domain widget installations
Showing 5 of 39 questions
Sign Up
All our deals are time-sensitive! Make sure you don't miss any of our awesome limited-time offers.