Melon
Lifetime Deal
Launch high-quality livestreams right from your browser
Melon
Launch high-quality livestreams right from your browser
This deal is unavailable (a bummer, we know). Don't miss a great deal again — drop your email to get all our latest tools!
60 day money-back guarantee. Try it out for 2 months to make sure it's right for you!
Livestreaming content is a great way to grow your online presence, but getting started can feel like you're piecing together the plot of Dune. ("Two and half hours later and I still don't get it.")
Not only are there a bunch of different platform options for broadcasting your livestream, but you've also got to figure out which producing apps and tools are worth the investment.

If only there was a tool that let you grow your online presence by streaming on multiple platforms and deliver high-quality content in just five clicks.
Introducing Melon.
Set up and launch high-quality livestreams on Facebook, YouTube, Twitter, Twitch, and more, with easy guest invites for collabs
Record and livestream your content on a web-based, cloud-hosted platform, plus add custom logos, themes, overlays, and intros
Overview
Melon is a web-based livestreaming tool that helps you launch high-quality streams across multiple platforms.
Melon makes it easy to start streaming right from your laptop, tablet, or smartphone—no downloads or fancy hardware required!
Set up and launch a high-quality stream from an intuitive, web-based streaming studio that offers helpful tools and tricks every step of the way.
You'll be able to personalize your stream with custom backgrounds, images, lower thirds, and other elements that you can resize and drag around the screen.
Plus, you can also browse professional overlays and themes, set up your green screen, add intros and outros, and stream in 1080p.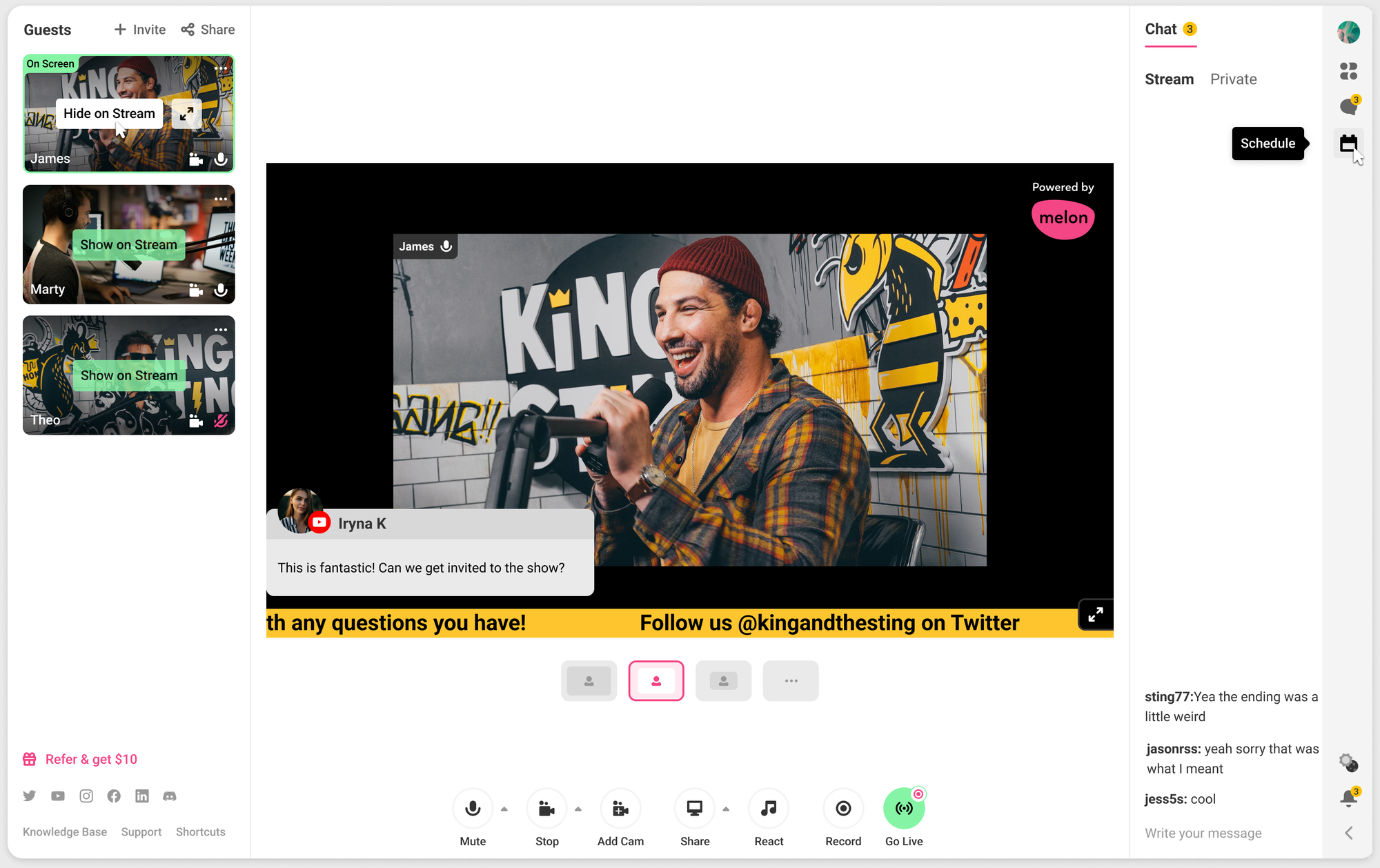 Set up and launch high-quality streams from Melon's easy-to-navigate, web-based livestreaming studio.
Thanks to Melon's simulcasting, you can livestream on multiple platforms at once and figure out where your content resonates best, including Facebook, YouTube, and Twitch via custom RTMP.
With stream scheduling, you can give your community a heads-up before you go live to maximize turnout.
Once the views start rolling in, you can keep your audience engaged by using alerts and highlighting comments right from Melon's livestreaming studio.
You'll also be able to monetize livestreams via donations and tips that pop up on screen with real-time notifications.
And unlike other services, Melon lets you keep 100% of your donations as you build your community.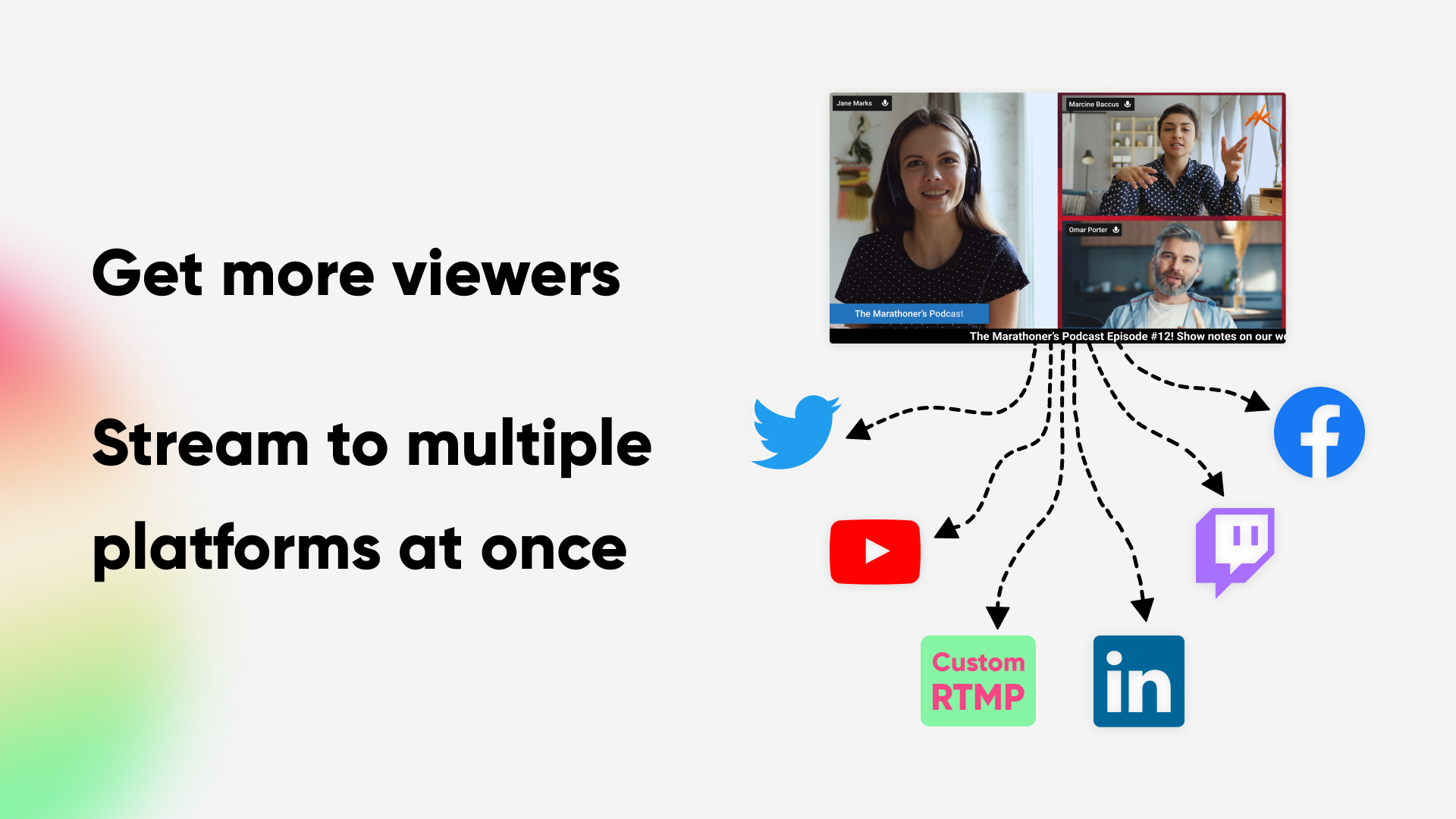 With Melon, you can maximize your reach by livestreaming across multiple platforms at once.
Want to invite a special guest to keep your content fresh? You can host up to nine participants in Melon's web-based studio.
Best of all, your guests don't need to make an account or download any software to hop on. They can join your broadcast with just one click!
Thanks to the tool's stereo and mono sound with high bitrate and noise suppression, you and your guests will always sound great.
Plus, Melon hosts everything in the cloud globally, so you're guaranteed reliable and stable service no matter where you and your guests are.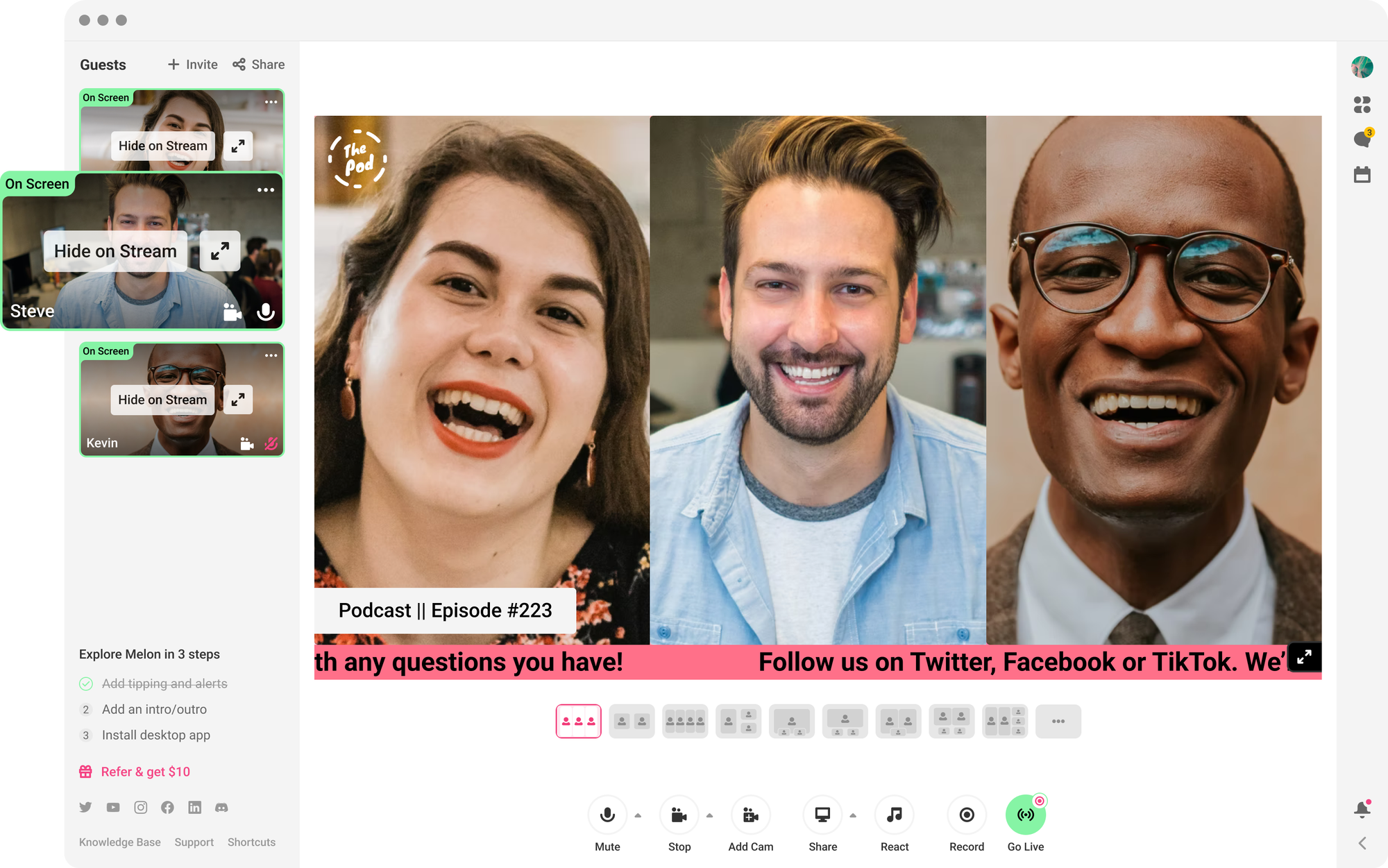 Invite guests from around the world onto your livestream easily with no downloads or sign-ups required.
Melon puts powerful features at your fingertips, so you have all the control over your content with none of the hassle.
Record your stream while you're live and access the recordings to use and repurpose later.
And if you're camera shy about being live, you can also use Melon to create pre-recorded content for your podcast or YouTube channel.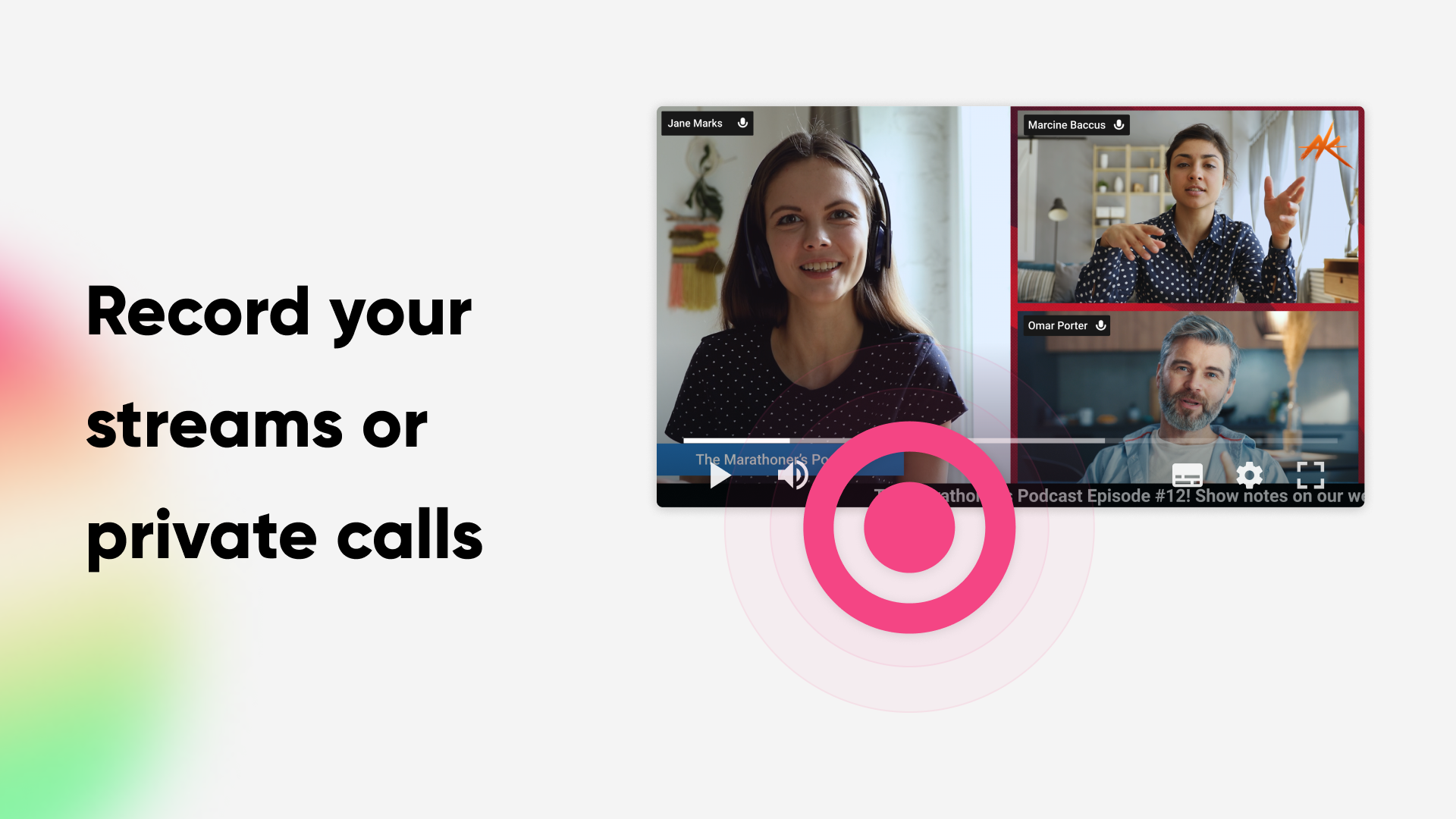 Record your streams or private calls and download the recordings to use for your podcast or YouTube channel.
Not every content creator is a tech wizard with a super computer. ("I...didn't even know it was even possible to still be on Windows XP.")
Melon gives you all the tools you need to represent your brand with high-quality content, so you can start broadcasting right away.
Start streaming like a pro.
Get lifetime access to Melon today!
Melon
Launch high-quality livestreams right from your browser
This deal is unavailable (a bummer, we know). Don't miss a great deal again — drop your email to get all our latest tools!
60 day money-back guarantee. Try it out for 2 months to make sure it's right for you!
Plans & features
Deal terms & conditions
Lifetime access to Melon

All future Pro Plan updates

You must activate your license within 60 days of purchase

This deal cannot be upgraded or downgraded between license tiers

Available for new Melon users and returning AppSumo purchasers

Previous AppSumo customers will be grandfathered into the new feature limits
60 day money-back guarantee. Try it out for 2 months to make sure it's right for you!
License Tier 1

12 participants
Unlimited streaming hours to multiple destinations
Up to 10 hours recording time
30 days recording storage
300 MB limit upload media files
Full HD (1080p)

Accept donations on stream

Schedule your stream or pre-recorded video

Real-time alerts from supporters

Unlimited brand customization, including dragging, resizing, & uploading custom elements

Moderate and keep your livestream chat safe with chatbot

Notify Twitter followers when you go live automatically

Default intro & outro videos

Highlight viewer comments on screen

Green screen for hosts and guests

Custom RTMP

Disconnect protection

Share your screen

Local recording with separate audio and video tracks supported

Stream forwarding (RTMP in)
Sign Up
All our deals are time-sensitive! Make sure you don't miss any of our awesome limited-time offers.