How to Make a $1,000 a Month Business Course
Lifetime Deal
The revolutionary online course that turns ideas into businesses and businesses into goldmines
How to Make a $1,000 a Month Business Course
The revolutionary online course that turns ideas into businesses and businesses into goldmines
365 day money-back guarantee. Try it out for 2 months to make sure it's right for you!
Sumo-ling, we don't have to tell you that it's been a crazy few months (you've seen the news, you get it).
But what we do have to tell you is that Chief Sumo, Noah Kagan, is here to help.
For a limited time, he's re-opening his groundbreaking course to help you start a business that generates $1K/month in revenue.
This course was a MASSIVE hit when it first launched for $600—but we're giving it away for a sixth of the price.
Why? Because we want you to use this especially unique moment to your advantage and join the 10,000+ entrepreneurs that have built super successful businesses using this program (Noah still gets emails from entrepreneurs telling him that this course changed their lives).
Allow us to re-introduce: Monthly1K Course.

Skip the boring lectures with Noah Kagan's action-based course that will take you from business idea to successful company
Learn actionable techniques to turn your business's first $1,000 into monthly revenue for life
Join a Facebook group of fellow entrepreneurs that will provide support and hold you accountable
At-a-glance
Overview
Monthly1K is an online course that walks you step-by-step from idea to successful business in less than one month (even if you're not an expert).
Back by popular demand, this course is designed to not only help you jump the massive hurdle of starting a business, but to actually generate capital before spending any money on business development!
Noah Kagan (who's already launched four 7-figure businesses himself, nbd) will walk you through how to:
Overcome your fear and pick a killer business idea
Validate that idea and get your first paying customer in less than one week
Scale your business into $1,000/month and more!
Turn that business into a lifestyle or an empire—you decide!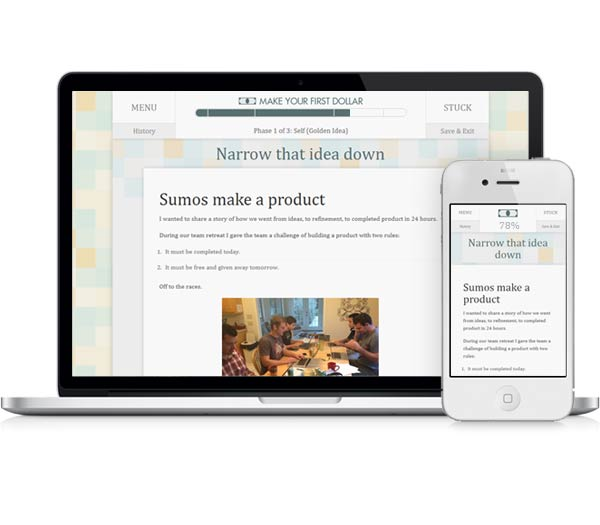 Like any mastermind plan, it starts in phases:
Phase 1: Your Golden Idea
Learn 6 methods that will help you produce at least 11 ideas that solve real problems. Then, you'll narrow it down to the one that brings you the most money and joy.
Phase 2: Validating Your Idea
Validation is KEY to starting a successful business Discover how valuable (and viable) the solution you created in Phase 1 is.
Monthly1K helps you figure this out so you're not wasting a ton of money on fruitless endeavors.
Phase 3: Getting To $1,000
Find out how to market like a boss (with no money)!
The techniques learned here can be repeated to get you $1,000+ in recurring revenue for life.
Phase 4: Scaling and Beyond:
The final phase takes you one step further, teaching you how to turn your recurring revenue into a lifestyle business or a sustainable empire.
Since 2013, over 10,000 Sumo-lings have enrolled in our course and the results speak for themselves: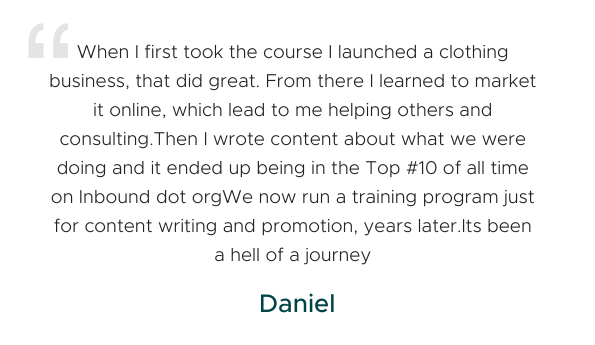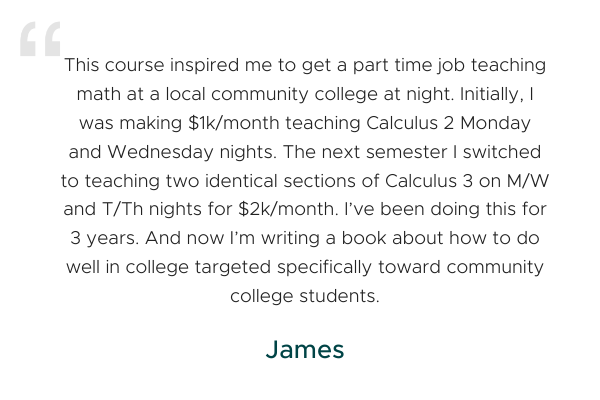 The best part about this course is that you're not just sitting through hours of snoozefest lectures.
Instead, you're forced to take action and implement everything you learn through hands-on experiences.
As if that's not enough, you also get access to the Monthly1k community on Facebook to ask questions, organize mastermind calls, and keep each other accountable.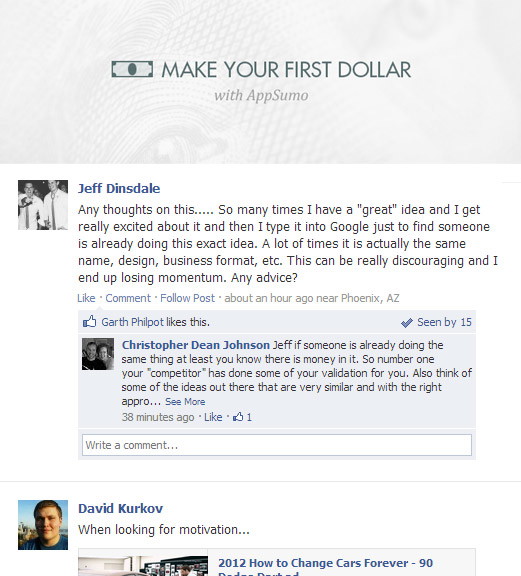 Normally, this course would cost you $600 (which you should make back in the first month).
But right now, we're offering it for a fraction of that price.
Why are they bringing this back for such a low price? "Obviously, they're going to upsell me something."
Nope! We feel SO strongly that this course was helpful then and even MORE helpful now to the millions of people looking to build the confidence to start a successful business.

A ton of great businesses were built during uncertain economic times, and right NOW is a golden opportunity to get started.
You could keep telling yourself that one day you'll stumble upon a "sick business idea."
OR you could take this course and come away with an actionable business plan that'll finally give you financial FREEDOM.
Choice is simple.
Get lifetime access to the Monthly1K Course now!
Related Blog Posts:
Plans & features
Deal terms & conditions
Lifetime access to Monthly1K Course by AppSumo

You must redeem your code(s) within 365 days of purchase

GDPR compliant
365 day money-back guarantee. Try it out for 2 months to make sure it's right for you!
How to Make a $1,000 a Month Business Course
The revolutionary online course that turns ideas into businesses and businesses into goldmines
365 day money-back guarantee. Try it out for 2 months to make sure it's right for you!
Four course modules: Your Golden Idea, Validating Your Idea, Getting Your First $1,000, and Scaling and Beyond

Dozens of videos to guide you through the course, plus mobile and tablet access

Exclusive access to the Monthly 1K Facebook group
Showing 10 of 128 reviews
Sign Up
All our deals are time-sensitive! Make sure you don't miss any of our awesome limited-time offers.