Tyle is a smart video and image editor that enables users to create high-quality video content and daily social posts quickly using stock resources.
Tyle offers a user-friendly solution that enables marketers to create quality video content using a template and royalty-free image and video library.
Ditch the camera and just choose a template, and place your media and messaging.
From there, it's simple to quickly and easily edit each layer to customize your video to your specifications.
Make engaging social video content using five different layers.
Sometimes "simple" video templates can be misleading.
You type in more text than what's shown in the template or use the wrong size image, and suddenly the design gets ruined. Bummer.
Tyle's smart editor comes to your rescue, ensuring that you don't have to worry about that.
The smart editor adjusts your design automatically to optimize the video for overall appearance and readability, saving you the time and frustration of endless tweaks.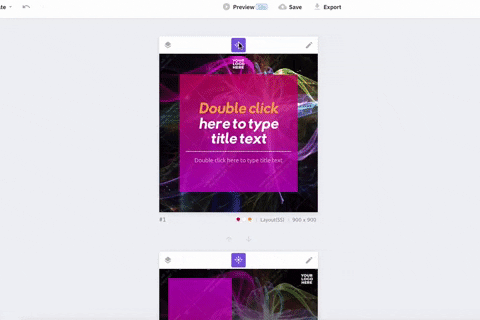 Tyle's smart editor adjusts your design automatically to improve appearance and readability.
Not everyone who needs to make social videos has a P. Diddy production budget. (It's all about the Benjamins, baby.)
If you're not ready for your closeup, Tyle is the camera-free solution you need.
You don't have to shoot your own video or take your own photos to make a share-worthy video for social.
Tyle offers access to three million free stock photos and video clips right within the native tool.
Now you can focus on your message and leave the visuals to the experts.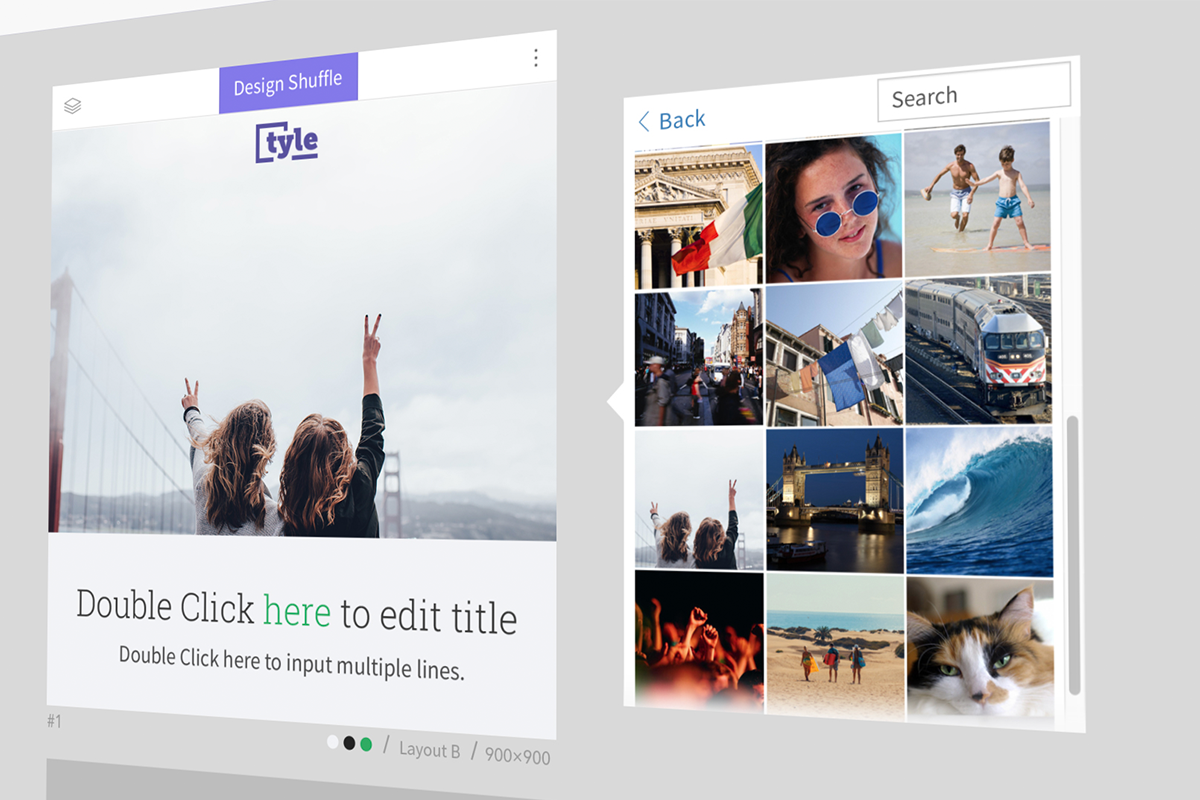 Access over 1.5 million beautiful stock images and videos approved for commercial use.
On top of that, Tyle makes it easy to export video and image files or share them directly to the web.
Say goodbye to making separate sizes or formats for Facebook, Instagram, Pinterest, and other social platforms.
With Tyle, you only have to create your video once before sharing.
From there, the tool will magically resize your image to fit any social media channel.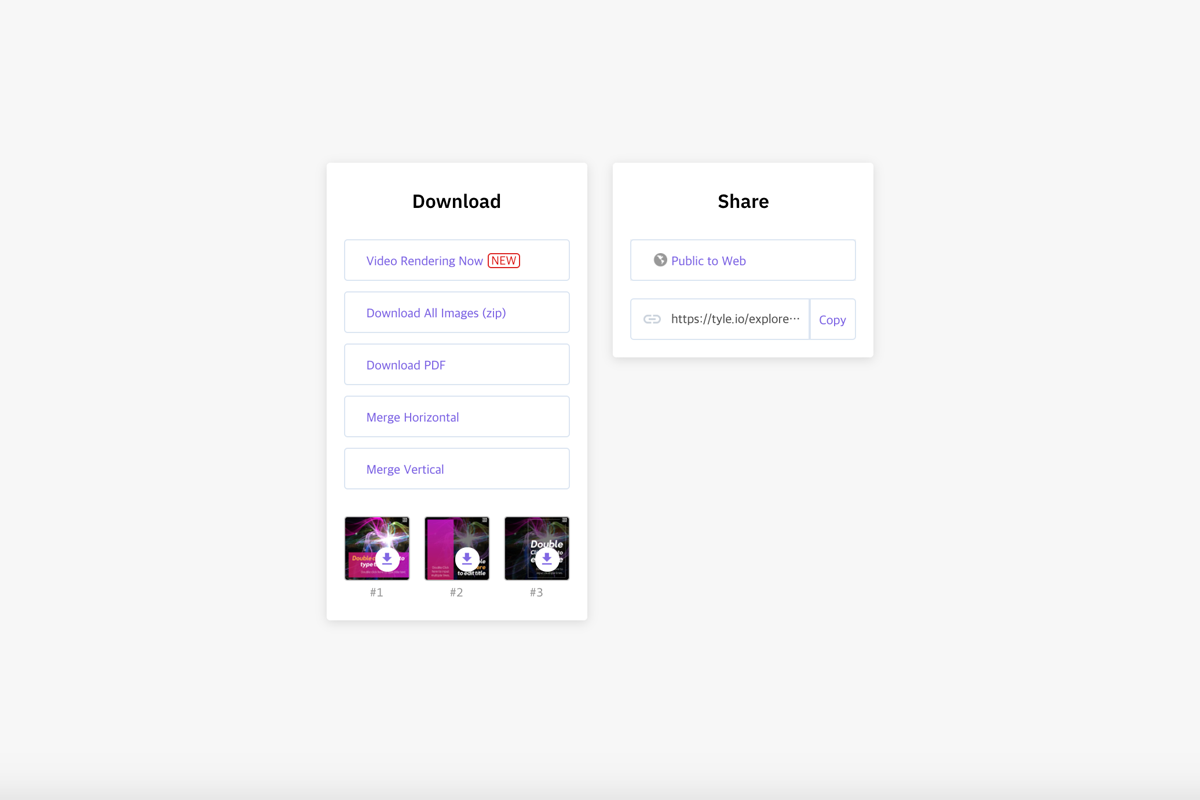 Export your image and video files or share them directly to the web.
Sometimes, all you need to get started making your next great video is a little inspiration.
Look no further than Tyle's Explore section, where you can view different projects made with Tyle for ideas.
See something you love? You can start creating your own project using the same template.
You can also share your content in the Explore section to showcase the fun videos you've made.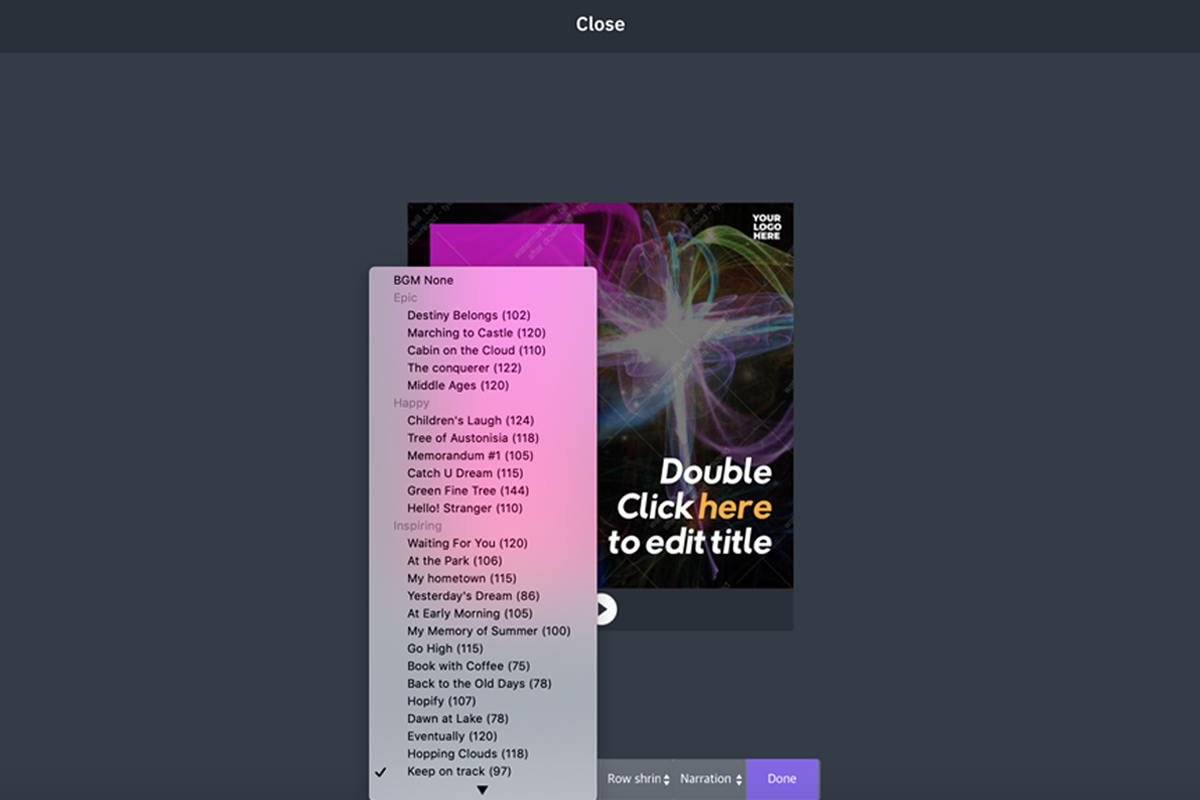 Share your content in Tyle's explore section or find inspiration for your next video.
Creating a video from scratch is hard, especially if you don't have the time, expertise, or resources to produce quality content.

Luckily, you don't have to be a video wizard (or a Hogwarts wizard) to create videos that engage your social audience every time.

Tyle makes it easy to get started creating videos with custom templates, stock photos and video, and a smart editor that puts it all together.

Get lifetime access today!

P.S. Learn how to use Tyle like a pro by catching our training webinar replay here: Webinar Replay!