Vadootv Player is an ad-free video hosting platform with a customizable player and tools to help grow your audience.
Everything is better when it's ad-free. (Except maybe the American Advertising Awards…)
Unlike other video hosting platforms, Vadootv Player gets it, allowing you to host your videos ad-free on its platform.
To get started, upload your video to the super-secure cloud-based servers via the central dashboard or import videos from YouTube, Vimeo, AWS, Publitio and more.
Vadootv Player delivers fast load times using high-speed CDNs spread across the world for bandwidth optimization.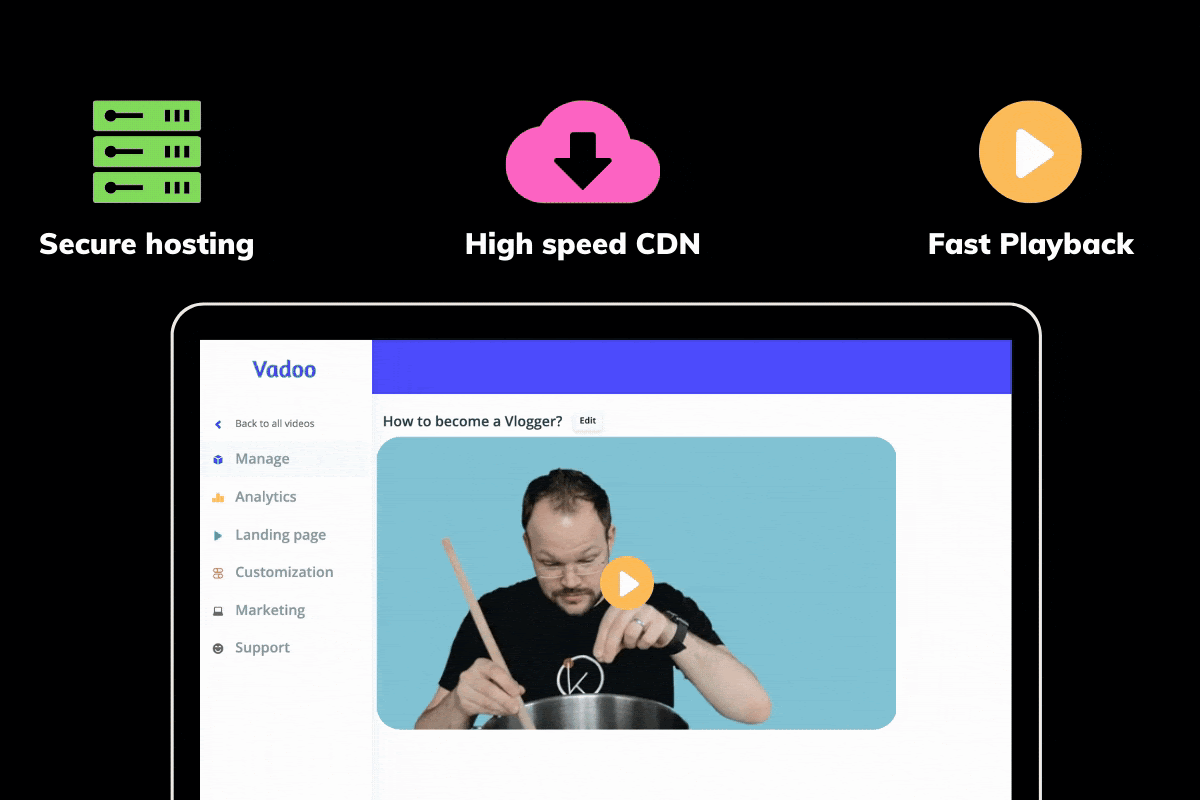 Get secure cloud-based video hosting with fast load times via high-speed CDNs!
You'll be able to provide a more seamless viewing experience for your audience as you customize your video player's color and skin to match your branding.
You can also include a customized watermark and thumbnail to reflect your brand even further.
Add strategically placed CTAs to encourage users to take specific actions based on the video content.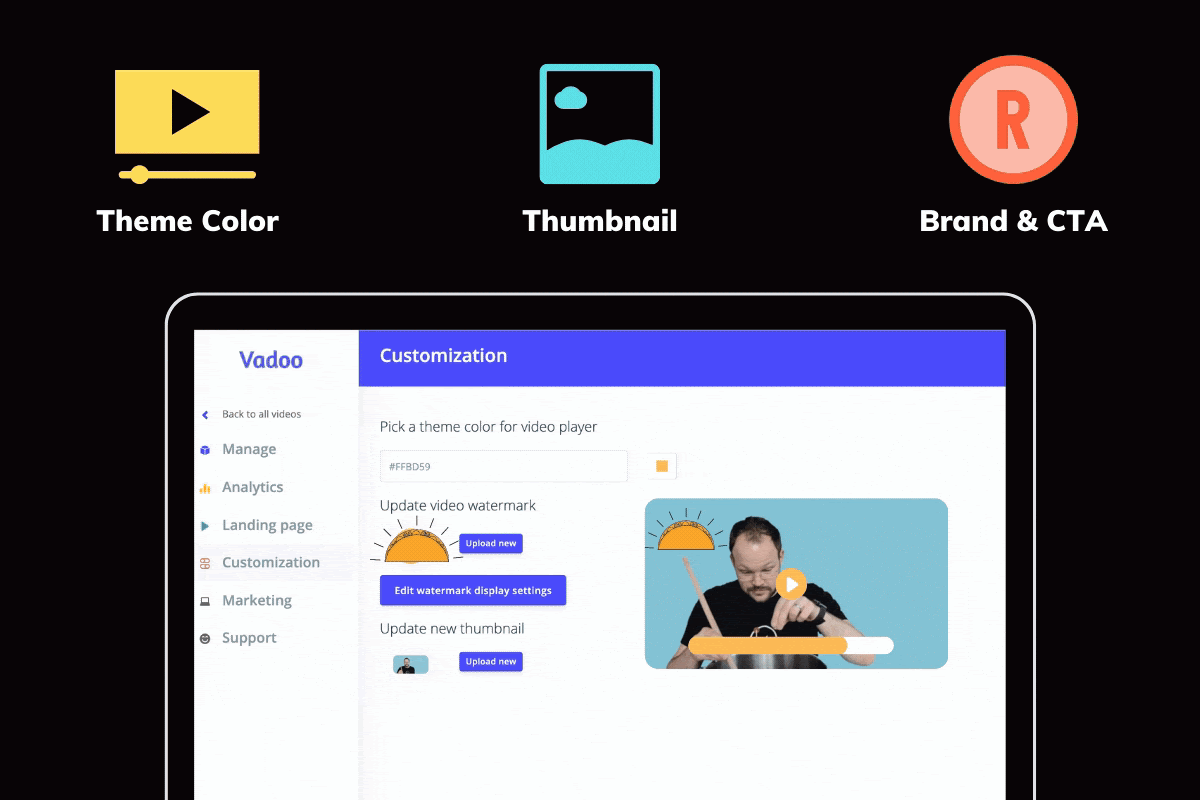 Customize your video player's colors, skin, and thumbnails to match your brand for a seamless user experience!
Sweet content deserves tons of views. That's why Vadootv Player makes it easy to share your videos across channels.
Embed videos on your website or blog or send them in an email to make sure they're visible to your leads and customers.
You can also push your videos directly to your favorite social media channels, instantly sharing them with your fans and followers. ("You Like us! You really Like us!")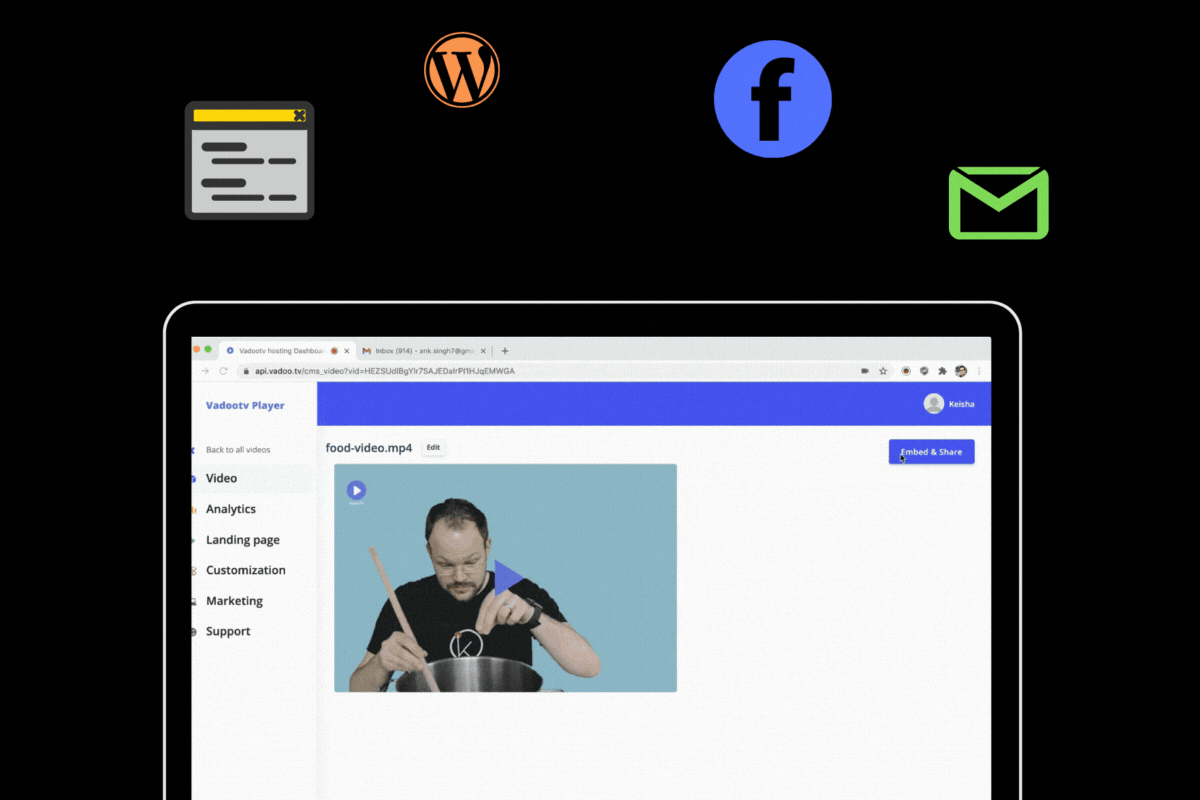 Post videos on your website, embed them in emails, or easily share them across your social media channels.
Every video you create with Vadootv Player gets its own landing page, too. (Ooh la la.)
Customize landing pages with eye-catching elements while adding a title, descriptions, and calls-to-action for better conversions.
Your content will be the focus of your viewer's attention with no random ads or suggested videos stealing your thunder.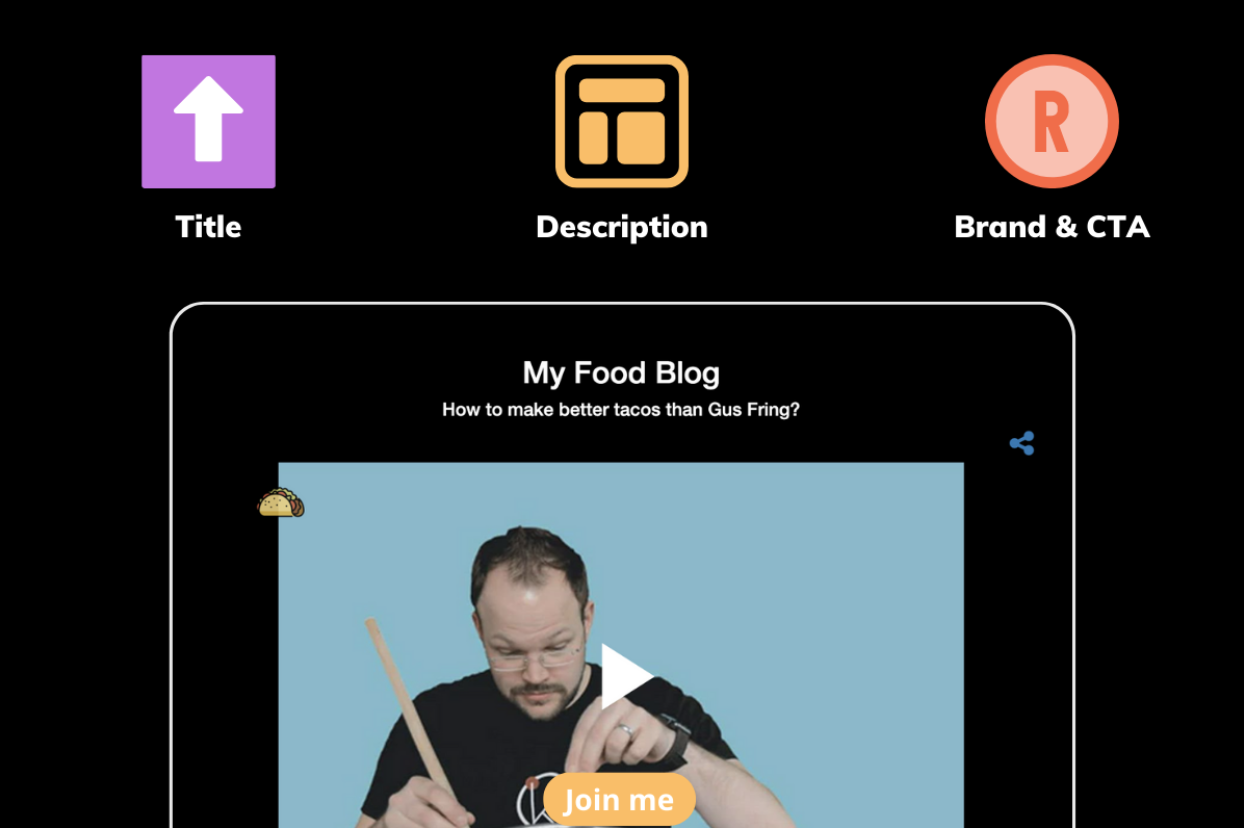 Use custom landing pages to hold viewers' attention without competing ads or videos!
Want to make sure your special video content is safe from prying eyes?
Vadootv Player offers advanced security, so only the people that you intend to watch the content will have access to it. (Rated R for "Restricted from our competitors.")
Use HLS encryption and advanced sharing settings with password-protected videos and domain restrictions to make sure the right people have access to your content.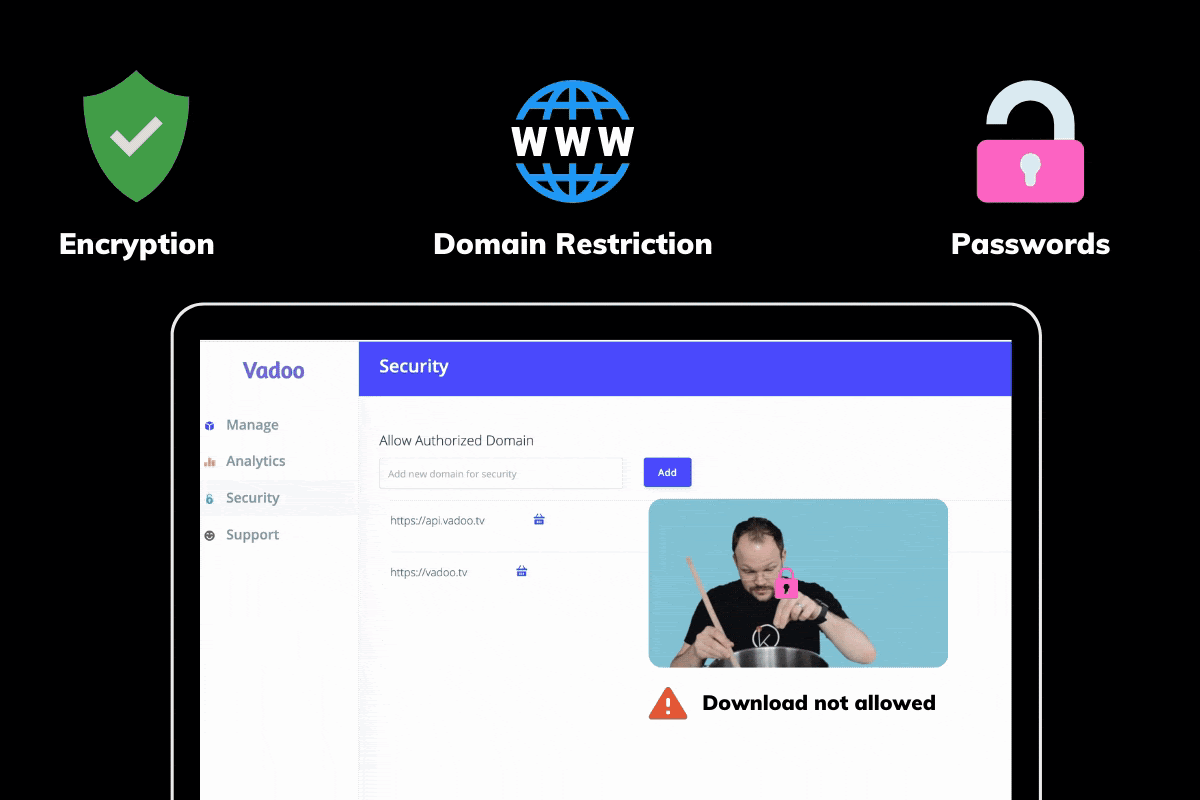 Vadootv Player's security options let you grant access only to the people you want watching your content.
Your marketing videos shouldn't go toe-to-toe with someone else's marketing. ("And in the left corner, weighing in at 176K views…")
Vadootv Player lets you host your videos ad-free on fast, secure servers with a customizable video player to match your branding.
So give your videos the home they deserve.
Get lifetime access to Vadootv Player today!
P.S. Watch the replay of the webinar and walk-through of Vadootv Player here!
NEW: No codes, no stacking—just choose the plan that's right for you!