Sitejet is a high-performance operating system that helps web designers create, edit, and manage incredible websites.
Instead of using countless tools, Sitejet has three key layers (website project manager, content management system, and a client portal) that give you everything you need to run a web design agency.
Efficient website creation starts with collaboration.
Sitejet lets clients upload content in the self-service client portal such as text or images so that you have assets you can quickly add to their website within the CMS.
Once you begin to build the website, there's a hassle-free feedback tool that allows clients to see the website you've created so that they can leave notes and comments.
Before you send the link to your client, just make sure to use the integrated website check to verify everything is in place (a broken link would be em-bar-rass-sing).
Clients can even make quick changes on their own with the simplified CMS for clients — perfect for replacing that weird old team photo on the fly or posting about a sudden sale.
And to stop clients from changing the font to comic sans (what is it with people and comic sans?) or adding 90's gif animations, you can manage which elements they'll be able to edit.
Every edit made in the simplified CMS is automatically published!
All the glorious websites you create for different clients can be found in one clean interface. That means no more plug-in panic, juggling FTP credentials, or rifling through your email for a specific project (I could have sworn I put those files somewhere...).
Sitejet taps into your creative soul and gives you full design flexibility by letting you build from scratch using the website editor and working seamlessly in HTML, CSS, or JavaScript.
And if you're a busy web designer on the go, hit the "Generate website" button and the design recommendation engine pulls up a dazzling pre-built website based on the data you—or your client—filled out in the portal.
With more than 70 responsive website templates and 90 editable section templates, you'll save hours. You can also save your own templates with just a click.
Plus, Sitejet's powerful capabilities make SEO settings, back-ups, multi-language pages, and site maintenance a cinch for web designers.
Sitejet automates mundane tasks so you can focus on creativity and customization.
To build like a web designer, you've got to think like one.
And this incredible turnkey system was built by actual website designers who know the struggle of a wonky CMS.
Now you can experience the web design hoopla with the Sitejet Professional Plan, which includes:
Sitejet tool & website editor


5 hosted websites free for 12 months


Website project manager


Status and to-do management


Client website feedback tool


A simplified CMS for your clients
And get this Sumo-ling: We're offering you a year's worth of free access to the Professional Plan!
Oh yes, we did. A clean and responsive CMS interface and an optimized workflow for $0!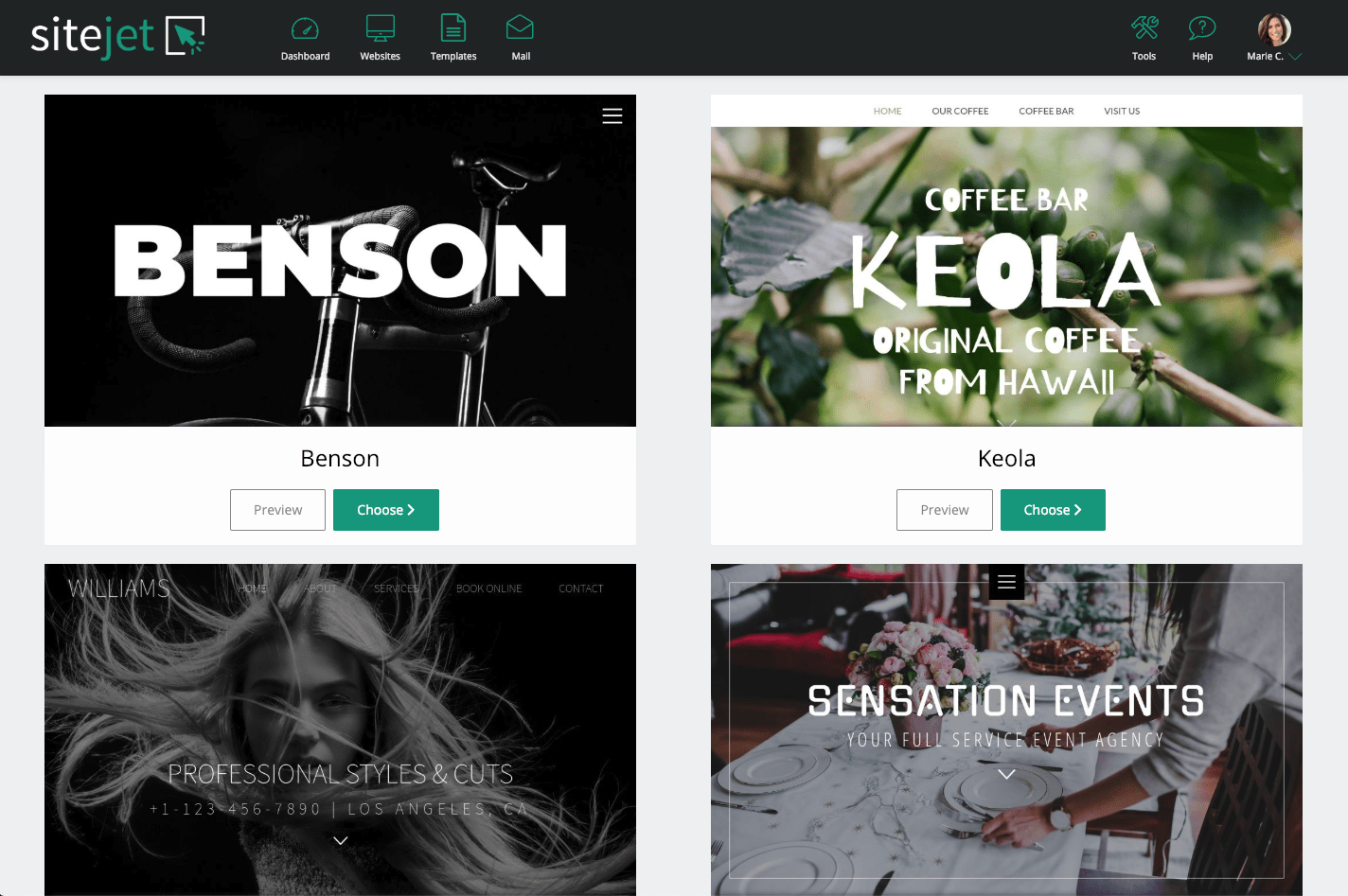 The power of Sitejet lies in its many features that make the life of a web designer easier.
With Sitejet, you have shortcuts, status and to-do management, project time tracking, a CSS/Javascript editor, and an easy way to interact with—and manage—clients.
That beats having to switch between tools or remembering a ton of logins.
And nowhere else can you gain access to a tool like this for free!
Rome wasn't built in a day, but Sitejet's smooth and precise website editor lets you create professional websites in as little as hours.
In a world where unintuitive content management systems bog down web designers, one site-building platform stands above the rest.
Armed with lightning-fast website generation and the ability to manage projects and customers in a single click, your productivity just increased tenfold.