Five years ago the best content marketers were blogging.
Today they are moving into original video content - content that is created not to sell, but to engage.
And with YouTube being the #2 search engine, it makes sense to spend as much time growing your YouTube channel as you do growing your Pokemon collection.
You have a video editor sitting unused on your computer. Why not use it?
"AppSumo, is there a tool we should be using with YouTube?"
You bet your sweet Toyota Camry there is.
Meet TubeBuddy.
By optimizing your titles, descriptions, and tags - you can get some serious traction on your vids.
TubeBuddy is going to optimize your YouTube videos so you can drive tons of traffic to them and grow your subscribers.
"Will it really?"
Does AppSumo love delicious tacos? (Yes. Yes, we do.)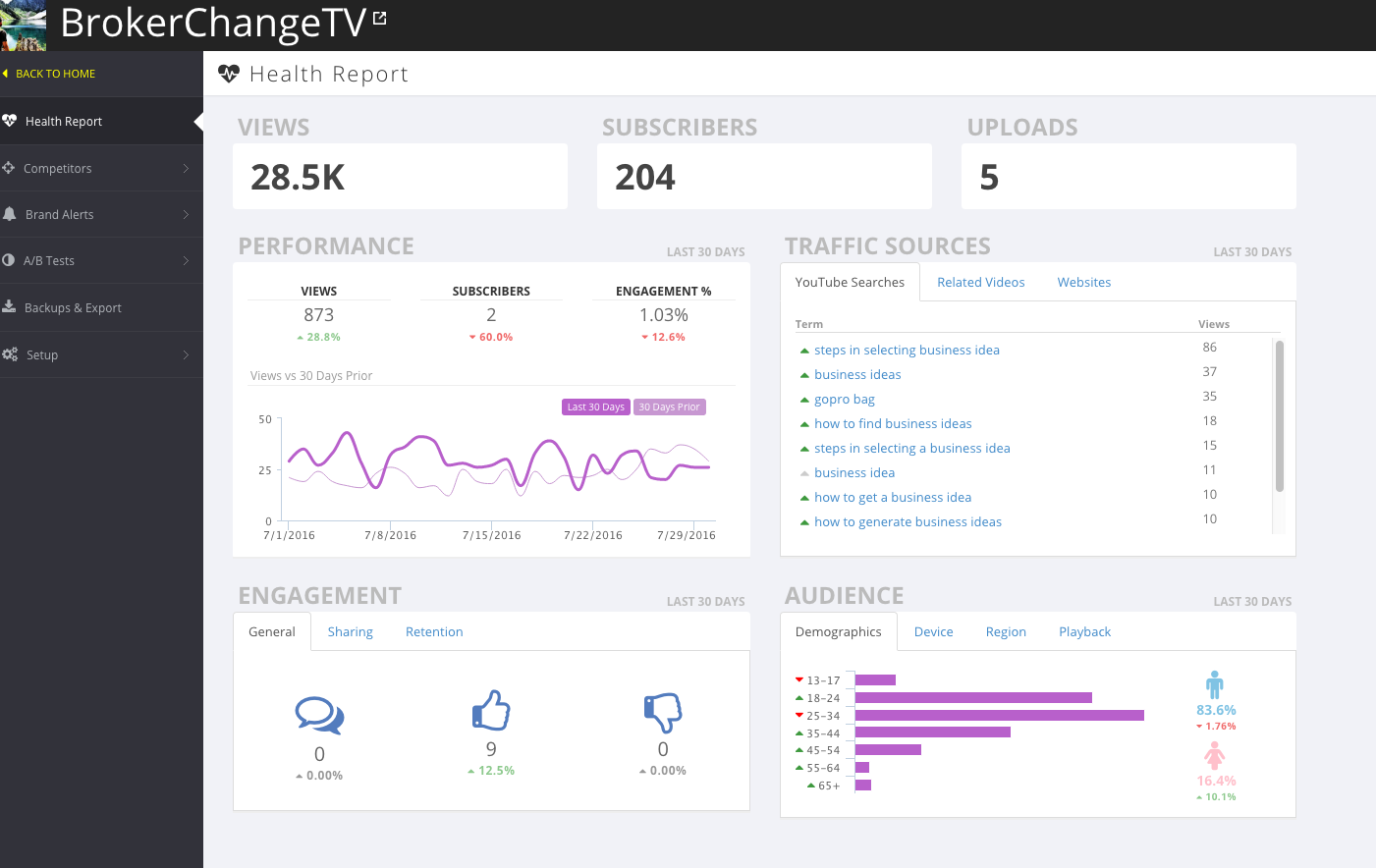 Notice how it even tells me what tags my viewers are looking for
With TubeBuddy, you can track your success and gain valuable insight from data on your videos (and even your competitors').
It even tells you what keywords you're ranking for!
How is the integration so seamless?
Because all of TubeBuddy's functions are built right into YouTube's website via their nifty extension.
Don't believe me? (♪ Just watch ♪). Over 800 reviews with a 4.5 Star average? Yeah. No big deal.
I know what you're thinking - this sounds expensive.
Well, Sumo-lings, if you were to mosey on over to TubeBuddy's website, you'd see that the price for a Pro membership is only $108/yr.
That's less than my Netflix subscription! (I chill hard).
But, you know AppSumo is all about deals.
And after 28 hours of intense negotiating, TubeBuddy agreed to offer Sumo-lings lifetime access for only $39!
Woohoo!
Click here to buy TubeBuddy Pro for $39 now!
YouTube only gives you a few tools and analytics.
But TubeBuddy takes it to the next level.
Know when is the best time to publish.
This is just one of TONS of features TubeBuddy has - built right into the extension, so you never have to leave the browser!
You may be asking yourself what are some Pro features that come with this deal.
Pro membership gives you unlimited access to:
Video Topic Planner
Thumbnail & Animated GIF Generator
Stats tracking
Annotation Templates
Canned Responses
and lots more!
If you used TubeBuddy for 3 yrs you'd dish out over $300!
Or pay only $39 once today and have access to TubeBuddy forever!
Buy yourself a Pro best buddy here for only $39!
Related Blog Posts