Bookafy is an automated booking software for service appointments, demos, sales, and calls.
Bookafy allows you to take appointments through a personal booking page or a button inserted on your site. The button is great because customers never have to leave your site. Like ever.
You can customize your booking page and button with your brand's fonts and colors as well as set different appointment types directly within your calendar.
Need to collect payment when someone books? Not a problem. Bookafy integrates with Stripe and Authorize.net.
Customers can use their desktop or mobile device to immediately make appointments in real time — say goodbye to back and forth phone/email tag.
Once they book, customers receive a custom confirmation message, a link to Zoom if there's conferencing involved, and custom SMS/email reminders.
On the flip side, you'll be able to automatically gather customer social media, sync appointments to your calendar, add contacts to your MailChimp, and receive reminder notifications.
Bookafy streamlines and simplifies the booking experience, making it a no-brainer for so many different kinds of businesses. You've got entrepreneurs like personal trainers, photographers, hairstylists, and school districts (yeah, that's right, an entire district of schools) jumping on the Bookafy bandwagon.
These folks are getting their scheduled filled through the Bookafy Pro Plan, which includes:
1 user


Unlimited appointment types


Unlimited appointments


Booking page


2-way sync with Google, Outlook, Exchange, and iCloud


MailChimp integration


Group events (classes)


Text reminders (100 texts per user)


Customer social profiles


GoToMeeting and Zoom integration


Custom API dev and more!


Usually, this plan would typically cost you $84 a year.
But Sumo-lings, it's time to break out the maracas.
Because you can get lifetime access for just $39!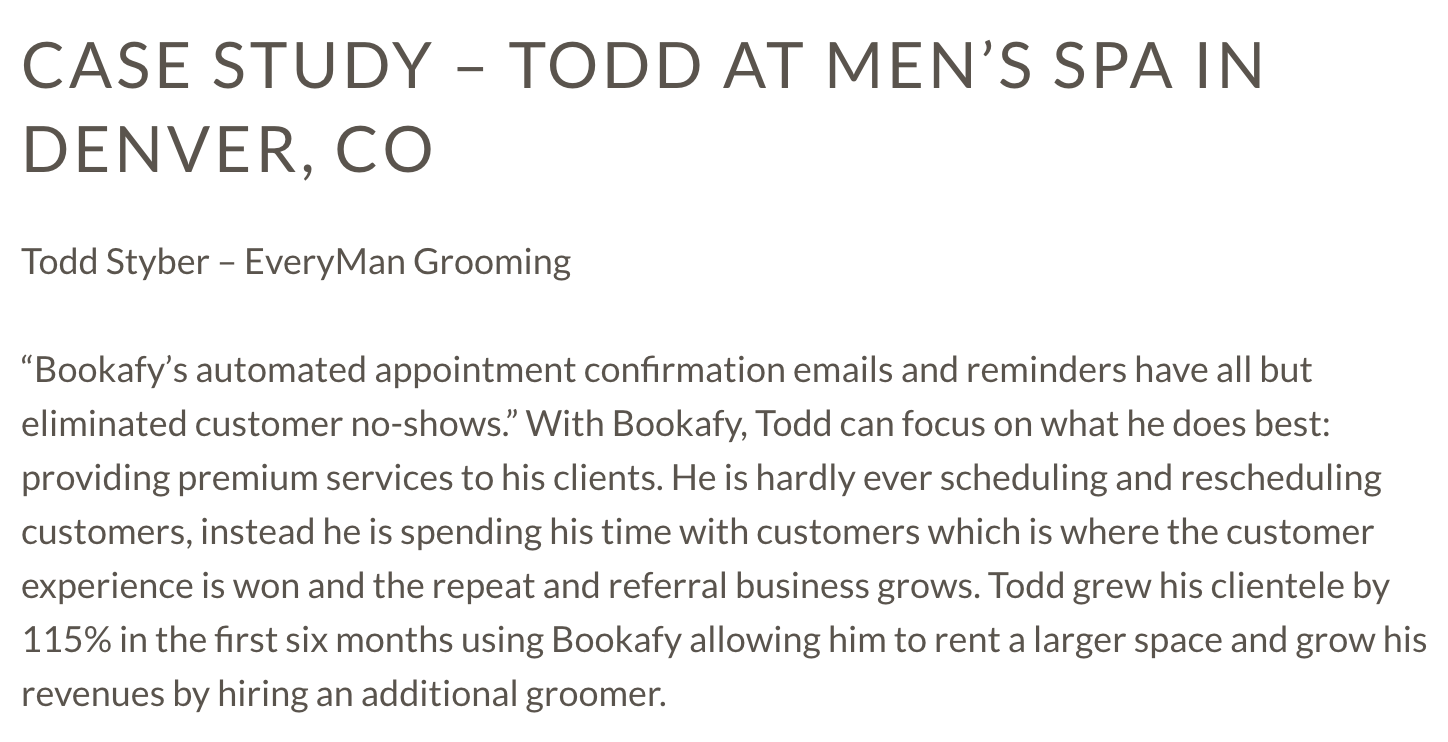 Bookafy is special, and not just because its mom tells it so.
The customer-facing design is beautiful and easy to navigate. You won't have to worry about dealing with the Outdated Olivers the competition is serving up.
And normally, something this pretty isn't robust. But again, Bookafy is special.
Bookafy is robust enough for a business of any size.
You also won't beat Bookafy's customer service. If you have any questions, you can reach them by phone or email and they are more than willing to help!
We know that you're great at what you do. And because of this, you've got people beating down your door to work with you.
We also know how precious your time is.
Ditch the phone tag, the "this week is no good for me, how about the third Wednesday in August," and the missed meetings, and get back to doing what you love.
Grab lifetime access to Bookafy for just $39!