JumpStory is a library with over 15 million high-quality photos, illustrations, and videos that uses AI to help you find exactly what you're looking for, in seconds.
You read right. 15+ million stunning images that you can use to beautify your blog, website, emails, social media, ASMR YouTube channel—you name it!
JumpStory gives you unlimited access to its best of the best collection of photos, illustrations and videos. There's everything from your traditional stock imagery to unique photos that you won't find anywhere else.
And JumpStory adds thousands of new images to its ever-growing library daily; so you're never out of fresh content.
Whether it's for personal or commercial use, there's no limit to the number of downloads. Snag it once, use forever, without any restrictions!
Explore over 15 million professional images, vectors, and illustrations.
Life's short. You can't afford to waste non-billable hours scrolling through pages and pages of cringy stock photos to find that one perfect shot. (E.g. woman working on Mac laptop computer drinking coffee against a cozy coffeehouse backdrop.)
With JumpStory's TextMatch tool, you don't find the images, the images find you.
Just copy and paste your phrase or text and watch it deliver exactly what you were looking for in seconds. Creepy? Or convenient?
No, it's not magic. It's the intuitive quick-search function that uses AI to automatically narrow down your search and match your text with relevant images.
Find exactly what you're looking for with the tool's AI search function.
When it comes to buying on Craigslist, back-of-the-fridge leftovers, and blind dates, it's best to go with your gut.
But when it comes to your content, it's better to go with what you know (will perform well).
That's where JumpStory's HighJumper feature comes in.
Backed by mountains of data and social media stats, HighJumper uses an algorithm that scans all 15+ million images in the database and selects the top-performers—quite literally—right before your eyes.
Search and select the images that are predicted to perform best in your campaign.
It's not like you haven't tried, but Photoshop just isn't your forte.
With JumpStory's built-in editing tool, it's easy to edit images like the pro designer you always wanted to be.
Crop, flip it, and reverse it—and even change the colors or remove the background in a few easy clicks.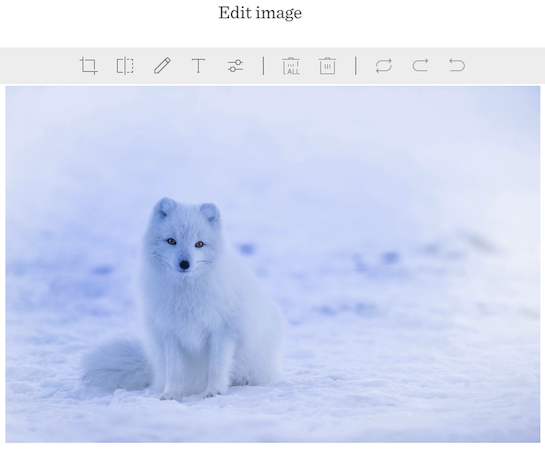 If a picture is worth 1,000 words, then you can't afford to pick the wrong one.

Don't take a leap of faith in your photo selection.

Find the right one, faster with JumpStory.

Get unlimited access today!

P.S. Learn how to use JumpStory like a pro by catching our training webinar replay here: Webinar Replay!