Recap
Lifetime deal
A modern and fully customizable cloud-based community platform
Recap
A modern and fully customizable cloud-based community platform
This deal is unavailable (a bummer, we know). Don't miss a great deal again — drop your email to get all our latest tools!
60 day money-back guarantee. Try it out for 2 months to make sure it's right for you!
Making friends as an adult is hard. (Let's just text back and forth about hanging out one day until one of us stops responding.)
And building a vibrant, engaged community to attract and retain customers sounds even harder.
But it doesn't have to be.
Create a branded community that boosts conversions and drives engagement with Tribe.
See simplified Google Analytics on your WordPress site in beautiful, real-time charts and graphs
A cloud-based, fully customizable community platform
Increase engagement with discussions, user-generated content, and valuable apps
See your most popular pages and best marketing campaigns
Automatically email analytic reports to your clients
Build a thriving community and grow your customer base
Best for: WordPress Users, Agencies, and Anyone Wanting Simplified Google Analytics
Best for: Marketers who want to use community to acquire and retain customers while boosting conversions
Overview
Tribe is a complete, standalone solution with embeddable widgets, powerful apps, and integrations that help you create and moderate a flourishing online community.
Tribe lets you create a highly immersive community site where your customers can ask questions, share content, join discussions, and more.
With a comprehensive API, the Tribe platform houses all community activity in one place.
The complete customization options ensure that your community is always aligned with your goals, whatever they are.
Add your own branding elements and change the design down to the pixel with custom CSS. It is also very easy to define community access and registration preferences.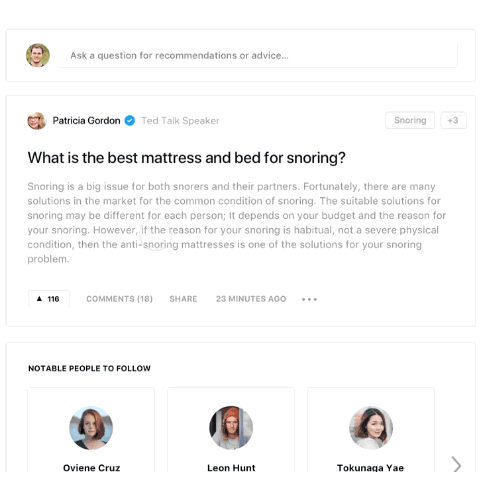 Integrate with Zapier to automate data flow between apps and automate workflows.
Leverage direct integration to add in over 20 leading apps and business tools so everything runs seamlessly.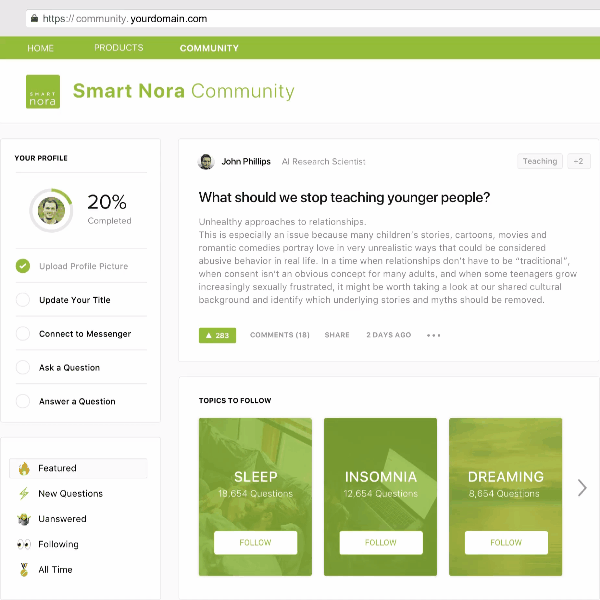 All forms of user-generated content can be shared in Tribe—from text posts and articles to photos and videos.
The AI-based activity feed combined with powerful machine learning equals a personalized experience for members on the platform, so they're more likely to engage with the content and your company.
You can customize the platform experience further by creating groups or subgroups within Tribe where people with shared interests can connect to discuss and share ideas.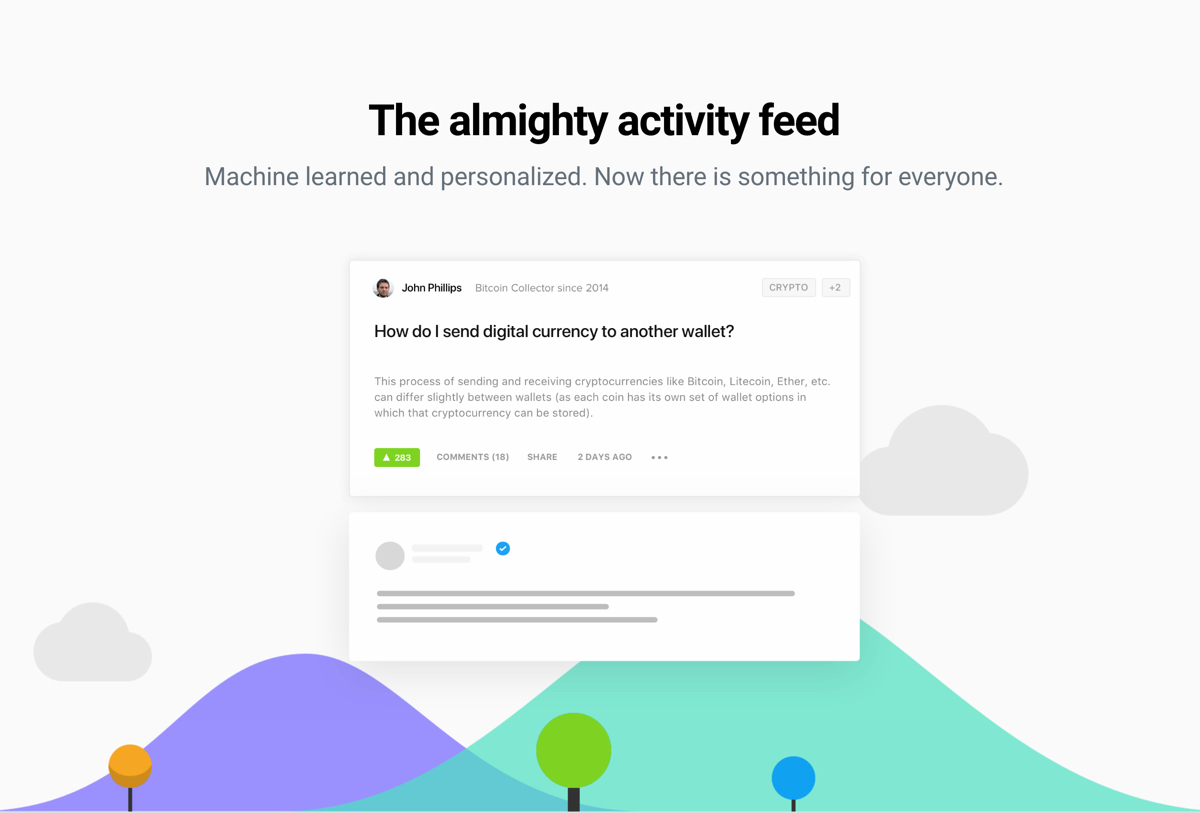 Developing a community has so many benefits beyond engagement—from building brand authority and collecting feedback to customer support and loyalty.
Add custom widgets to your external website or product to embed key community components and build social touchpoints.
For example, ecommerce marketplaces can showcase product discussions inside their site and software companies can feature curated knowledge bases.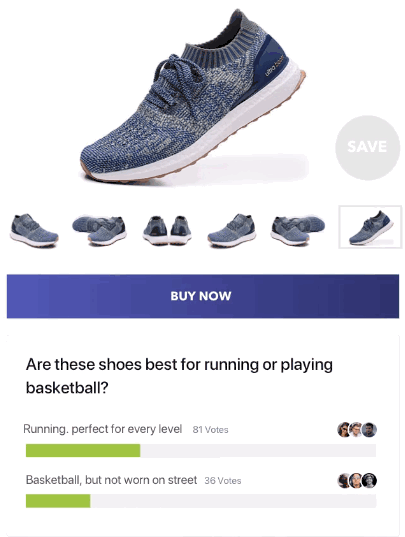 With any healthy community, the ability to moderate the conversation is a necessary--but very important--evil. (Trolls belong under bridges, not in your brand community.)
Control access to the community by setting it to private and defining the registration settings.
Tribe lets you both manually moderate content on the platform and automate moderation by creating rules to easily regulate members' posts and discussion.
For example, you can allow members with high reputation scores to post content easily or blacklist content based on keywords you want to exclude.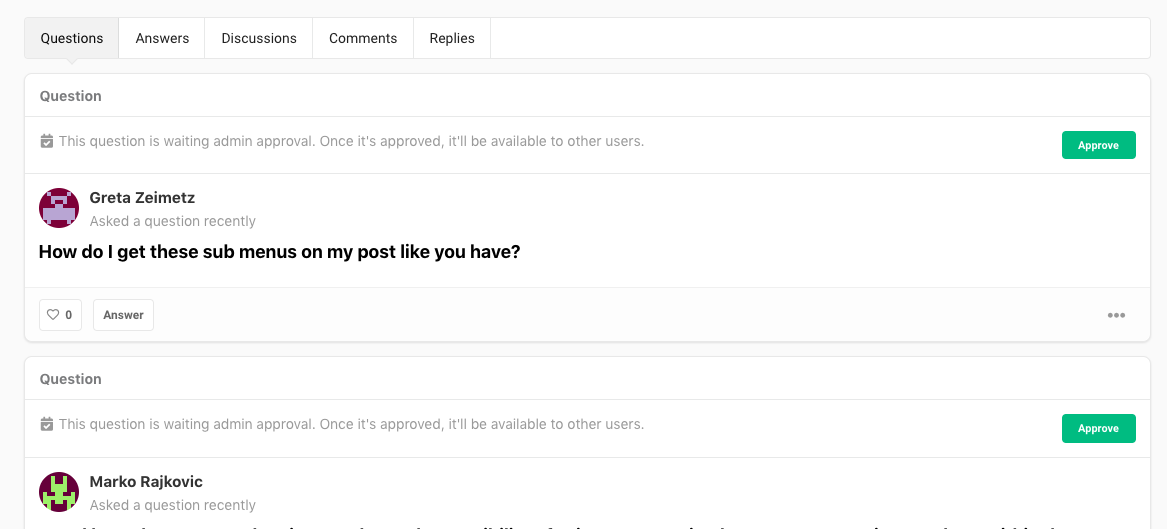 Creating a successful community with members that are excited and engaged is tough, and moderating it can feel like a monumental task (one does not simply walk into Moderation).
If building a vibrant, authentic community is on your to-do list but don't know where to start, Tribe can help.
Get lifetime access to Tribe today!
P.S.
Learn how to use Tribe like a pro by catching our training webinar replay here:
Webinar Replay
!
Related Blog Posts:
Recap
A modern and fully customizable cloud-based community platform
This deal is unavailable (a bummer, we know). Don't miss a great deal again — drop your email to get all our latest tools!
60 day money-back guarantee. Try it out for 2 months to make sure it's right for you!
Plans & features
Features included in all plans
20 Fully Customizable Dashboards

Pre-defined built-in reporting templates

Unlimited Widgets per dashboard

Unlimited Team Members
Single

All features above included

Single

All features above included
No one has reviewed this product... yet
Be the first to write a review. (Purchase required.)
Sign Up
All our deals are time-sensitive! Make sure you don't miss any of our awesome limited-time offers.