Look. We get it.
Building a website that makes people go "Ohhh, das nice," takes a lot of time and a lot of money. (My wallet still isn't speaking to me after what I put it through this holiday season.)
But ballin' on a budget doesn't mean you have to create a forgettable website.
Here to give your site the makeover it deserves is Simvoly.
Simvoly lets you easily create beautiful websites, galleries, and online stores with its easy-to-use drag-and-drop builder.
With Simvoly, you can grow your business online in just minutes. And the best part? You don't need to know how to code to do it!
Simvoly gives you two great options when it comes to creating the perfect website:
You can choose a template from their plethora of professionally designed themes


You can generate your own theme using Simvoly's one-of-a-kind Website Wizard. (Just answer a few questions and voila! The Wizard crafts a website template tailor-made for you.)


Websites created with Simvoly are fully optimized to ensure lightning fast loading and an amazing rank on Google.
If you run an online store or just want a beautiful and responsive website, the Simvoly E-Commerce Plan is perfect for you.
The E-Commerce Plan comes with:
Unlimited pages


Unlimited storage


Unlimited bandwidth


Unlimited website members


SEO, analytics & tracking


Up to 100 store products


All future updates & integrations for E-Commerce Plan are included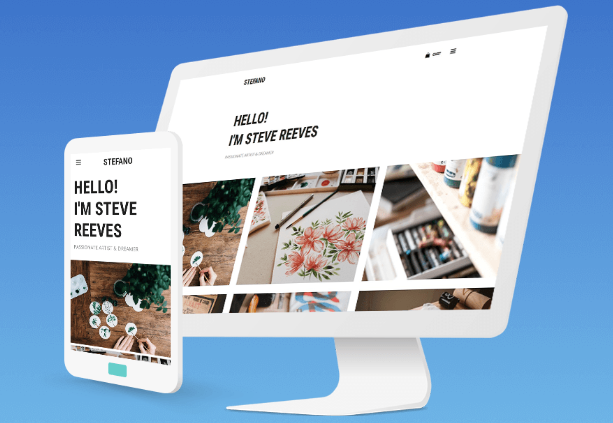 Now, normally, getting your hands on this plan would run you $224 per year.
But, because you are a part of the Sumo faithful, you can get lifetime access for just $49!
This means you can create beautiful landing pages and effective marketing funnels to grow your business for just $49!
Click here for lifetime access to the Simvoly E-Commerce Plan!
With the E-Commerce plan, you're equipped with everything you need to run your business online. You can sell your work, physical product, or service, set up a store, and start making money with a 0% transaction fee!
Check out what the Simvoly team has coming soon:
It's 2018. Let Simvoly help your website look like it.
By creating a beautiful and user-friendly website, visitors can invest in your products, services, and content. All you have to do is take the first step and jump on this deal.
Grab lifetime access to the Simvoly E-Commerce Plan for just $49!
P.S. This deal is stackable. You can stack up to 3 codes per account.