Sticker Mule Packaging Tape lets you add your custom design to high-quality, water-activated tape so all your packages stand out.
Getting your design on the eco-friendly packaging tape is made easy by Sticker Mule's intuitive setup.
All you need to do is upload your design, then Sticker Mule will send you an online proof within four hours to see how your tape will look when it's brightening up your packages.
Whether you want to add that swanky new logo, custom artwork, or a picture of your precious puppers, your packaging tape will be looking great.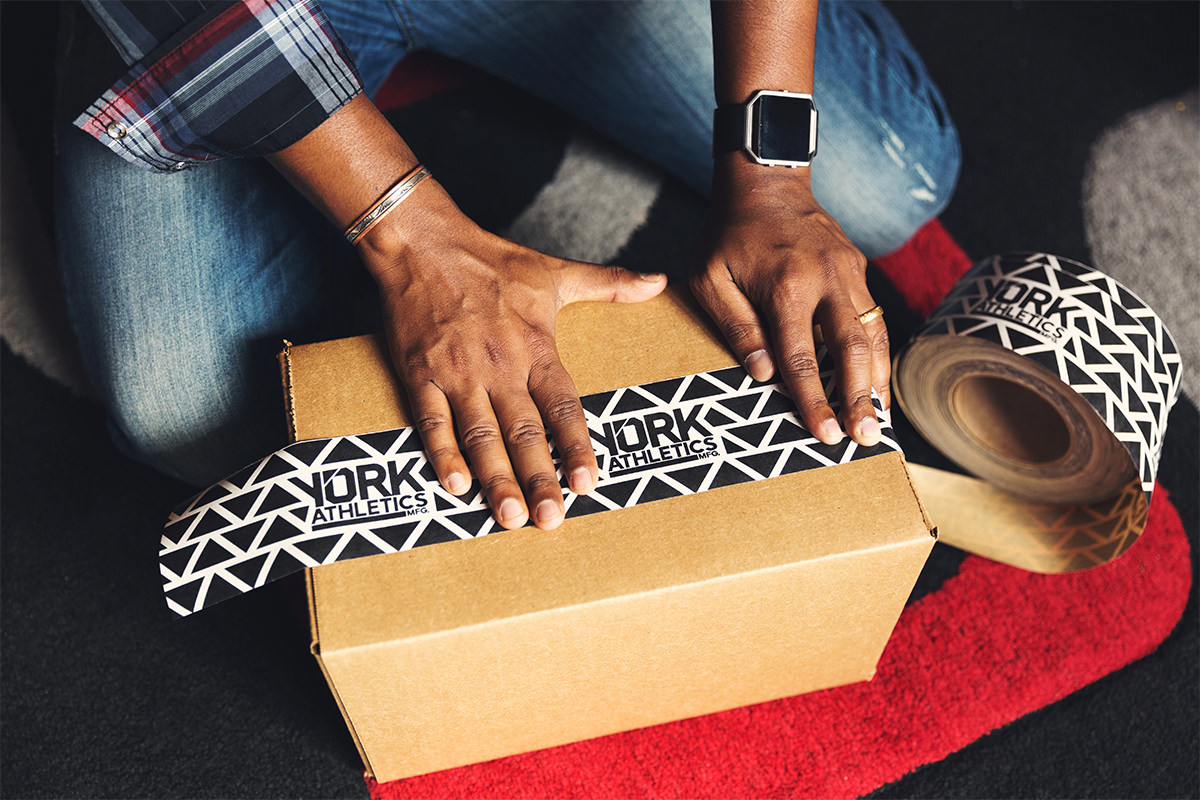 Just upload your logo and Sticker Mule's team will create a seamless design for you.
Enjoy custom tape with vibrant colors that showcase your brand and add a unique flair to packages!
This tape isn't just a pretty face, either.
The reinforced, water-activated kraft paper will keep your packages secure from little mishaps along the way.
At 2.8 inches wide and 100 feet long, each roll of the packaging tape is ready to seal and lock down over 30 packages.
Plus, the tape ships free to almost any destination worldwide, letting you add something extra to your packages.
Just enter your country and zip/postal code to see delivery options and the Sticker Mule shipping calculator does the rest.
Sticker Mule packaging tape is strong enough to secure your packages with one pass.
This Sticker Mule tape is a great deal for anyone who's shipping out packages this holiday season.
Want to make a custom logo for that holiday cheer? Done.
Does your dog look great in a red sweater and pair of antlers? Tape away.
Got a design idea for peppermint Fruit by the Foot that you've been harboring since childhood and can't seem to let go? This is your chance.
With Sticker Mule, it's not just packaging tape—it's your favorite icing on the cake.
Save time, reduce costs, and ship your packages with ease, all while showcasing your brand!
There's nothing like taking something boring but necessary and giving it a Queer Eye-level makeover.
Designing your own packaging tape is a great way to boost brand recognition, add extra personality, and make every parcel feel like a present.
So make your packages extra merry this holiday season.
Get Sticker Mule Packaging Tape today!