AdCreative.ai
Lifetime Deal
Use an AI-powered creative tool to generate stunning ad campaigns
AdCreative.ai
Use an AI-powered creative tool to generate stunning ad campaigns
This deal is unavailable (a bummer, we know). Don't miss a great deal again — drop your email to get all our latest tools!
60 day money-back guarantee. Try it out for 2 months to make sure it's right for you!
Much like fitted baseball caps, creatives in successful ad campaigns are never one size fits all. ("Yes, I've got a five-head. No, I don't want to talk about it.")

You can't expect one ad to grow your audience, but it takes time and manpower to come up with creatives that work for different targets and platforms.
If only you had a dream assistant that could help you save resources while you scale your advertising.
Introducing AdCreative.ai.
Generate data-backed, high-converting creatives quickly with the help of AI
Alternative to: Celtra and Marpipe
Connect your ad and analytics accounts to train the AI from your data
Best for: Startups, solopreneurs, and marketers who want to streamline creating and testing dynamic ad creatives
Overview
AdCreative.ai lets users generate high-converting ad creatives quickly with the help of data-trained artificial intelligence.
AdCreative.ai makes it easy to start generating on-brand creatives that drive high conversions—while saving you time and money.
Just upload your brand's visual assets, and the AI will generate perfect creatives for your project, including 1080x1080 square and 1080x1920 story sizes.
The advanced AI was trained on millions of high-performing ad creatives, so you can consistently generate creatives that are data-backed and designed to convert.
And because AdCreative.ai is cloud-hosted, you'll be able to produce ad variations without worrying about bandwidth, memory, or size limitations.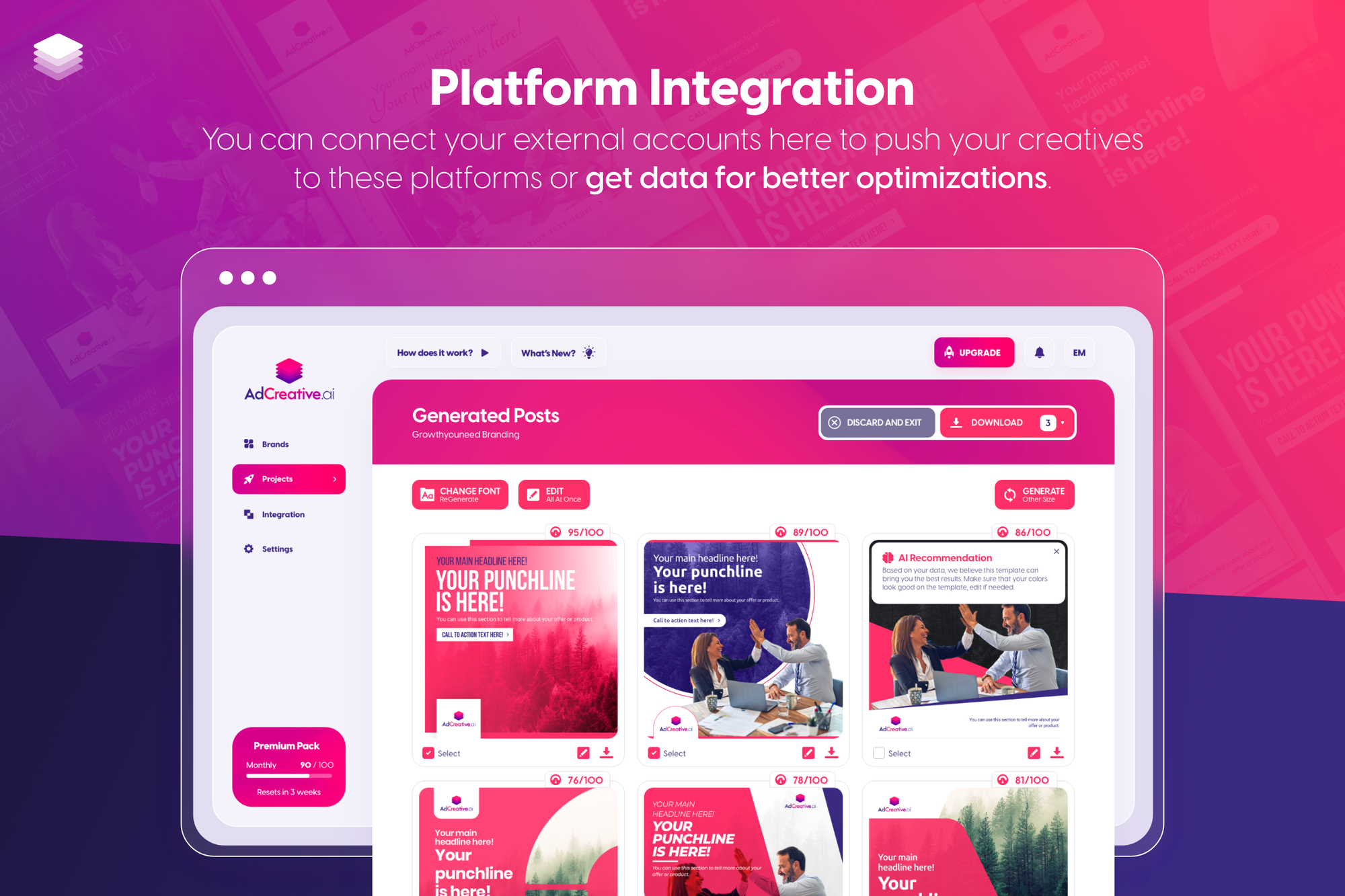 Generate data-backed creatives with a highly-trained AI complete with your branding assets.
Using integrations, you can push your preferred creatives directly to your connected ad accounts, saving time on downloading and uploading.
You can also integrate with Google and Facebook ads to let the AI learn from your data and bring you even better results in the marketing process.
Optimize your ad performance by feeding millions of high-converting creatives through the Google Display Network, letting you predict the best combinations for your marketing strategy.
That way, you'll be able to leverage the power of AI by generating high-performing ad creatives based on previously successful campaigns.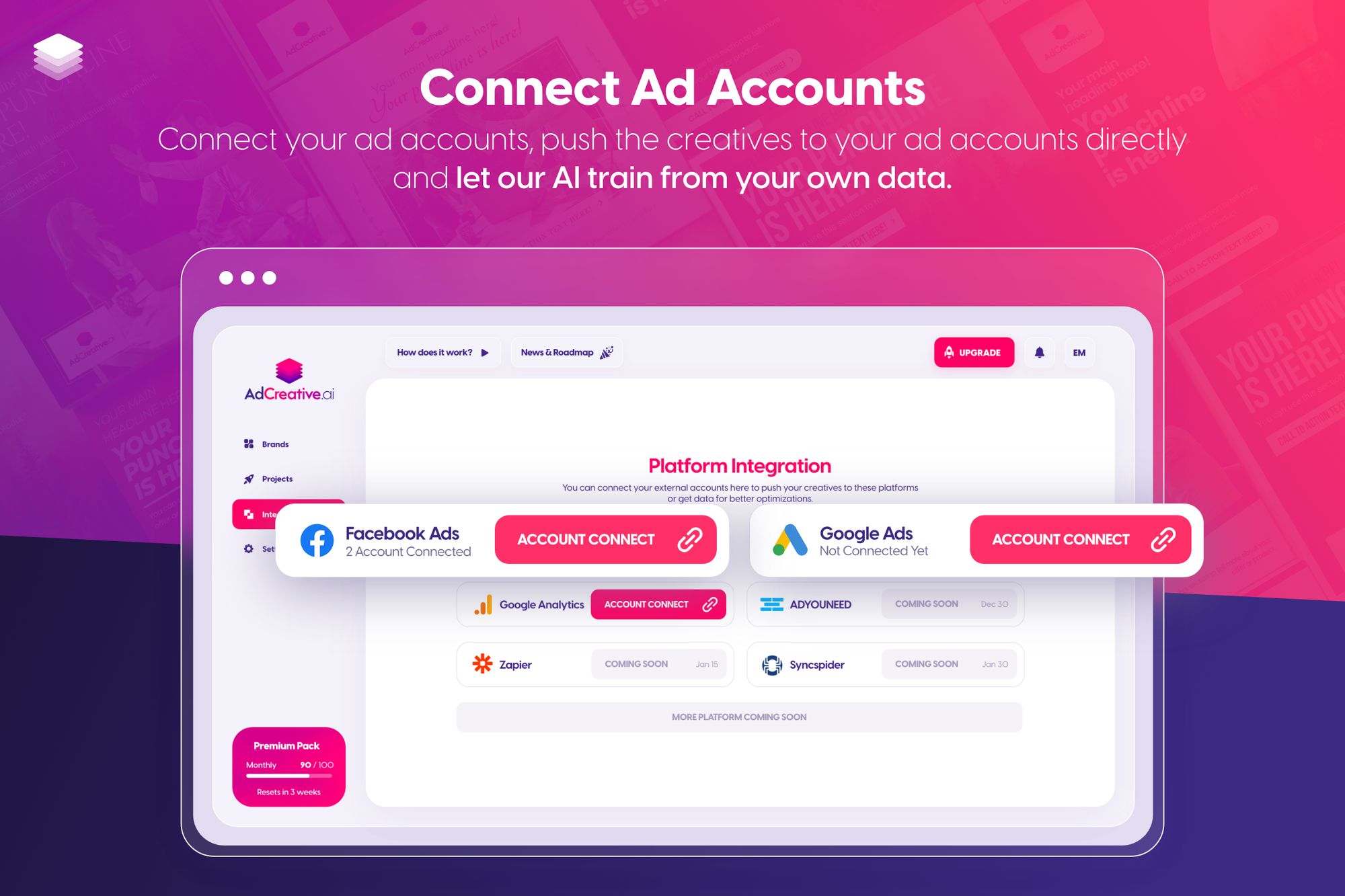 Push creatives directly to your ad accounts and let AI train from your data with Facebook and Google Ads integrations.
The powerful integrations don't end there. You can also tap into Google Analytics to improve your ad results without spending resources on agencies and freelancers.
Because the AI learns everything there is to know about your target audience, you'll be able to generate more dynamic and effective creatives and banners.
Plus, you can expand your audience by developing personalized ads based on a range of demographics, optimized for platforms like Facebook, Instagram, LinkedIn, Google and Bing Ads.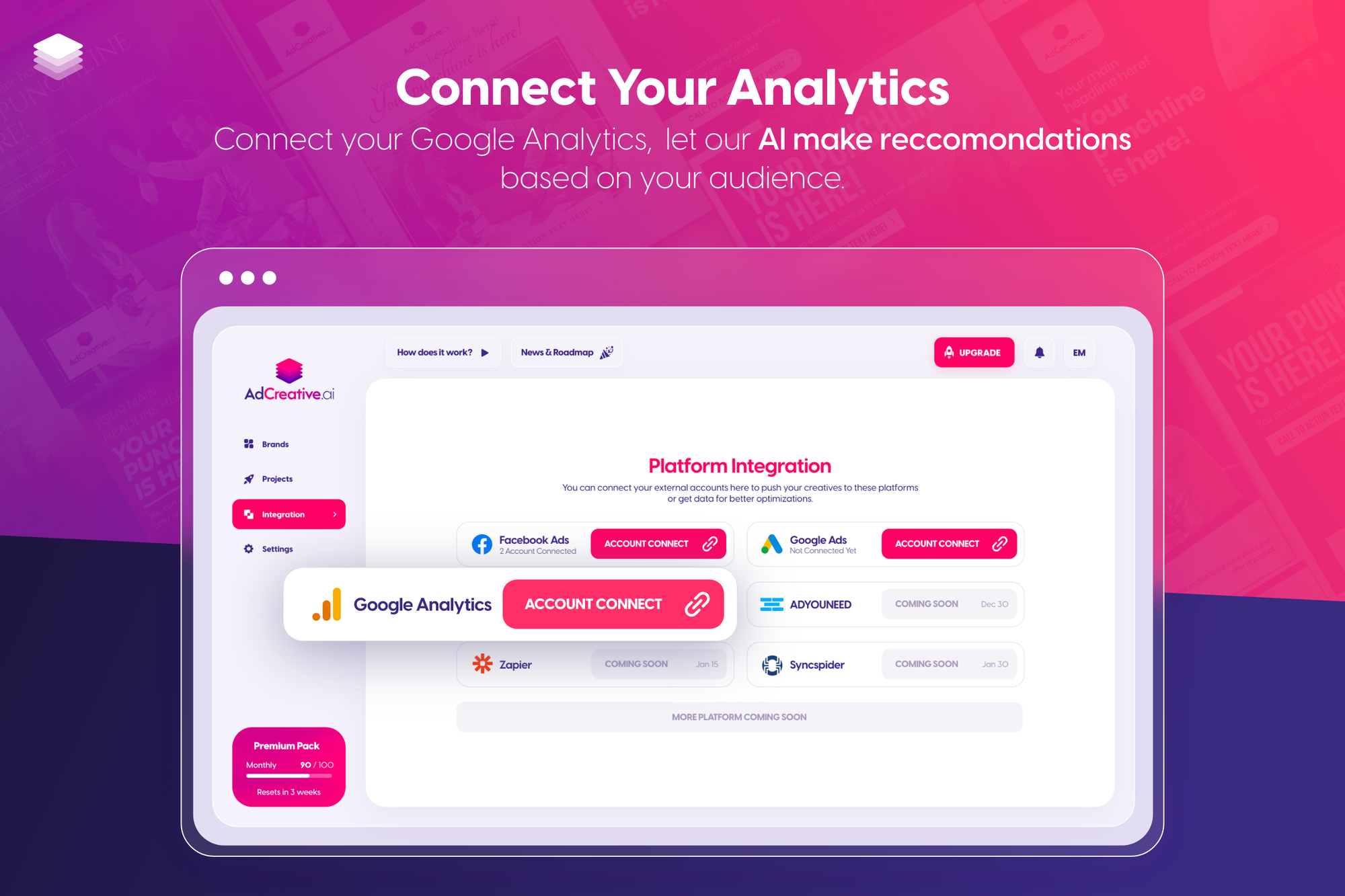 Connect to Google Analytics and let the AI make personalized ad creative recommendations based on your audience.
You'll also be able to invite an unlimited number of users to AdCreative.ai to collaborate on projects and start generating creatives.
By generating creative variations quickly, you can experiment with different strategies and scale your advertising while still saving time.
Onboard all of your clients, regardless of their vertical, and impress them with personalized ads that get real results.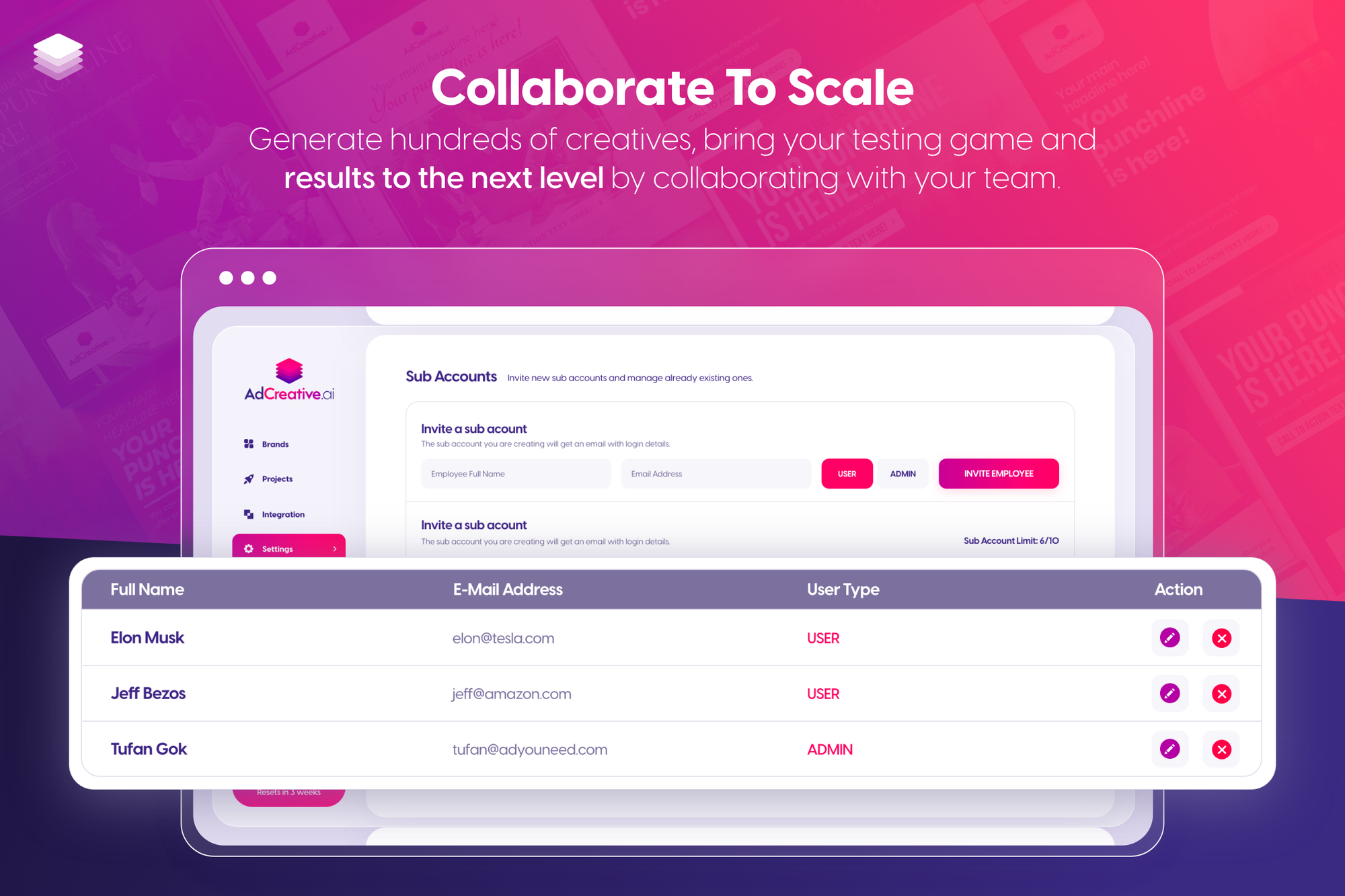 Collaborate with your team, generate hundreds of creatives, and bring your testing game to the next level.
Creatives can determine ad performance, so you shouldn't base your entire marketing strategy on just anyone's "artistic" taste. ("It looked boring, so I added a sick JPEG of Bowser shredding an electric guitar!")
AdCreative.ai does the hard work for you, so you can quickly generate and test high-converting creatives at no extra cost.
Take your marketing strategy to the next level with AI.
Get lifetime access to AdCreative.ai today!
AdCreative.ai
Use an AI-powered creative tool to generate stunning ad campaigns
This deal is unavailable (a bummer, we know). Don't miss a great deal again — drop your email to get all our latest tools!
60 day money-back guarantee. Try it out for 2 months to make sure it's right for you!
Adline
Lifetime Deal
Boost conversions with an easy-to-use advertising and analytics tool
Persona by Delve AI
Lifetime Deal
Automate your deep market research with AI
Plans & features
Deal terms & conditions
Lifetime access to AdCreative.ai

All future Premium Plan updates

You must redeem your code(s) within 60 days of purchase

Stack up to 4 codes

GDPR compliant

Only for new AdCreative.ai users who do not have existing accounts
60 day money-back guarantee. Try it out for 2 months to make sure it's right for you!
Features included in all plans
Unlimited generations

Integrations: Google Analytics, Google Ads, Zapier, and Facebook Ads

AI text generator

Beta features
Single

All features above included

3 users
50 credits per month
5 brands

Double

All features above included

5 users
100 credits per month
10 brands

Multiple

All features above included

10 users
250 credits per month
Unlimited brands
Sign Up
All our deals are time-sensitive! Make sure you don't miss any of our awesome limited-time offers.