adOptimizer creates ad variations and then uses A.I. to determine which ad is best for your targeted audience.
You start by providing adOptimizer with 5 creatives and your target audience.
From those 5 creatives, adOptimizer will create several ad variations in just seconds!
Using the data from testing those ad variations, adOptimizer's A.I. algorithms will select the best ads for your targeted audience.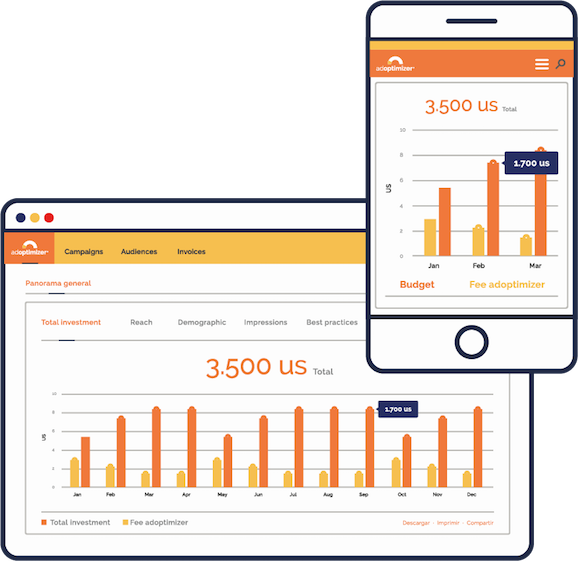 adOptimizer eliminates the unavoidable guesswork that comes with setting up an ad.
Let's take Facebook for example:
Without historical information, figuring out which parameters to use when setting up a Facebook ad is impossible.
However, adOptimizer is able to select the best performing placements, audiences, creatives, and copy based on real-time data from Facebook and Google's API — meaning you can feel confident about getting the best ROI on your ad.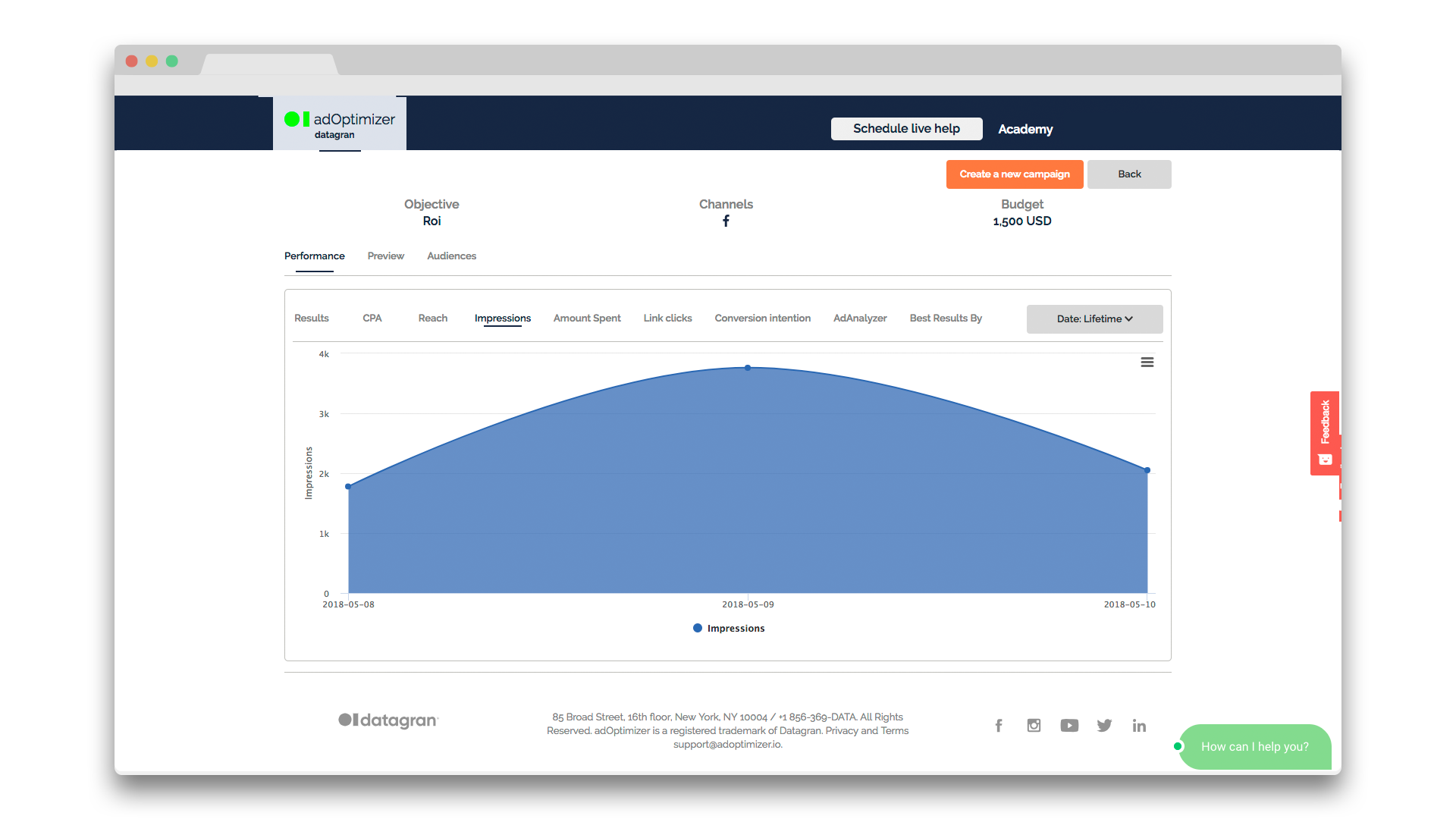 After the variations are tested, adOptimizer uses another algorithm that continuously optimizes the best selected ads until only the highest performing one remains.
This optimization continues for the whole length of the campaign (aka reducing overall ad spend and client costs by at least 20%)!
adOptimizer is running hundreds of tests all day long and will continue changing ads as needed to make sure that your campaign is the best it can be.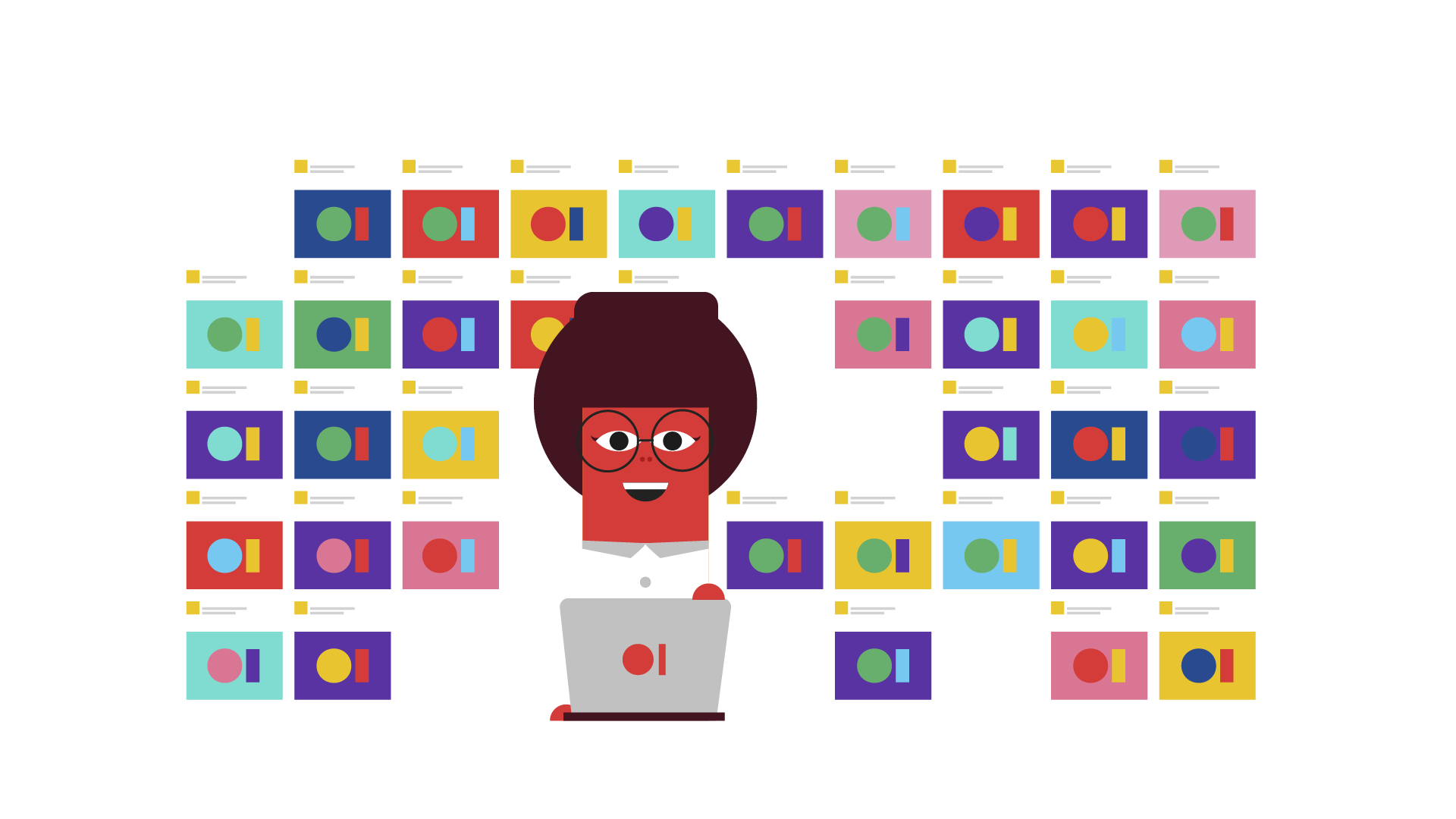 Currently, companies are using the adOptimizer Business on Wheels Plan to save 20-50% on digital and social ad spend.
The Business on Wheels Plan is valued at $1,680 a year and includes:
The ability to link your Facebook, Google Adwords, Google Display, and Instagram ad accounts


Unlimited campaigns


All trackable goals


Up to $5,000 a month in ad spend


Use your own Ad Accounts


Online support


AI automatic optimization


Report builder


AdAnalyzer


Access to training


I know you're already shaking your head like "there's no way AppSumo convinced adOptimizer to agree to a lifetime deal."
But, Sumo-lings, that is exactly what we did!
You can grab lifetime access to adOptimizer for just $49!
Want more than 5k a month in ad spend? Just stack another code at check-out!
Start optimizing your ads now!
Please note: There is a $300 minimum spend needed for the machine learning algorithms to collect enough data to optimize.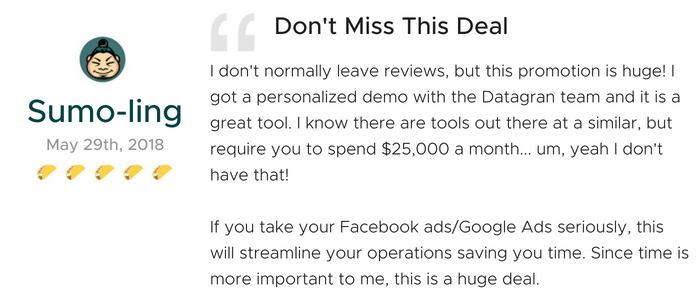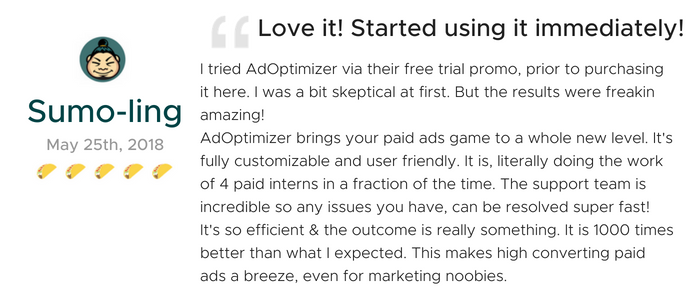 Use adOptimizer's algorithm tests to gain a ton of insightful data on your ad campaigns.
These real-time analytics will be easy-to-understand and accessible on every device. (Check data at your desk, in the shower, behind someone's back as you give them a hug, whenever.)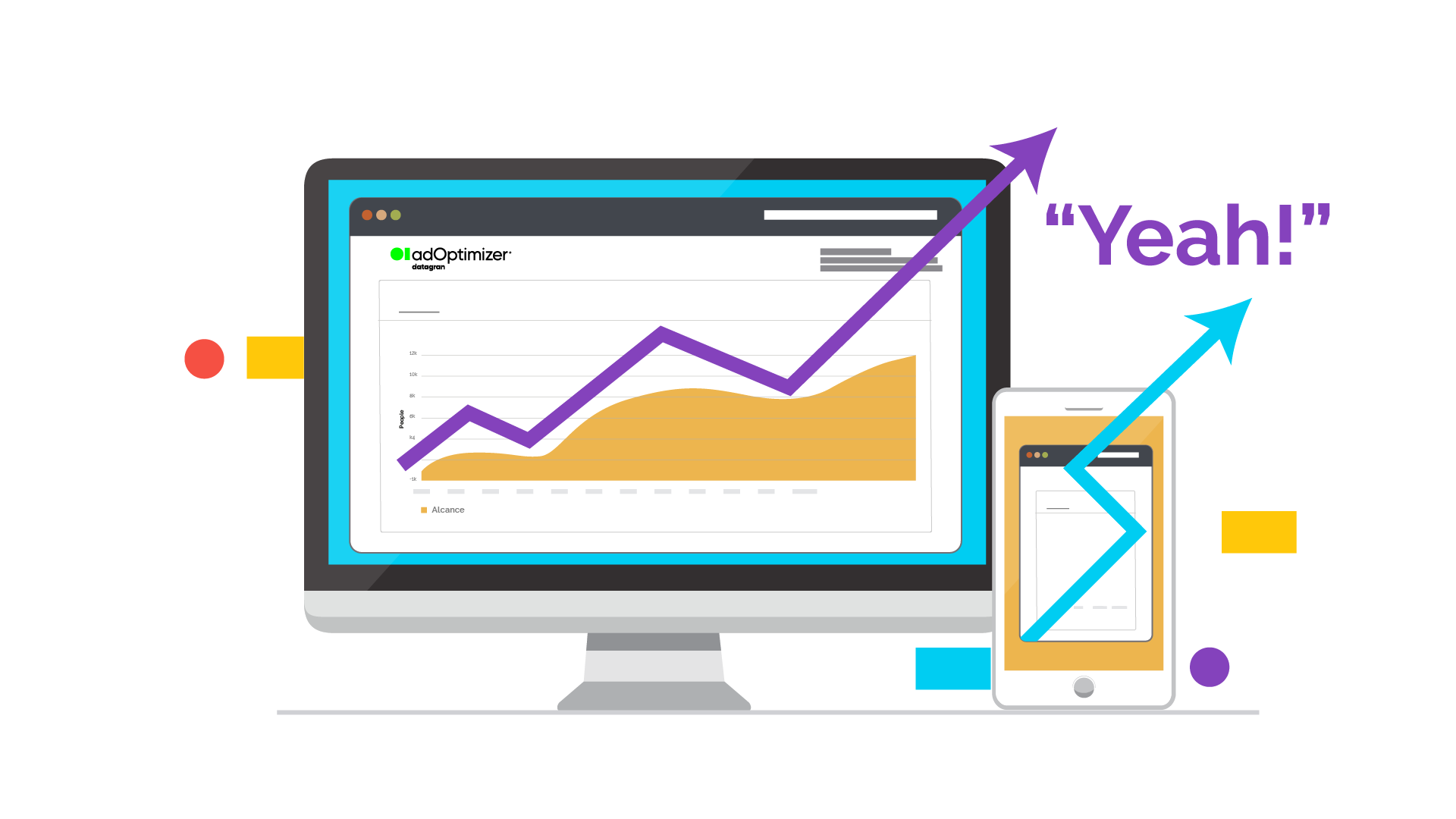 We both know your ROAS isn't where you want it to be.
But AppSumo isn't here to shame you, we're here to help you.
So, instead of spending money on tools that only tackle one channel, get lifetime access to the most powerful, multi-channel A.I. marketing tool for just $49!