Ashore is a digital platform designed to automate client and peer feedback to improve collaboration as you move through creative stages.
Feedback should be collaborative, not hidden in a frenzy of email chains.
Ashore allows you to upload any file type, including images, videos, PDFs, and audio files, to be shared with clients and approvers.
For each project, you'll receive a custom review link you can share with collaborators through any messaging application—and on any device.
Anyone you provide this link to will be able to review and approve deliverables.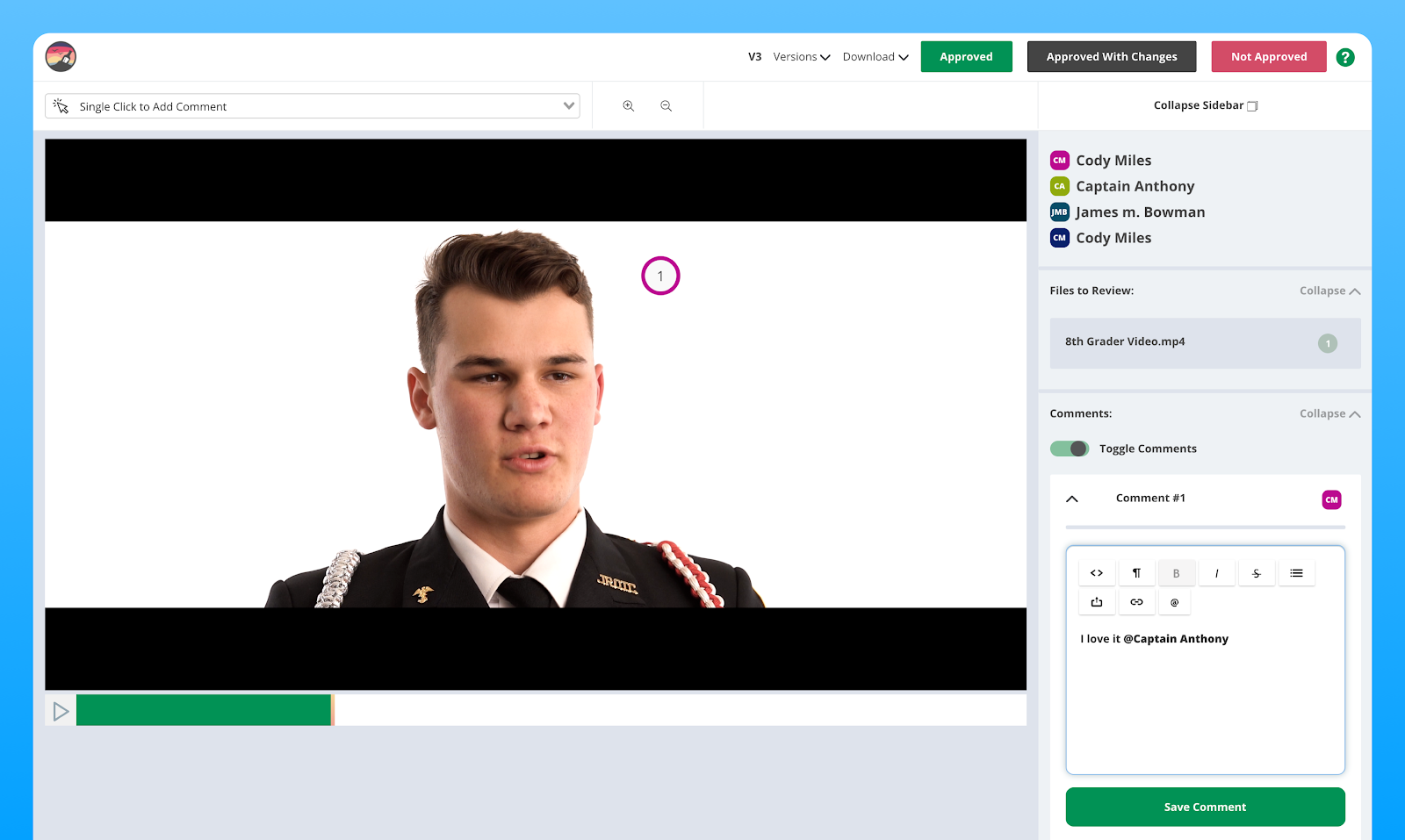 Leave comments directly on content and tag other team members as you go.
Ashore's easy-to-use interface makes deliverable review a breeze, even for your less *ahem* tech-savvy clients (e.g., people who say "The Google").
Approval status auto-notifications inform the next approval party on your behalf that it's their turn to review.
No need to get lost in translation, either.
Ashore lets reviewers choose between Approved, Approve With Changes, or Not Approved on each project file for clear status communication.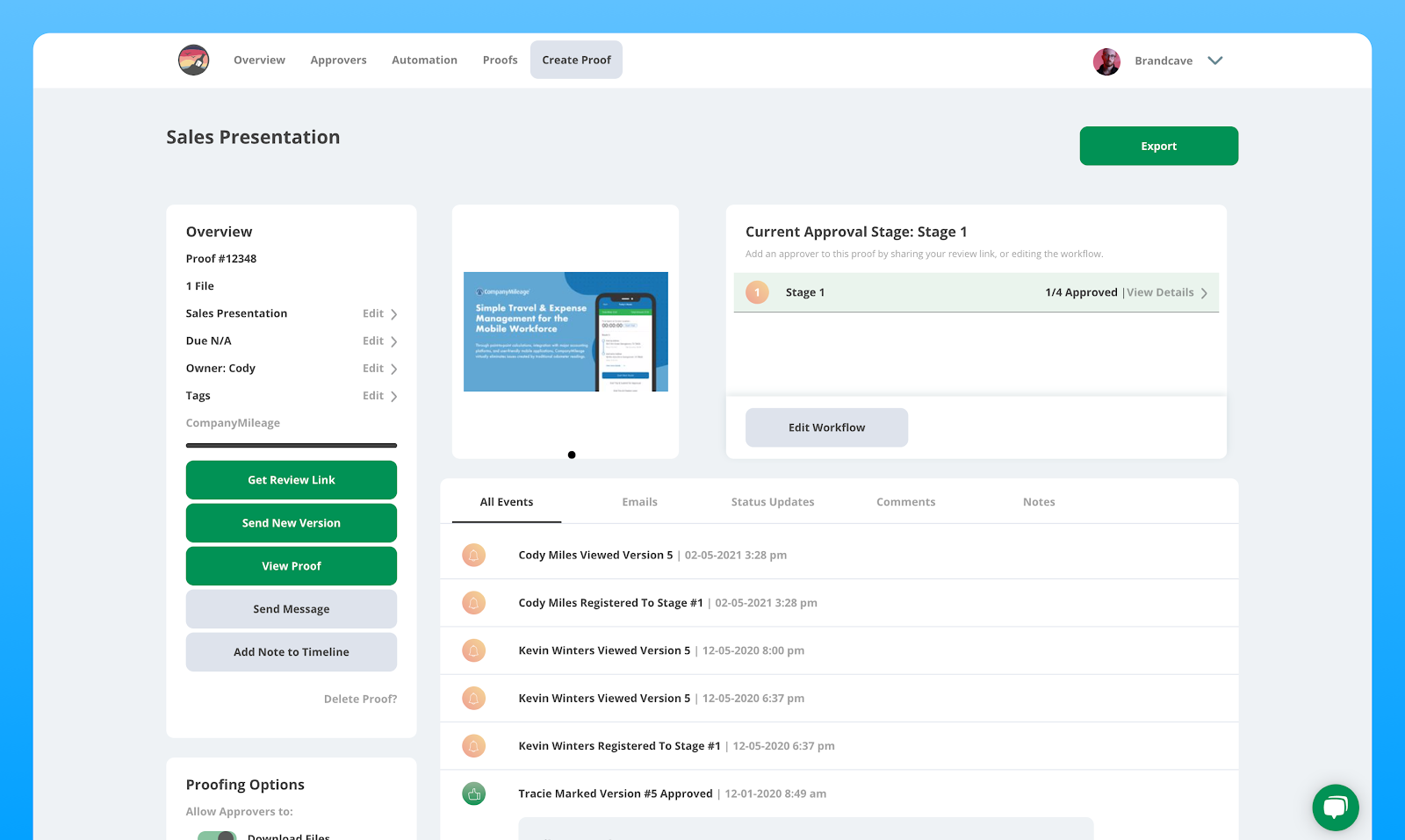 Navigate with ease through all timeline events including emails, statuses, updates, comments, and notes.
Every action is saved to an audit timeline on Ashore, ready to be exported whenever necessary.
Ashore gives you ultimate control over every aspect of the proofing process: whether clients can download files, view comments from other collaborators, approve proofs with changes, and more.
For clients that are larger than life, you can add infinite approvers and project workflow stages.
You'll be able to automate stages of approval and send custom emails to cut down on feedback follow-ups, meaning that (for once) no project is ever too big!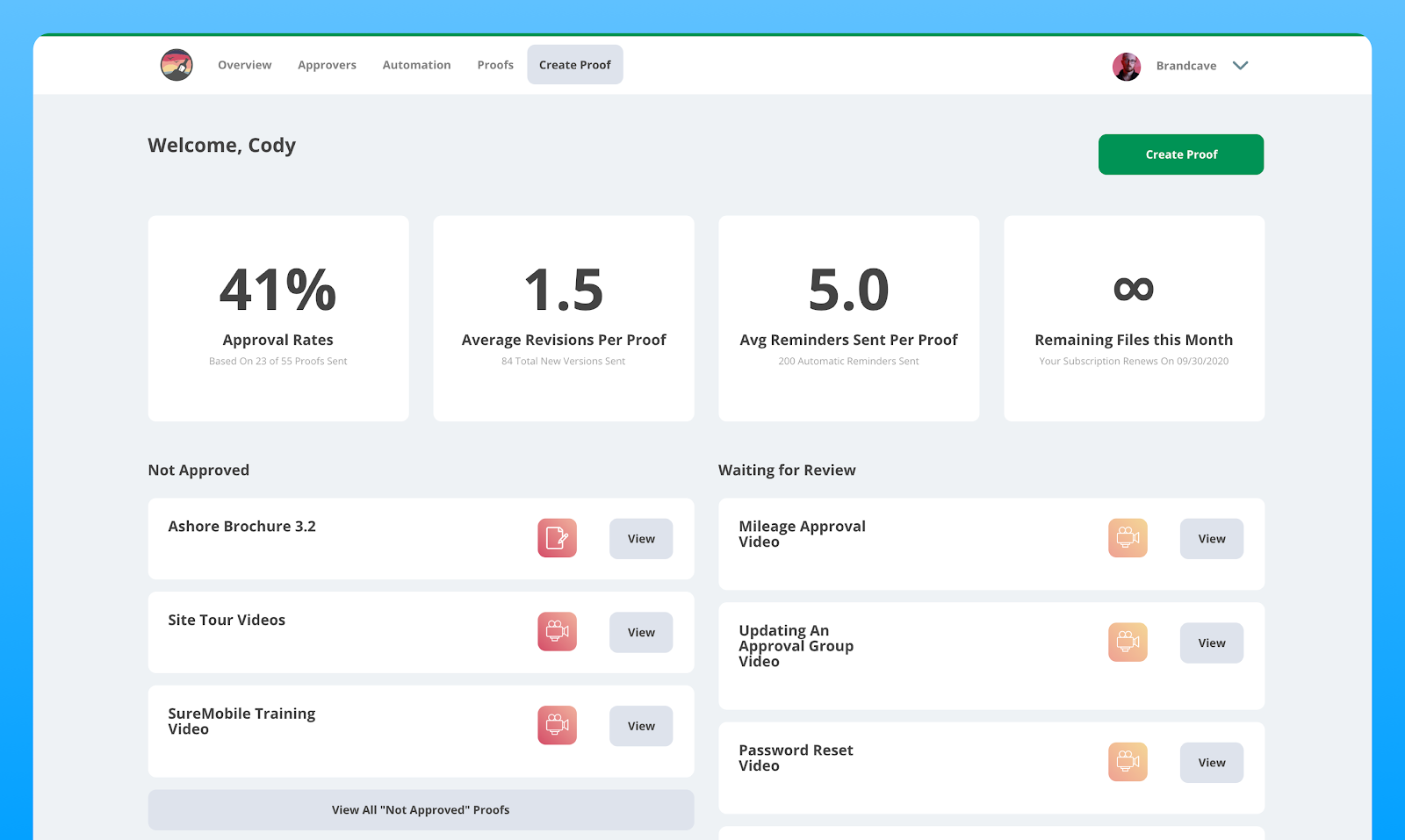 Every time you log in, you'll see approval rates, available files, and the status of projects.
At-a-glance statistics monitor your ongoing progress, indicating which portions of your workflow are in a good spot and which might need a Mario Kart-style power-up.
Plus, non-approved files are dashboard-featured, so you can focus your attention on clients that need it most.
You'll be able to access everything you could need for a creative workflow: check in on proofs, send out additional notifications, or start a new project to be approved.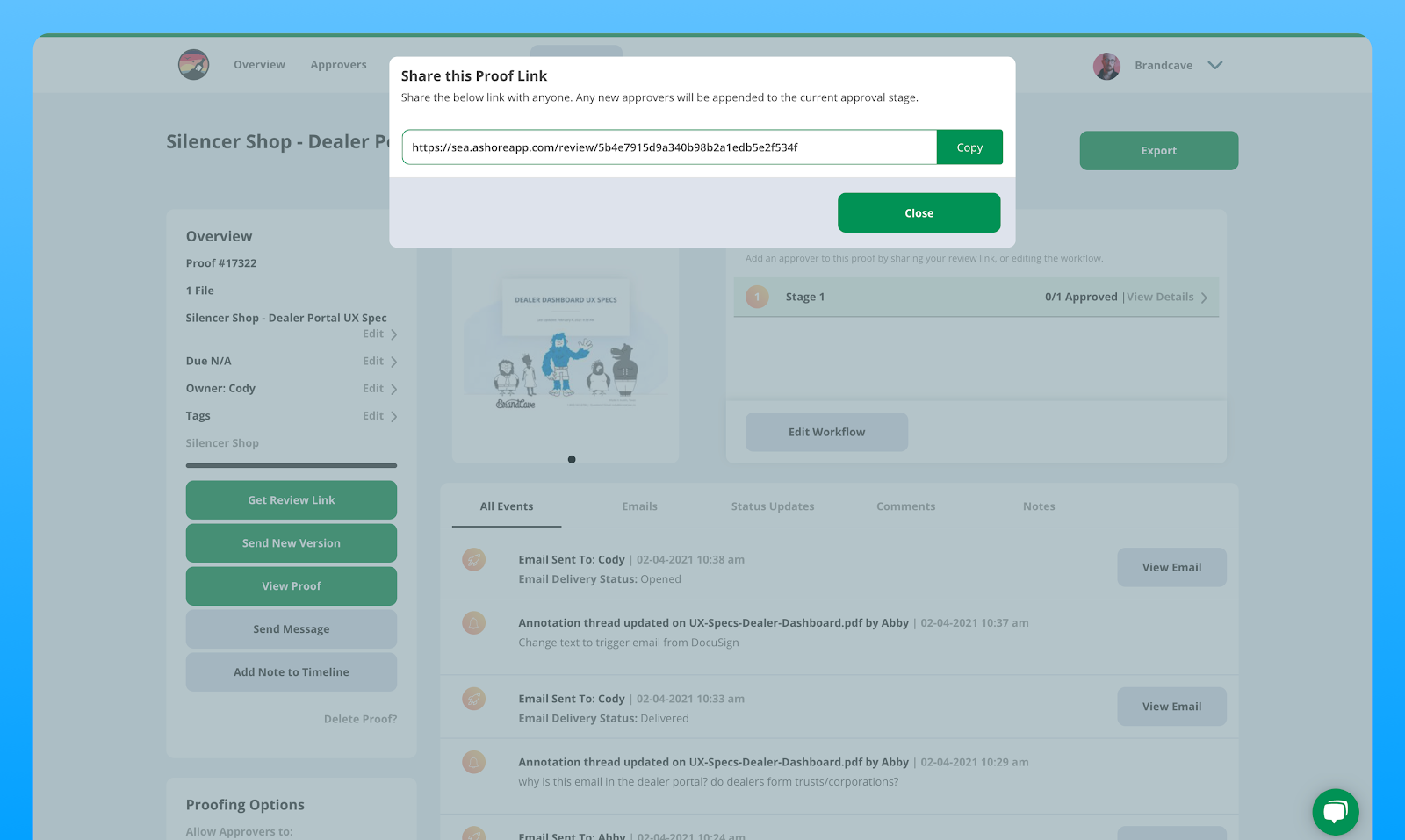 No account needed; share review links on any messaging platform in just seconds!
Whether it's through Slack, email, or text, Ashore generates unique, shareable project links you can send out via any application.
Approvers can access files on your platform without creating client accounts or logging in.
Much like BCC on emails, Ashore also allows for project tracking by BCC'd users, known as non-approvers, who can monitor—but not affect—the approval process.
Plus, all aspects of the platform are white-label friendly and allow for company-specific customization.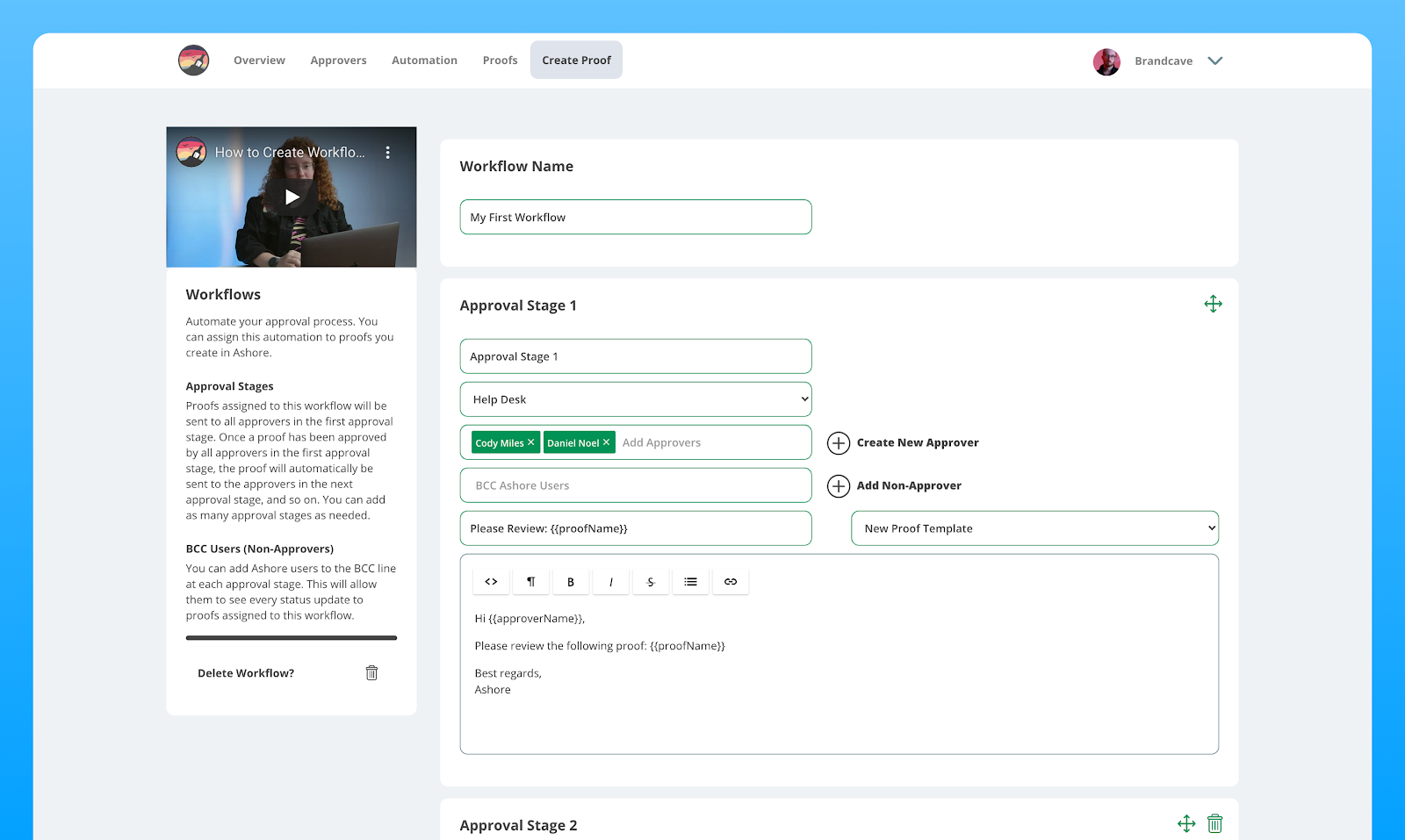 Ashore works for you by automating approval, adding multi-stage workflows, and even allowing BCCs.
Working with clients isn't always easy (as anyone who's ever sent a "friendly" follow-up email will tell you).
But with the right tool for automating the approval process, you'll have peace of mind for every creative piece.
When waves of work are washing you out to sea, Ashore sets you back on course.
Get lifetime access to Ashore today!