The Collection of 10 SaaS Acquisition Books is a series of ebooks that covers everything you need to know about acquiring or selling a SaaS business.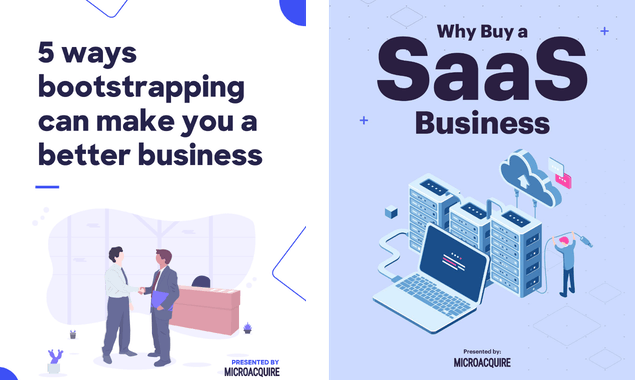 Thinking about selling your SaaS business? Or maybe you want to acquire a SaaS brand? Maybe you're that unicorn that wants to do both. (You go-getter you.)
This Collection of 10 SaaS Acquisition Books was created by Andrew Gazdecki, CEO at MicroAquire, a marketplace for startup acquisitions.
He's taken his experience from helping over 300+ startups get acquired and distilled it into 10 ebooks covering different aspects of acquisition from both the buyer and seller perspective.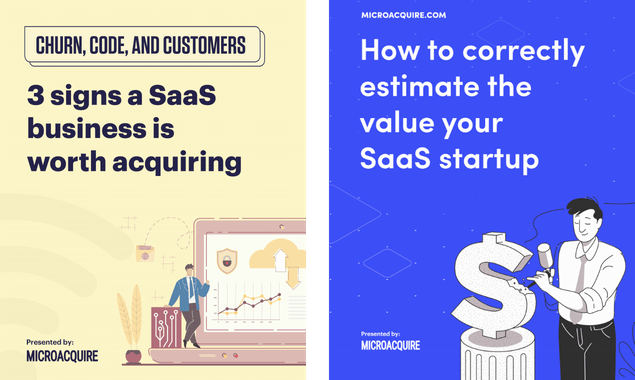 Acquiring a startup involves months of due diligence, paperwork, and endless meetings, so it's important to go into the process with a basic understanding of what to expect.
In this collection, you'll learn why you should buy a SaaS startup, three signs a SaaS business is worth acquiring, and what to expect from the 6 legal stages of acquisition.
You'll also get important details on financing your startup acquisition, like how to use SBA loans and how seller financing can help. ("It's just me and my cat in a studio—is that a small business?")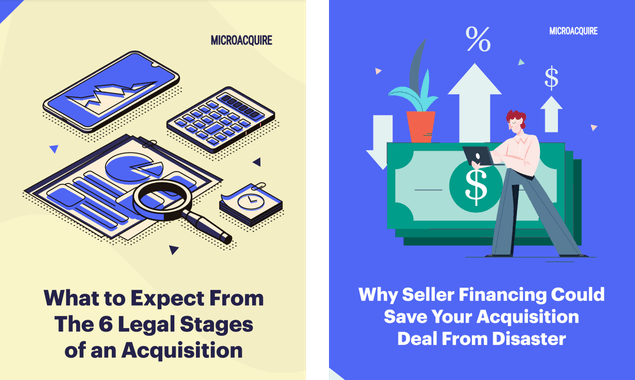 Selling a business for the first time? The acquisition process can be difficult to navigate unless you learn what you need to know about SaaS acquisition from the seller's perspective.
In this ebook collection, you'll find guidance on how to correctly estimate the value of your SaaS startup, helping you move confidently into the process. (#KnowYourWorth)
You'll also learn how to prepare your startup for acquisition in just 6 steps, so that you're fully ready to go when the time comes.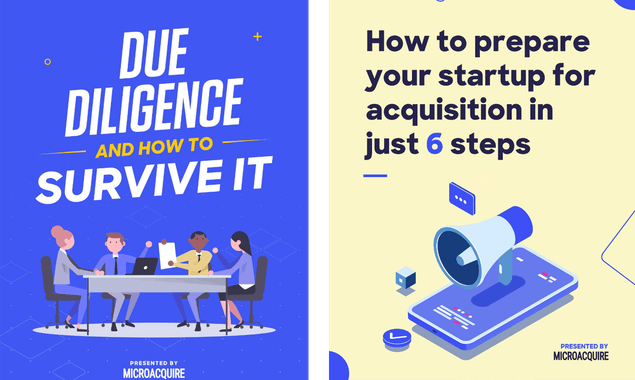 SaaS acquisition takes time, but you don't have to dread the process like it's a bad trip to the dentist. ("Uh, were we supposed to pull that one?")
This Collection of 10 SaaS Acquisition Books gives you all the information and insights you need to make the process a bit smoother, whether you're selling or buying.
The collection covers 10 different topics that are all vital to the process, and you're getting it for free!
Get free access to Collection of 10 SaaS Acquisition Books today!