Frill is a tool that allows you to gather customer feedback, integrate customer ideas into your roadmap, and make feature announcements.
Customer feedback is the lifeblood of your product (just like Taco Tuesdays are the lifeblood of your week), and Frill makes the whole process easier than ever.
With feature voting, you can empower customers to suggest features and vote on the ones that matter to them most.
Use feature voting to discover what your customers want (what they really, really want), and what they're willing to pay for, so you know what to build.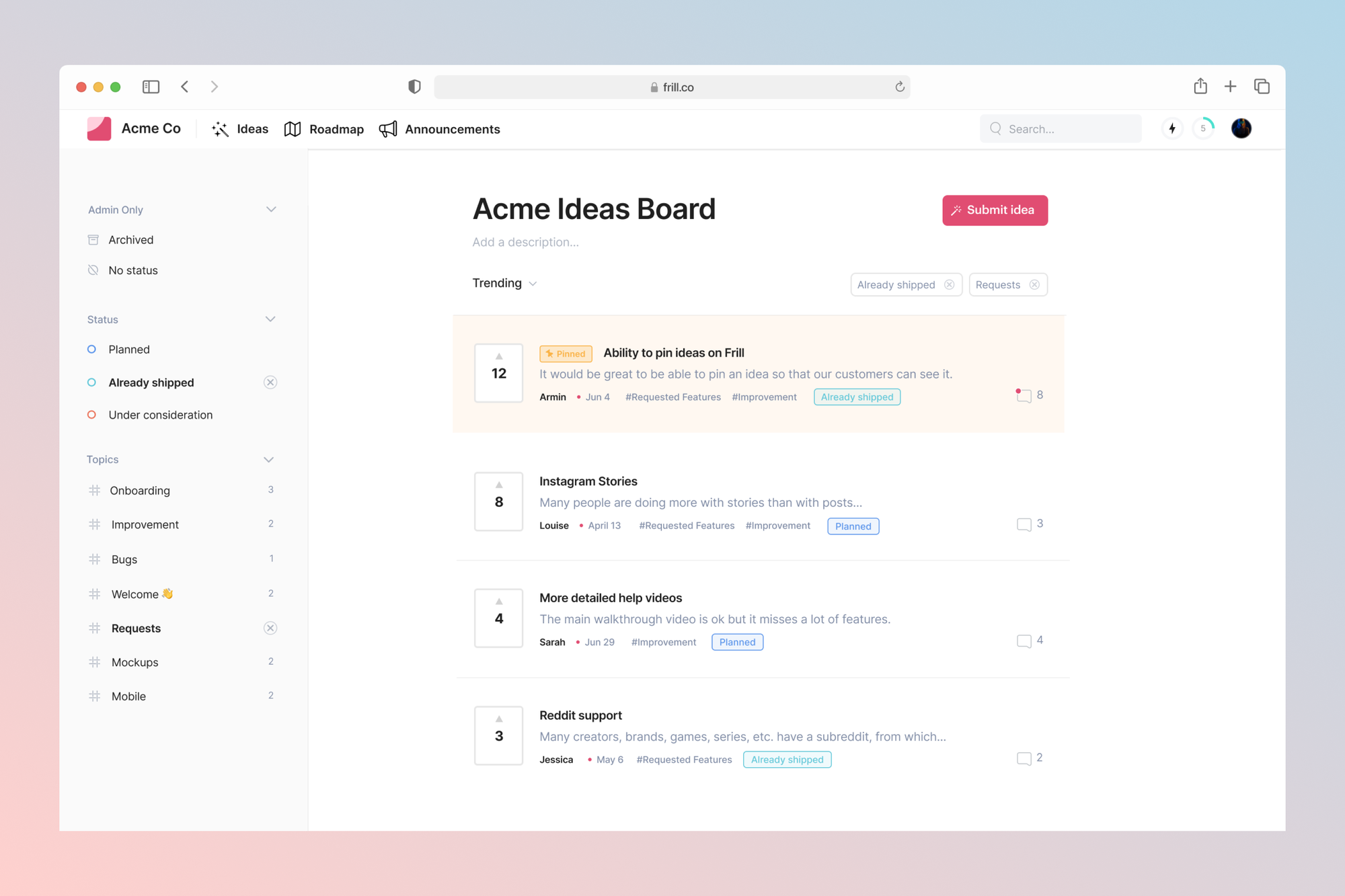 Gather customer feedback, allowing customers to vote and comment on their favorite ideas!
You may be thinking, "Do I really need to add another tool to the mix for the team?"
But with Frill's inline admin, you don't need to use a separate admin system—you manage your board in the same place customers use Frill.
So you can make it as easy as possible for your team to get feedback without them having to switch between software or learn other tools.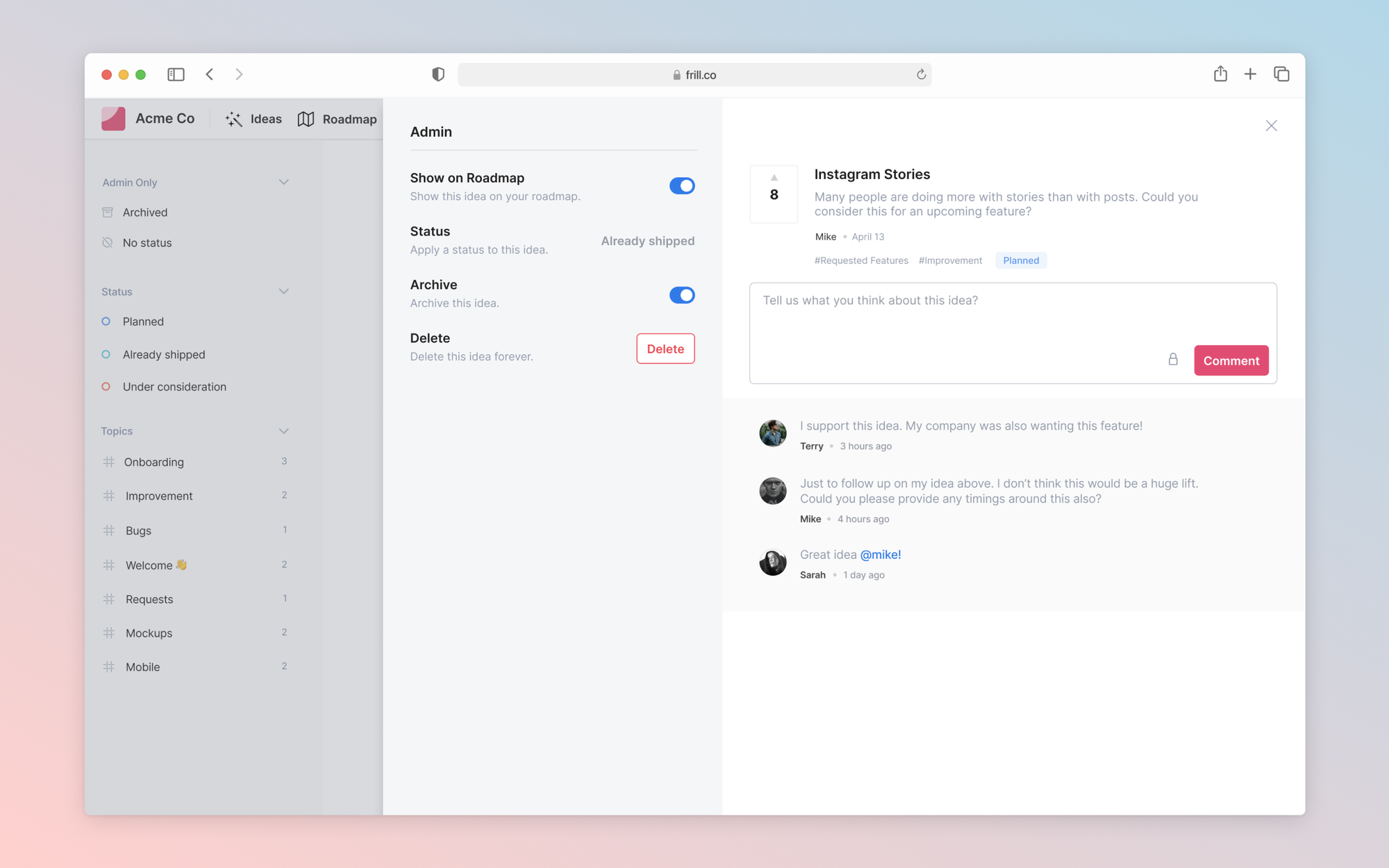 Frill's in-line admin system lets you manage your board in the same place your customers use Frill.
It's tough to get customers pumped up about new features and updates if they don't know what's happening.
But before you shell out the big bucks for that sky banner, use Frill's beautiful roadmap to get customers excited for what's coming next.
With a minimalist design, the roadmap makes it easy to integrate your customers' best ideas and show how these ideas fit into the bigger picture.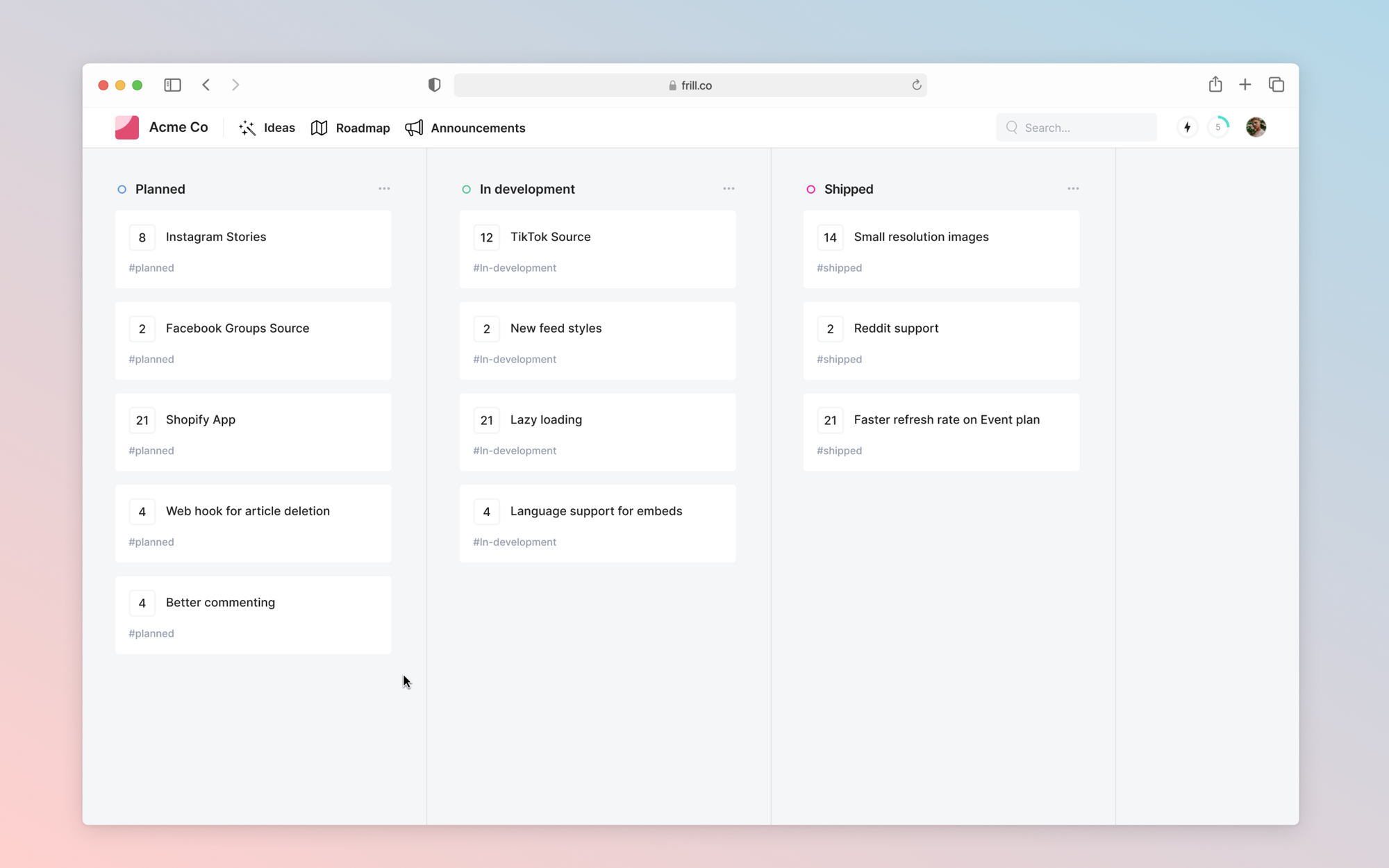 Show customers what you plan to launch with a stunning product roadmap.
Your team has created new features and updated others to make your product even better, so they deserve all the fame and glory (and maybe even a few t-shirts).
Keep customers informed with feature updates and announcements without them ever needing to leave the product.
Product announcements will appear in the announcements feed where customers can browse updates chronologically.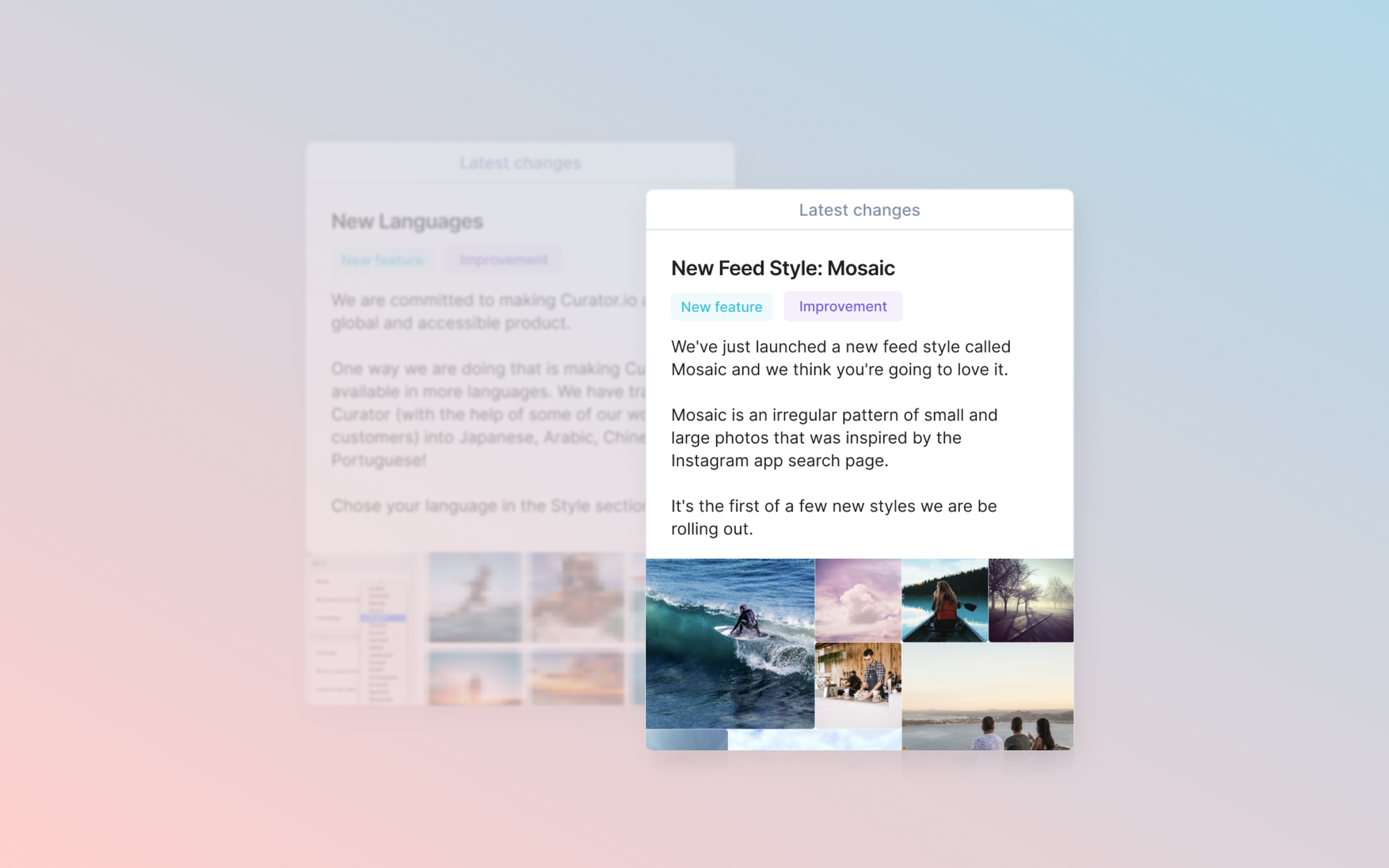 Keep customers up-to-date with changes and updates using the announcements feature!
Getting feedback from your customers doesn't have to be a messy, headache-inducing process, unlike deep cleaning your oven. ("Screw it, I'll just build fires from now on.")
Frill makes it simple to get customer feedback quickly, letting customers vote on the updates they want most and see what's coming up in the roadmap.
And you don't even have to leave the dashboard.
Get lifetime access to Frill today!