INBOX lets you easily create and send personalized marketing emails and newsletters for all your brands.
Your emails are about to get a big design boost with the drag-and-drop editor, INBOXBrush.
This user-friendly interface lets you quickly build newsletters without touching a line of code.
You'll have complete control over formatting with options to add images, buttons, menus, social media links, and more.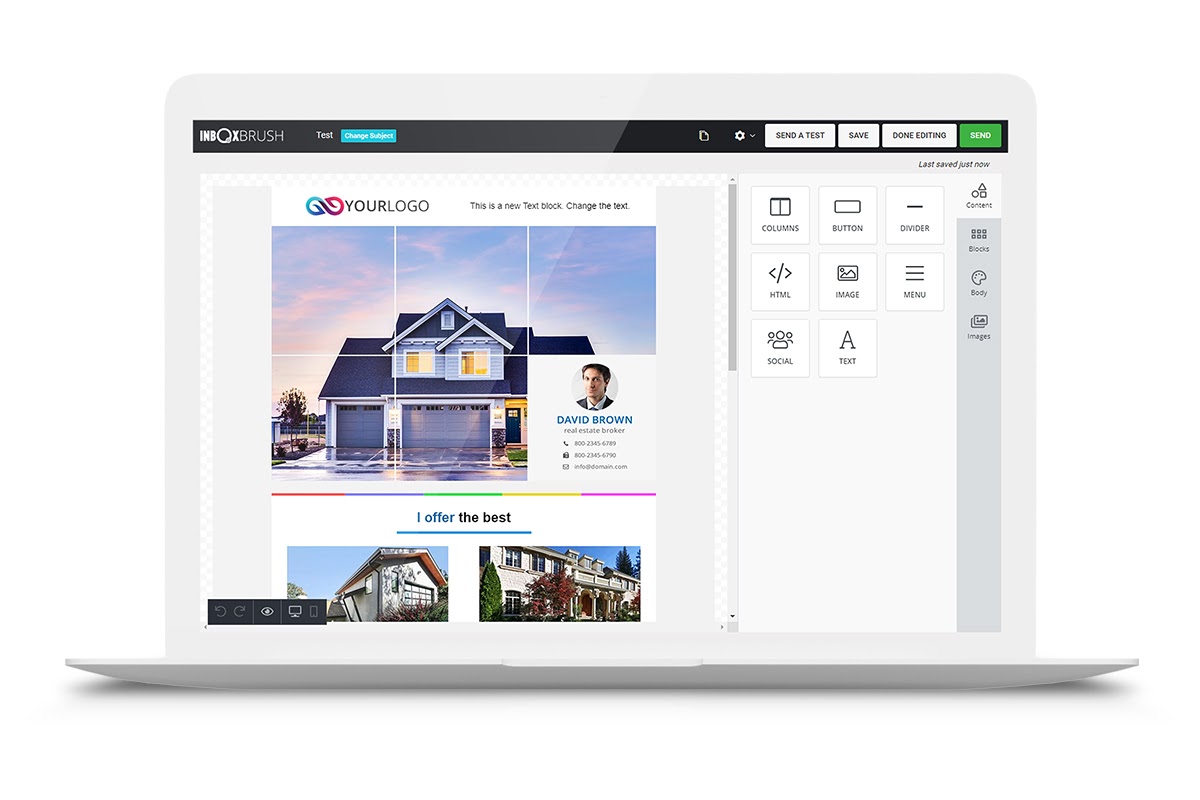 Design your newsletters in no time with a drag-and-drop email builder!
INBOX lets you manage multiple brands from a single account.
It doesn't matter if your accounts fall under different compliance laws like GDPR or CASL, either—they're all right at home at INBOX.
You can also manage your subscribers for any of your brands in the contacts section, all without changing accounts.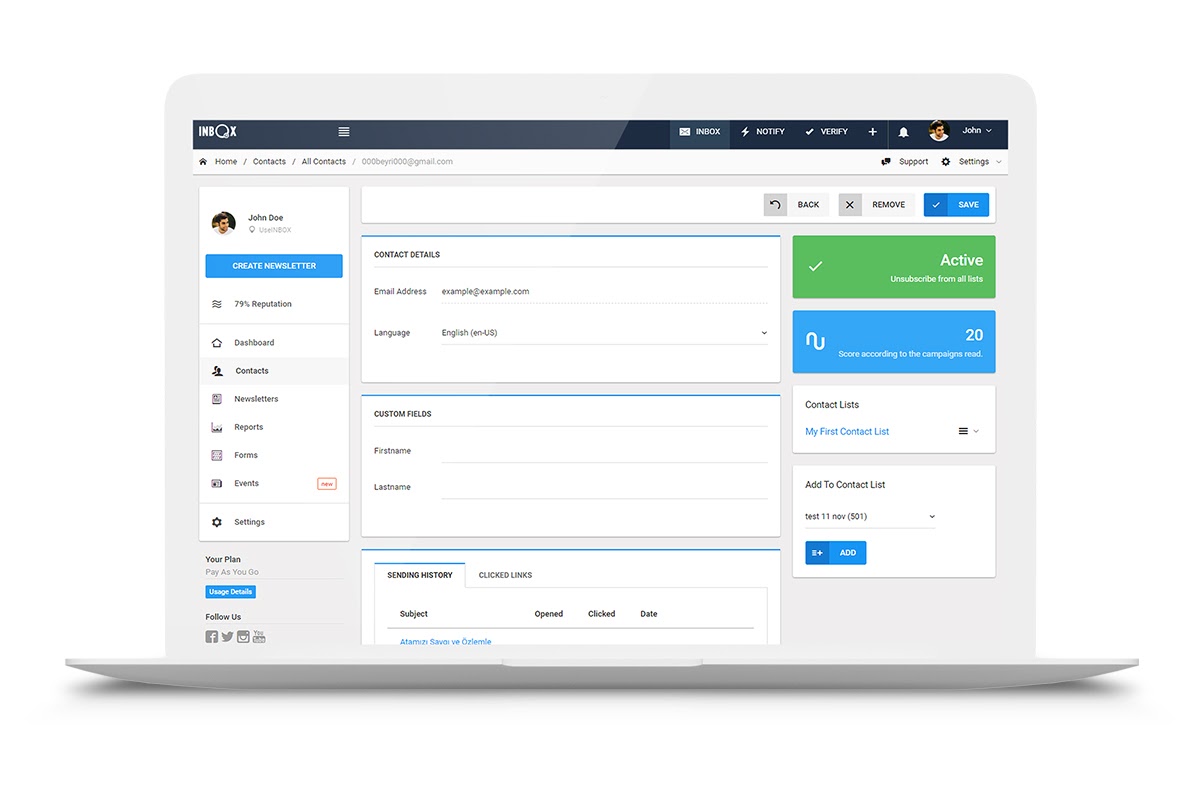 Manage all your brands, regardless of legislations compliances, from one platform!
The forms section of INBOX is a great way to boost your list of subscribers.
Customize sign-up forms with sleek landing pages for use on your website, social media, and even email signatures.
From there, you can use INBOX's smart segments feature to personalize all your communications with your new audience by adding a simple block to your template.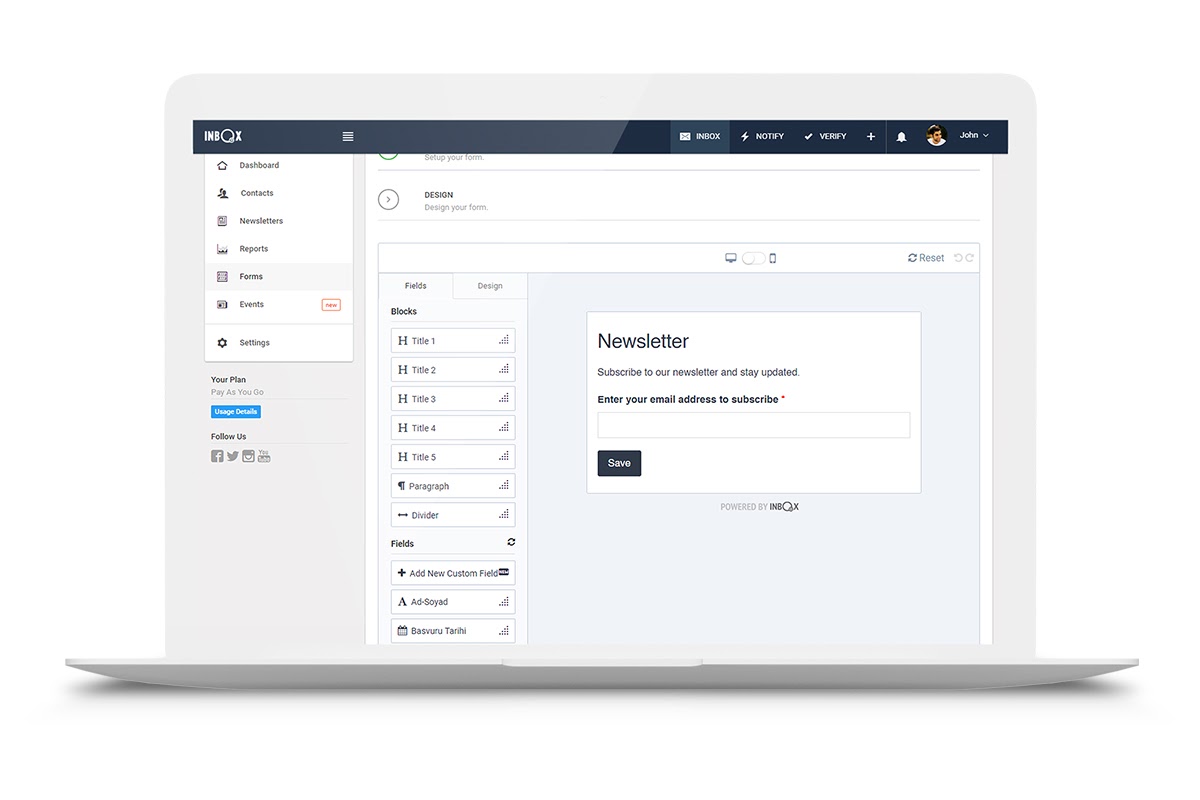 Create eye-catching sign-up forms to boost your subscriber lists!
INBOX will also keep you up to date with analytics.
Track your campaign results with handy statistics like emails opened, read, and reported as spam.
This information is stored across all of your previous campaigns, so you'll have detailed data on what's doing well and what you need to improve.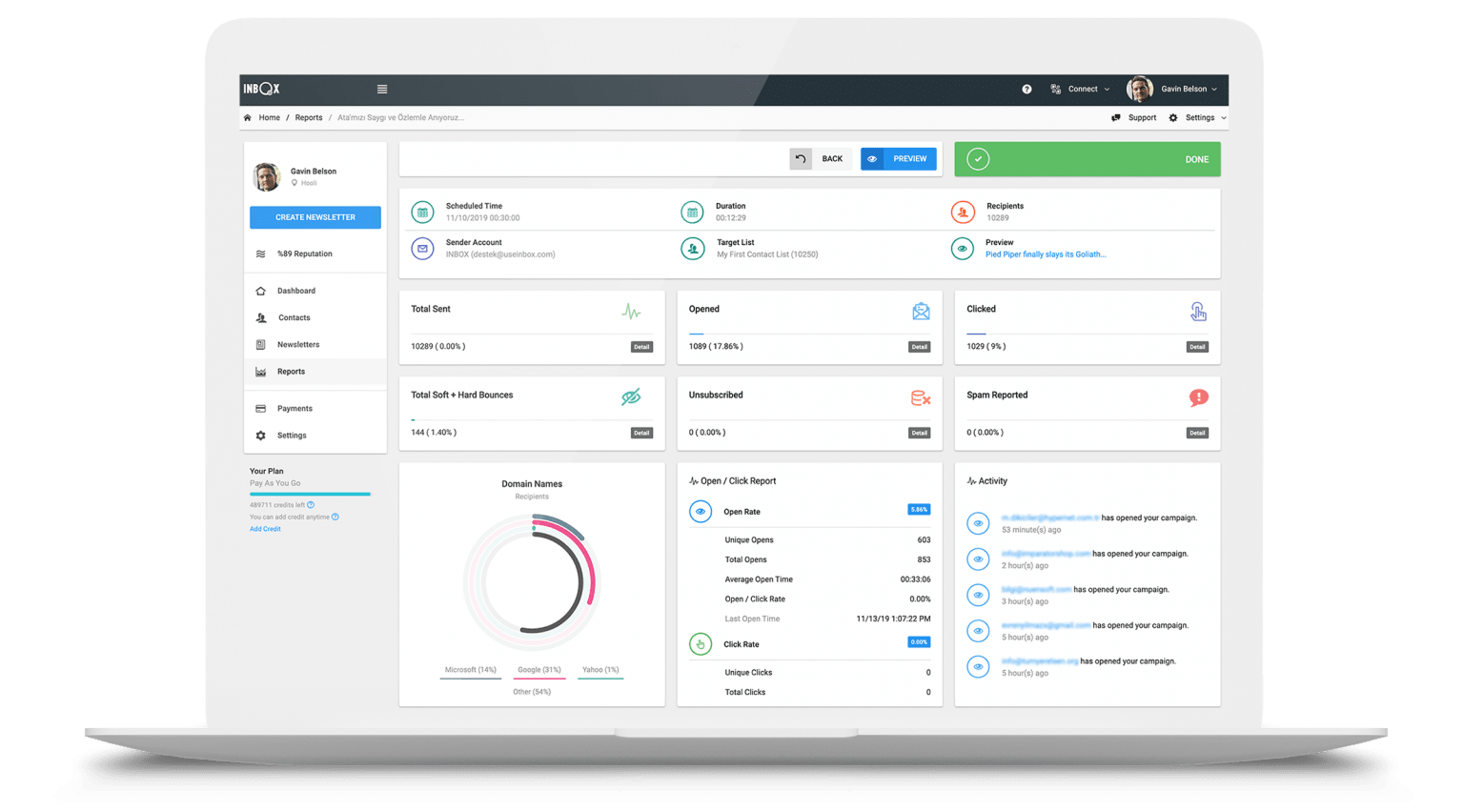 Quickly track your campaign results for exclusive insights on where you can improve!
Email marketing doesn't have to mean sacrificing quality for quantity. (But we'll take pure quantity when it comes to Oreos—even the off-brand ones are good).

INBOX takes all of your brands and houses them under one roof, letting you create and send great emails without the hassle.

So don't miss your chance to grab one INBOX to rule them all.

Get lifetime access to INBOX today!

P.S. Learn how to use INBOX like a pro by catching our training webinar replay here: Webinar Replay!