Mailcheck is an easy-to-use, fast, and efficient email validation tool with an API integration feature for on-the-go validation.
Mailcheck uses state-of-the-art algorithms to determine whether the email contact in your mailing list belongs to a real person.
By ensuring that your newsletters are only delivered to active email addresses, Mailcheck improves your conversion rate and optimizes your email marketing budget.
And if someone attempts to create an account on your website using a fake email, the built-in API integration will ban them from your database.
That means that unlike the horror of middle school, you'll never have to worry about fake friends again.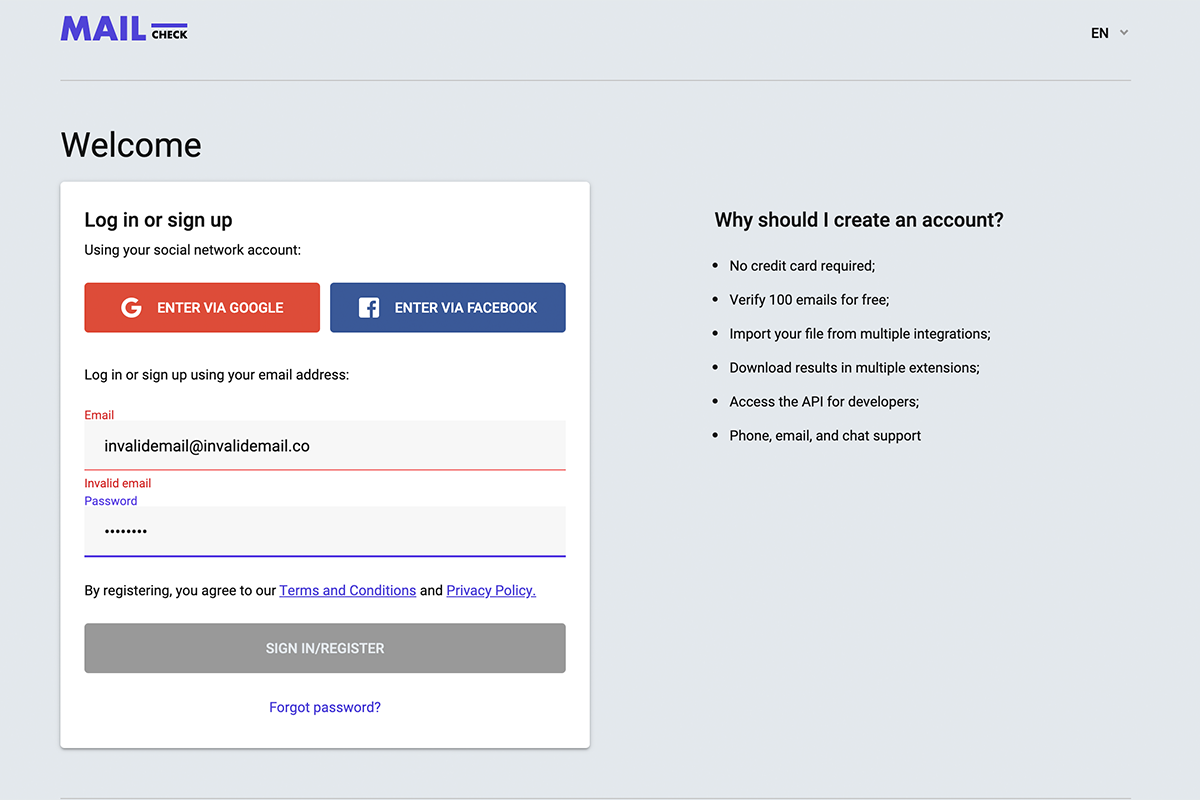 Thanks to Mailcheck's API, users with invalid emails, scammers, and bots can't enter your database.
Unlike other email validating services, Mailcheck surpasses standard SMTP checks with advanced validations that allow you to easily adjust the filtering process.
That's probably why other services have up to 30% error margin and Mailcheck has an error margin of less than 3%.
And if you thought that was doing the most, Mailcheck also gives every email address in your mailing list a validation score with insights into where every email address was used.
That way, you can quick filter out those emails that were used for a sus Reddit account.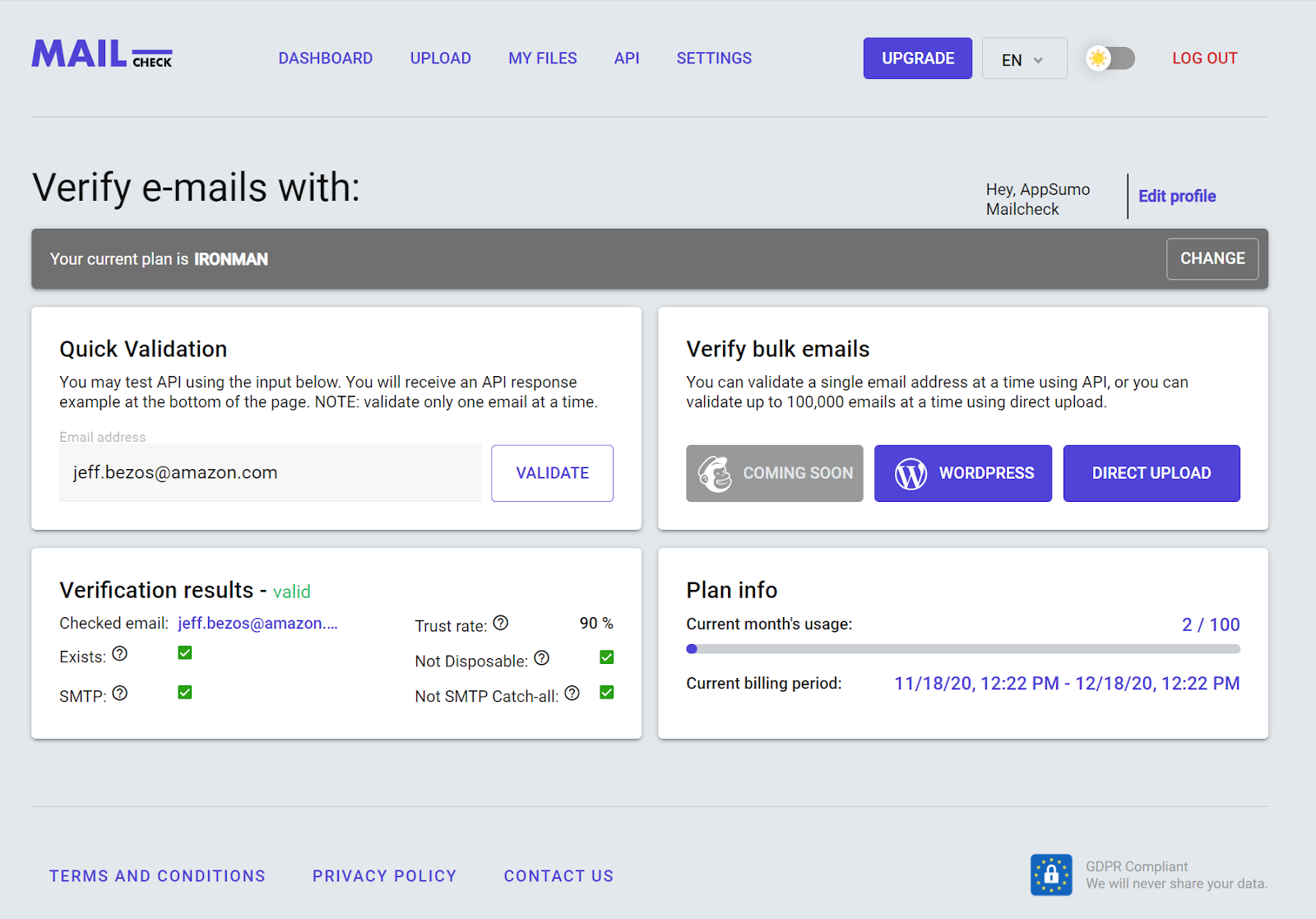 Using the Quick Validation bar, you can verify a single email address in a jiffy.
In addition to Quick Validation, Mailcheck also lets you perform a bulk validation of email addresses.
Just upload a data file in TSV or CSV format to Mailcheck.
Once the data is verified, Mailcheck lets you download the results with each email address' Trust Rate Score.
And speaking of trust, you can rest easy knowing that Mailcheck won't share your deets—all your user data will be stored safe and sound on Google Cloud.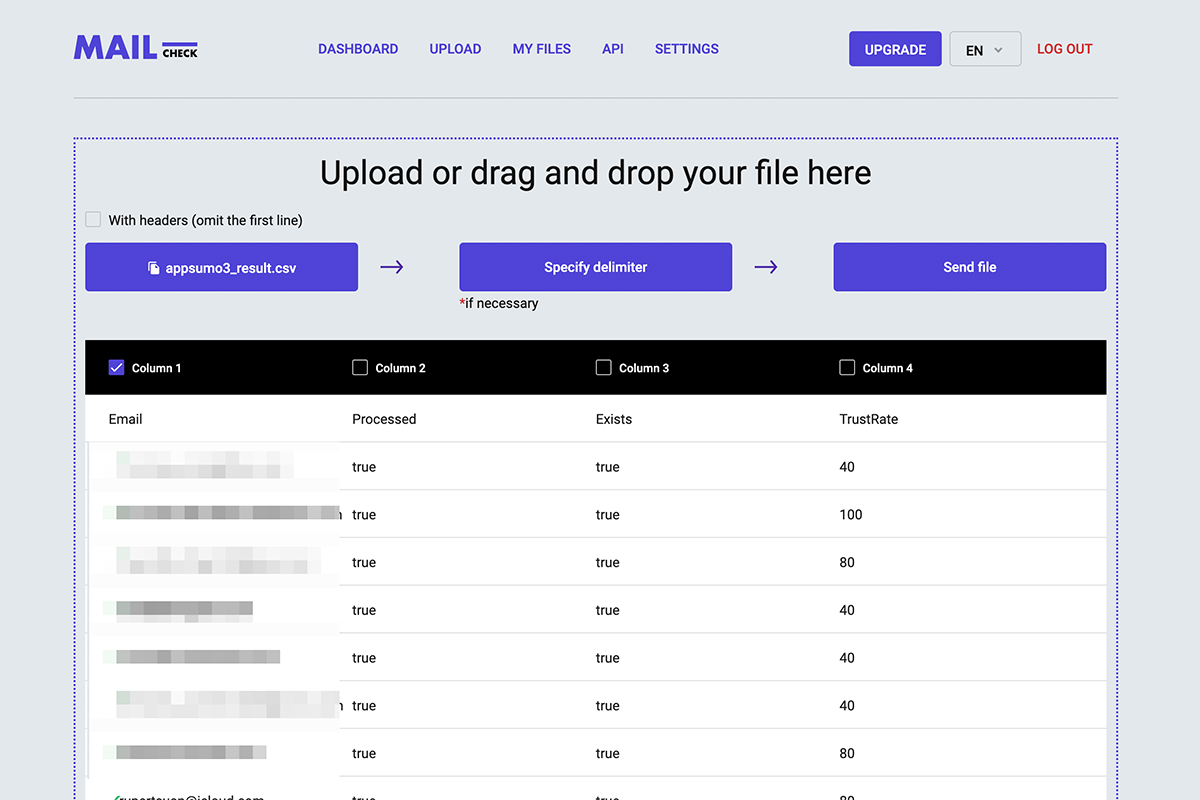 Bulk Validation lets you upload a data file of email addresses and gives every address a Trust Rate Score.
True or false? We've all looked at an Excel spreadsheet and felt like we were reading another language. (You win, Mom—I should've paid more attention in my statistics class.)
That's why Mailcheck breaks down the results in a way that's easy to read and understand.
You'll be able to download your results in a CSV file without fussy formatting or fancy coding.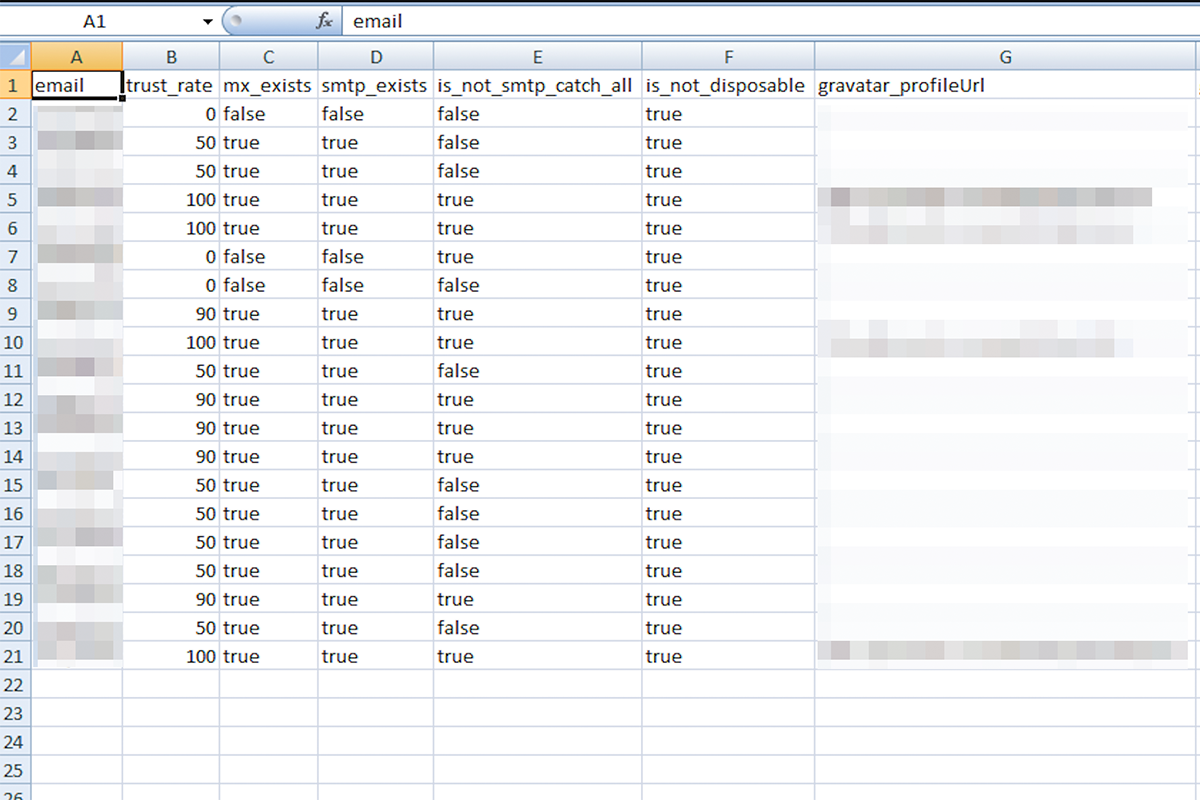 Mailcheck neatly exports your CSV results, so you don't have to sort through messy content.
In addition to the amazing email validation engine, Mailcheck also offers a unique set of tools that improve your email campaign targeting.
The opt-in form email validation feature comes in handy if your business is heavily dependent on high-quality leads.
And thanks to Mailcheck's API integration, your mailing list will be squeaky clean of spammers and bots.
That way, you'll only contact the folks who will actually open your email.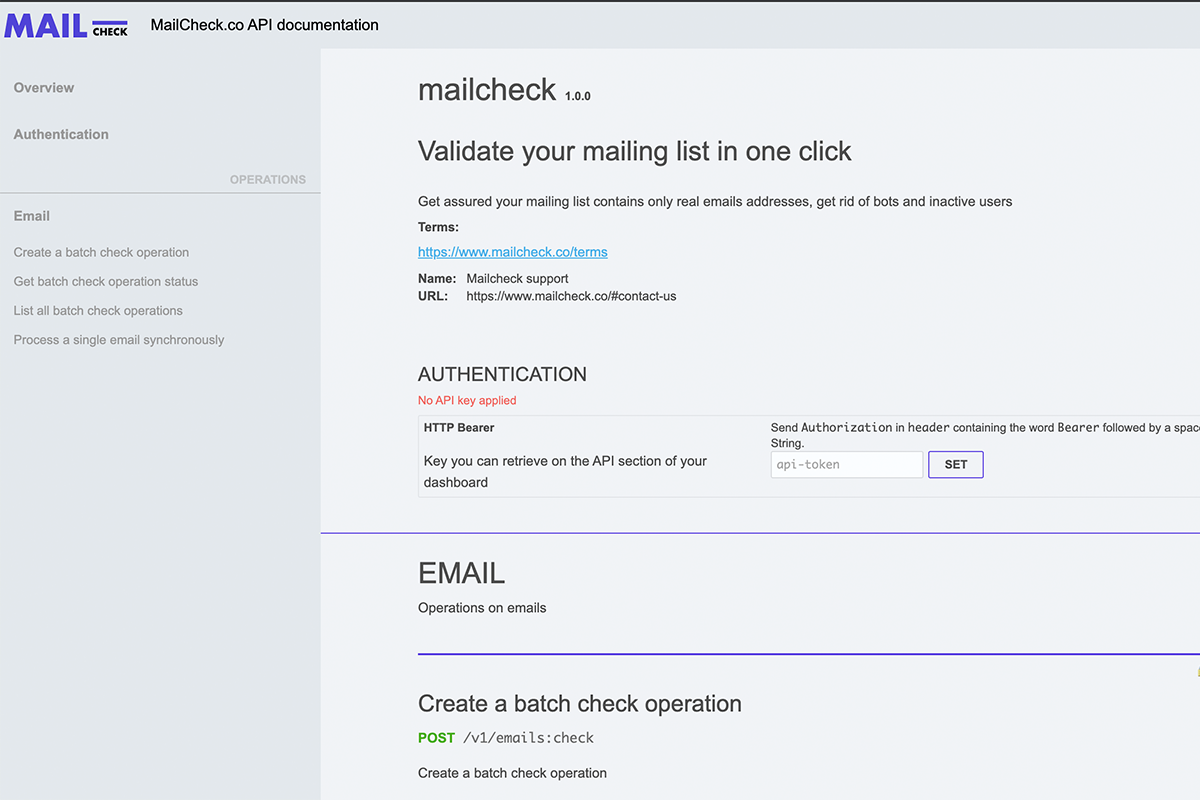 Mailcheck's API integration gives you all the power you need to improve your email campaign targeting.
The hardest part about an email campaign should be coming up with your content. The easiest part should be hitting "send."

Mailcheck helps you reach real users, so you can beat the spam traps and quit bouncing around your inbox.

Get lifetime access to Mailcheck today!

P.S. Learn how to use Mailcheck like a pro by catching our training webinar replay here: Webinar Replay!