Marquiz lets you build an online quiz in just 15 minutes to capture qualified leads and recommend the right products or services.
Quizzes don't have to be about Harry Potter characters to capture your audience's attention and actually be useful. (Though, we all have a weakness for reaffirming our Hogwarts houses.)
With Marquiz, you can choose from 11 different types of quiz questions that help your audience understand their needs.
Use text answers, images, options, number ranges, emojis, and more to learn more about your audience while they learn more about themselves.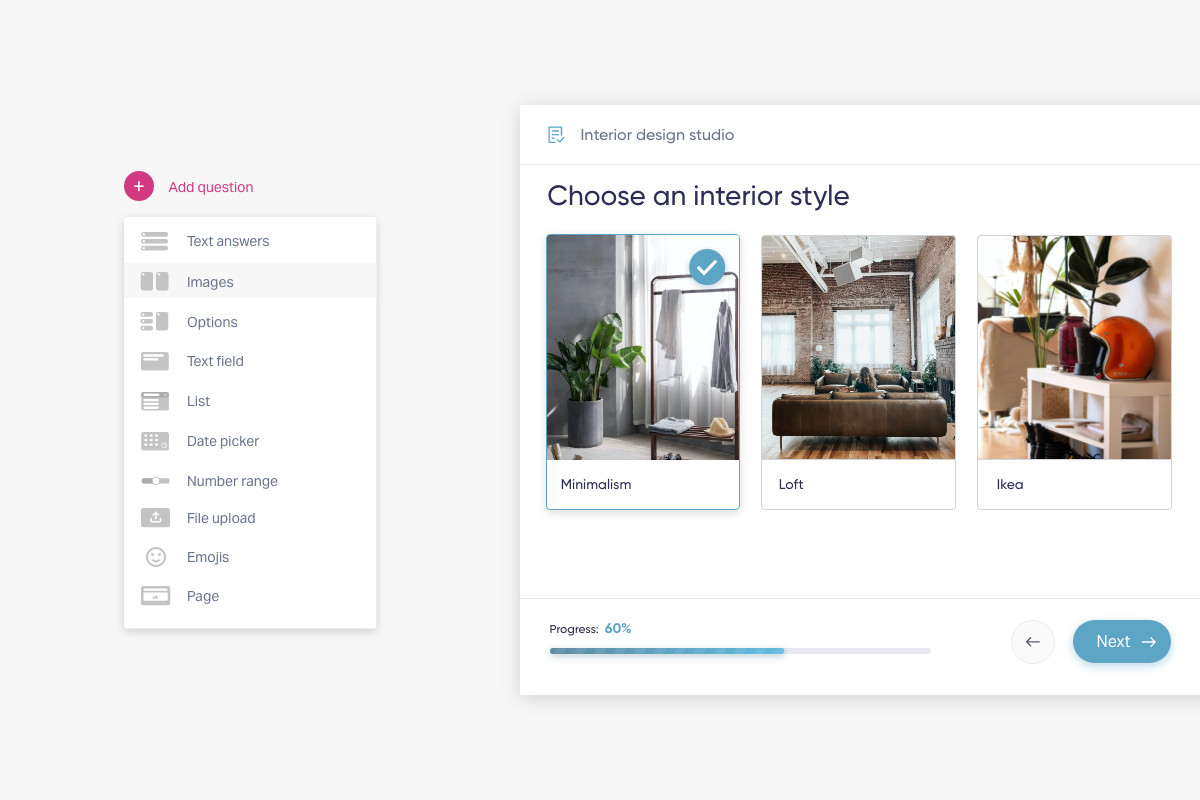 Choose from 11 different types of questions to create a quiz that helps your audience determine their needs.
Relevance is the key to effective marketing, and Marquiz gives you the tools to ensure your quiz adapts to visitor's answers.
Use logic branching to ask relevant questions based on the user's previous responses, so you'll serve quiz questions that actually make sense to each person.
Beginning with the second question, you'll have the option to show certain questions only if a specific criterion is met.
For instance, Question 2 might only appear to someone who answered "yes" on Question 1. (e.g., "Are you a human?")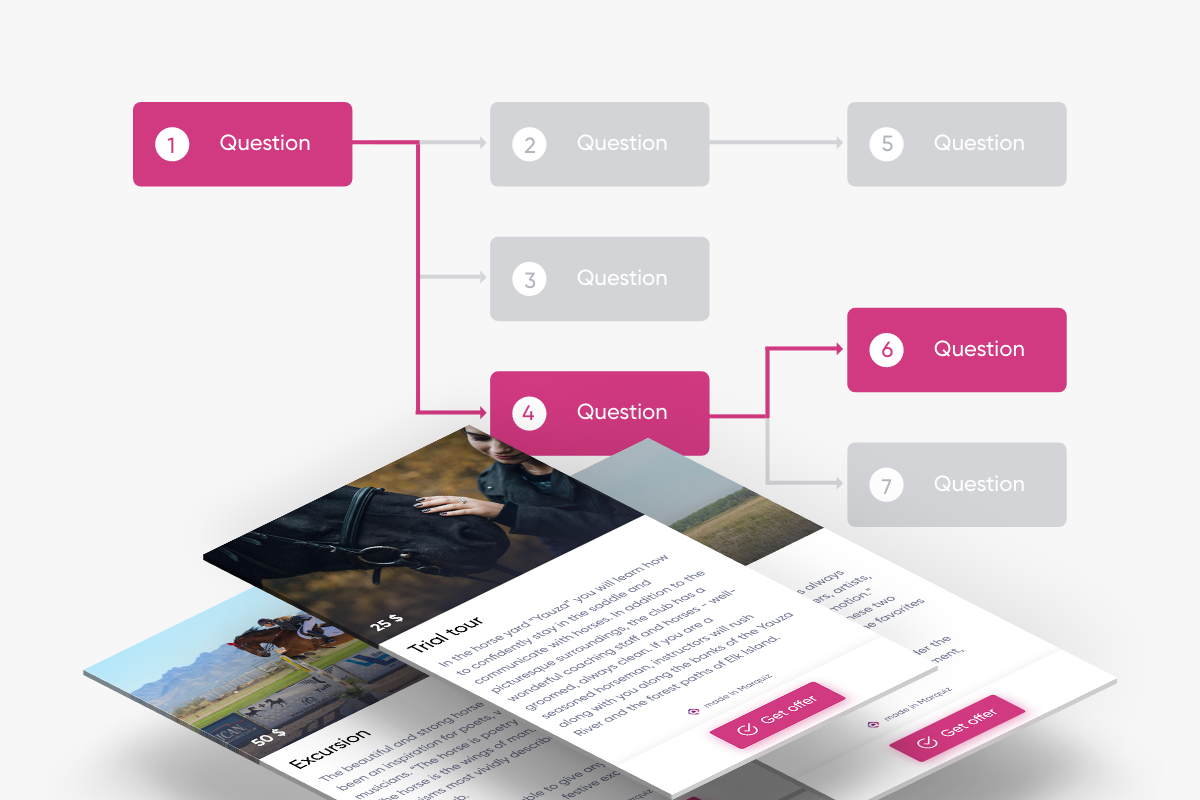 Set logic branching criteria to jump to specific questions based on previous answers.
Remember the good ol' days when the doctor gave you a lollipop simply for not screaming? That's the power of incentives! (Not to be confused with "bribes.")
To boost quiz completion rates, you can use conversion triggers to add some rewards for those who finish.
Motivate users to take your quiz by adding ascending and descending discounts, free downloads, and other bonuses that are made available at the very end.
Then, activate a two-step contact form to capture their contact details before you send the incentive.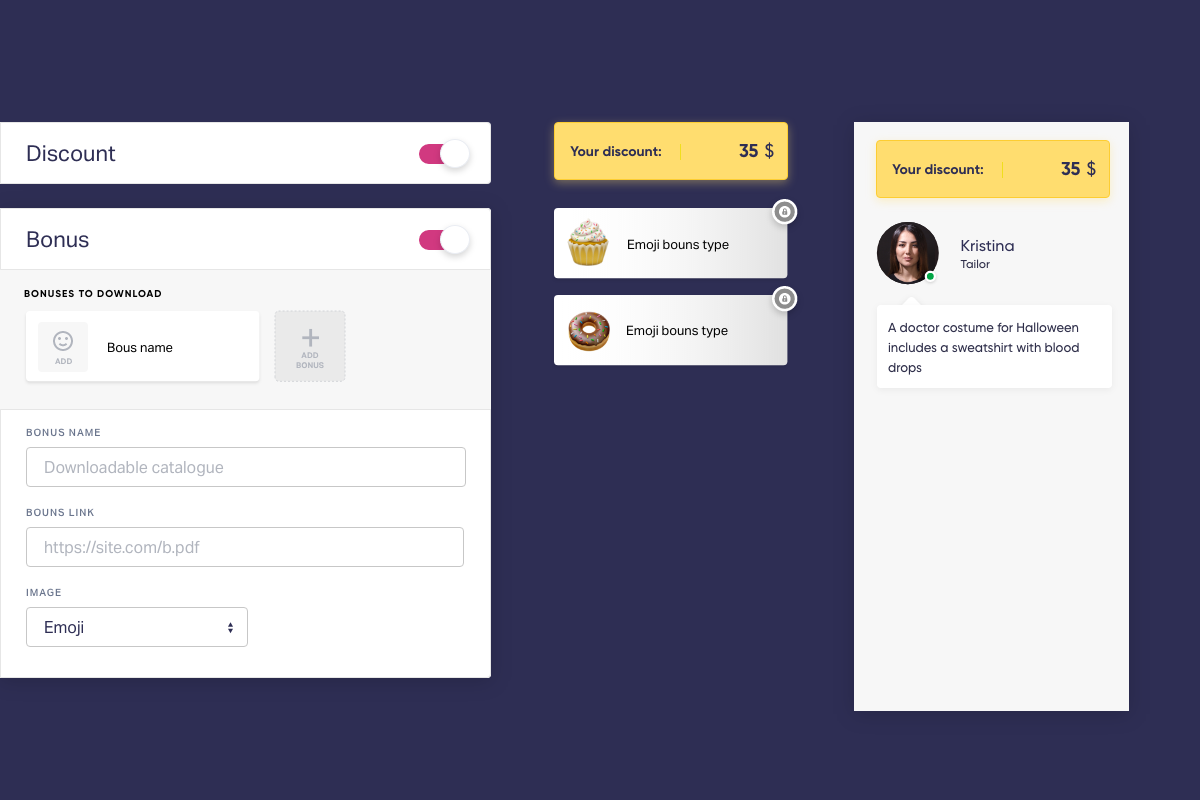 Incentivize users by adding discounts, free downloads, and other bonuses to the quiz.
The magic of quizzes is not in the questions, but the results! And Marquiz makes it easy to deliver custom results with offers tailored to user responses.
Assign a score to each answer so respondents receive results based on their score range.
You can deliver the quiz results before the contact form or after—your choice.
Plus, recommend products, add different call-to-action buttons, link to unique content, or even directly link to a product, depending on the user's quiz result!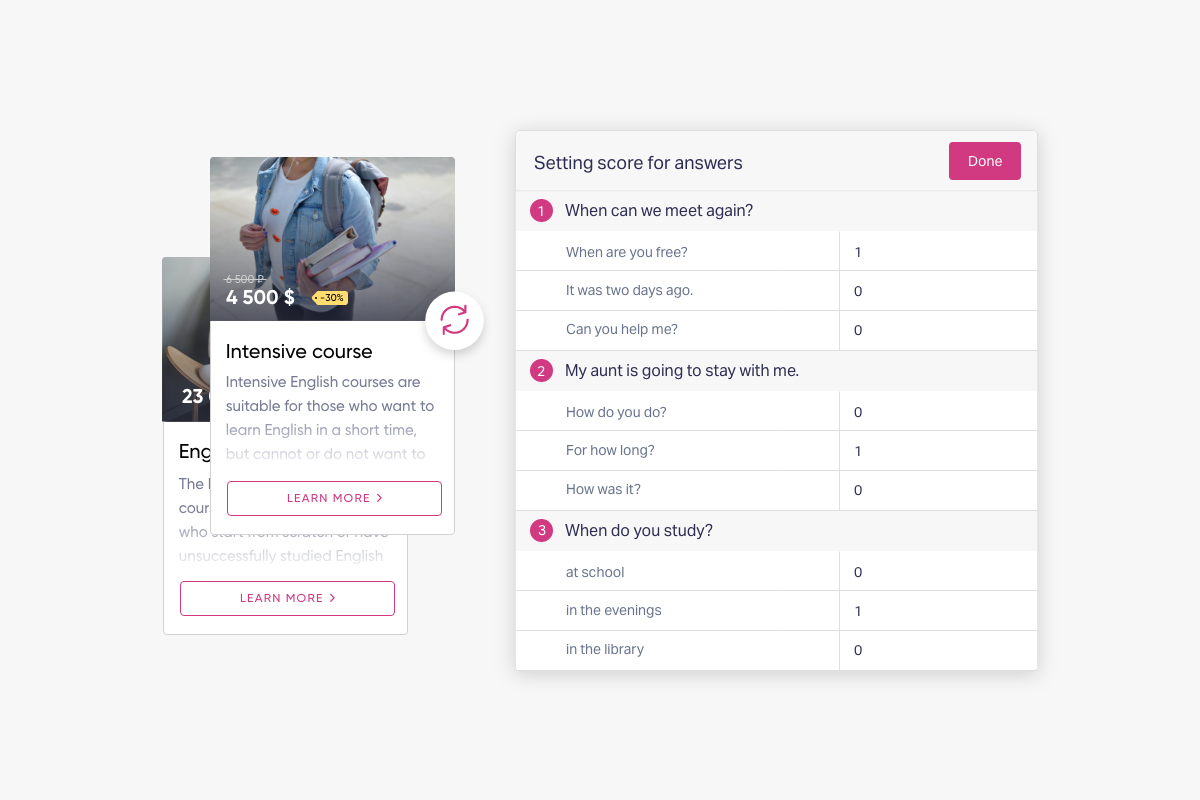 Assign scores to each answer and deliver personalized results to respondents based on their score range.
With tons of customization options, you can create a unique quiz that matches your brand's style.
Customize your quiz in the quiz editor with ready-made templates and themes built for various niches, from legal services to children's clothing.
Once the quiz looks good, you can install it on your site or create a simple landing page on Marquiz that links to your own domain.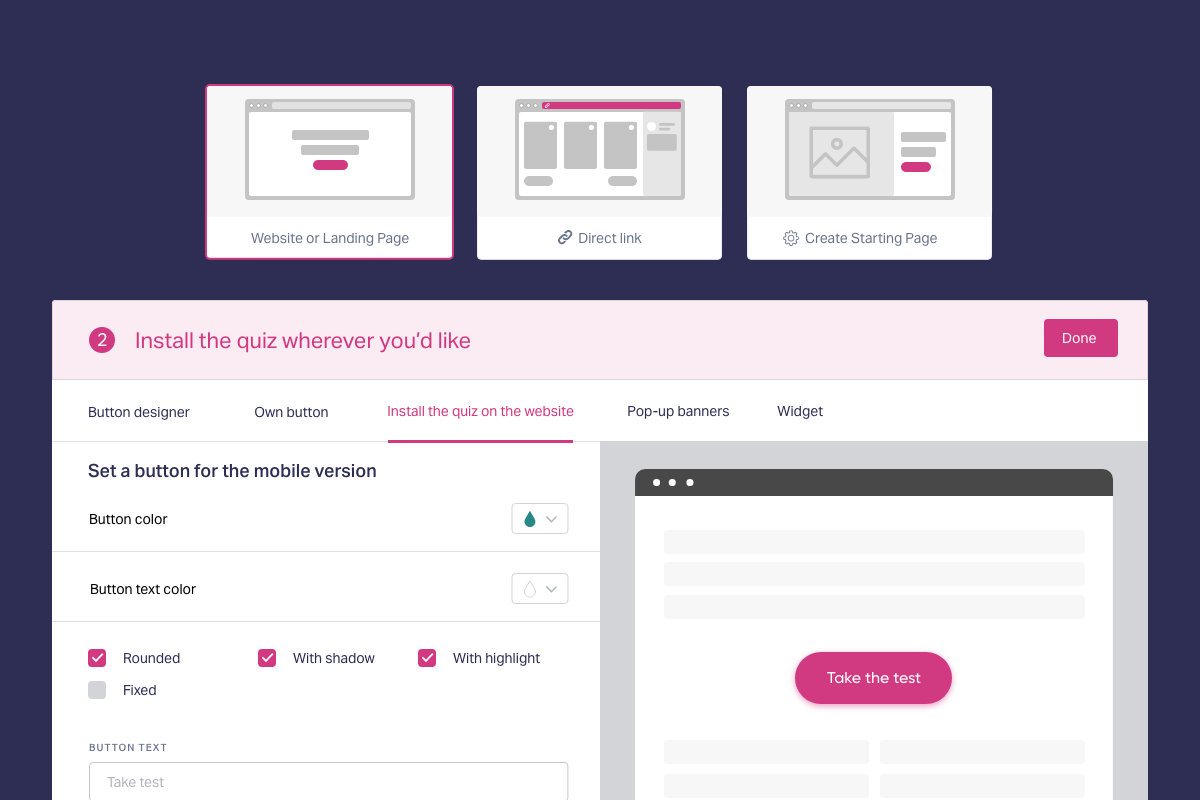 Install your quiz directly on your site, provide a direct link, or create a landing page right on Marquiz with your own domain.
If BuzzFeed has taught us anything, it's that everyone loves a good quiz. (Especially if that quiz tells you what type of bread you are. #pumpernickel4life)

Marquiz offers custom online quizzes with personalized results, so you can bring in more qualified leads and the right customers.

So get the business results you want.

Get lifetime access to Marquiz today!

P.S. Learn how to use Marquiz like a pro by catching our training webinar replay here: Webinar Replay!

NEW: No codes, no stacking—just choose the plan that's right for you!