Adobe Photoshop Elements 2019 - Intro Course
Lifetime Deal
Mastering Photoshop Elements is as easy as 1, 2, free
Adobe Photoshop Elements 2019 - Intro Course
Mastering Photoshop Elements is as easy as 1, 2, free
Get lifetime access. Just download and save within 60 days.
You've graduated from the Academy of Microsoft Paint—now it's time to take the next step.
Photoshop Elements opens up a world of image-editing possibilities, letting you create stunning digital photos for all your business needs.
But just like you can't jump into the last season of Arrested Development and know that "there's always money in the banana stand," you can't start using this powerful tool without first understanding the basics.
Luckily, the Photoshop Elements 2019 Online Introduction Course by Stream Skill has you covered.
Learn the basics of Photoshop Elements 2019 with over five hours of video material
Gain an understanding of essential image-editing features, like using the Organizer, Albums, and editing in Quick Mode
Practice makes perfect and Stream Skill provides exercise files so you can follow along
At-a-glance
Overview
Photoshop Elements 2019 Online Introduction Course is designed to help you learn Photoshop Elements so you can create stunning digital photos.
Photoshop Elements is the minimalist partner to Photoshop that delivers the same powerful picture-editing capabilities without breaking your budget.
This introductory course steers you through the curves of Photoshop Elements with over 5 hours of video material designed to be both comprehensive and easy to understand.
You'll gain valuable editing knowledge and transform your marketing materials into works of art.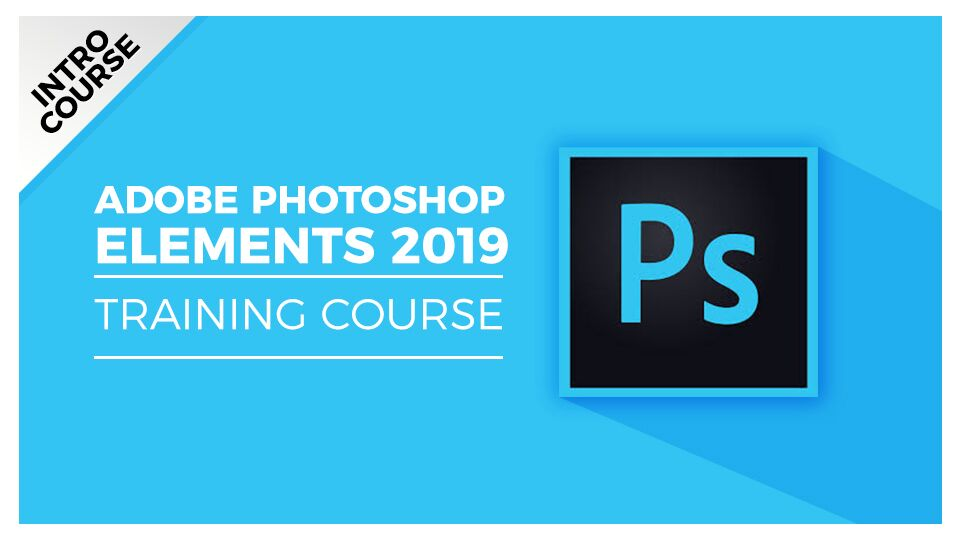 Why hire external designers when you can be your own image wiz?
Don't delete your imperfect photos just yet!
By the end of this course, you'll be able to seamlessly navigate the Photoshop Elements Interface; use Albums, Tags and Auto Curate; remove red-eye from photos with Quick Edit; change backgrounds; and retouch images.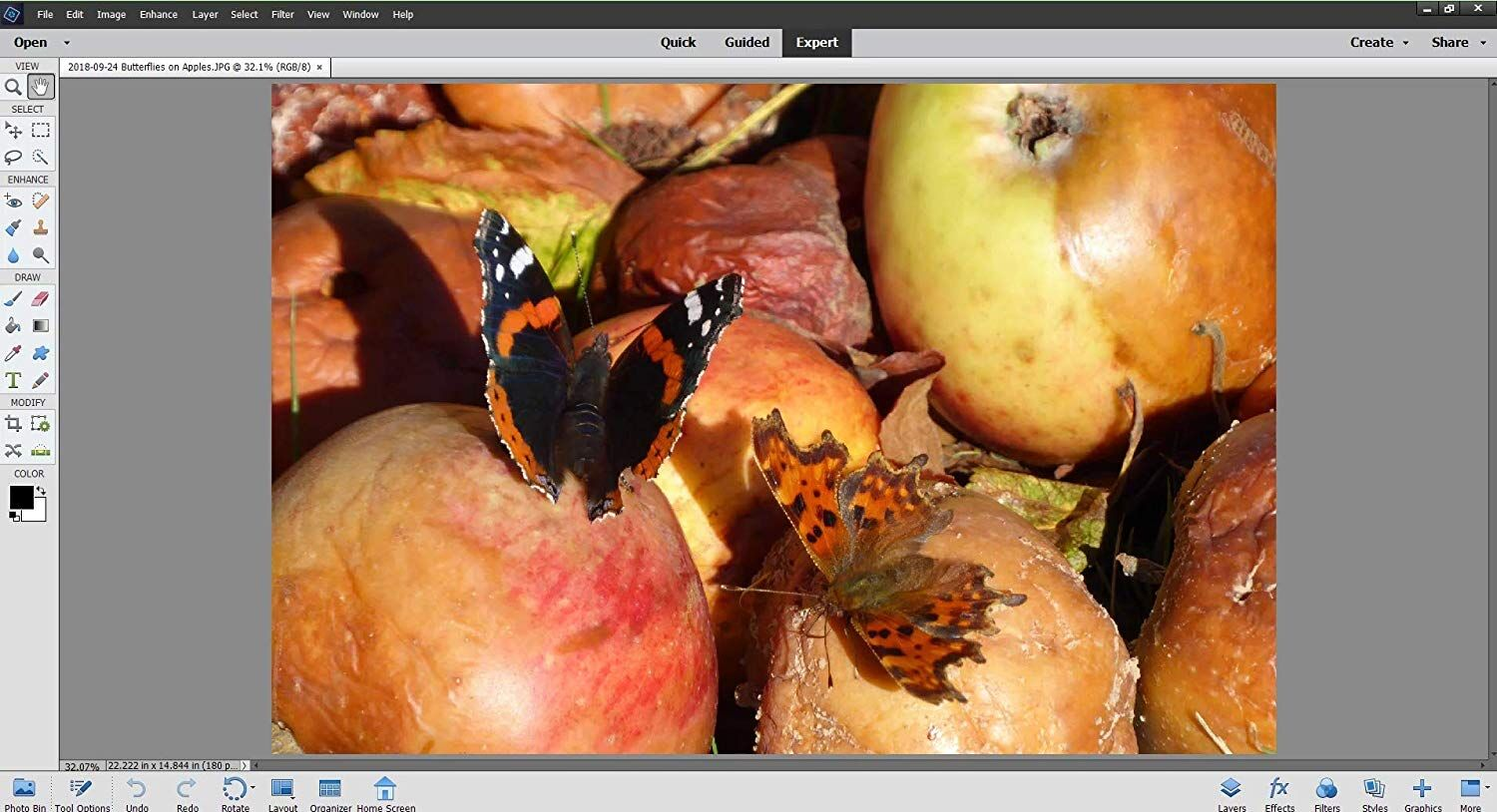 Stream Skill isn't even close to done.
Within these 40 videos, you'll also learn to render images the right size and shape for your needs; import, store, and organize your pictures; apply both basic and advanced techniques to enhance your images; and tons more!
It's super easy to get started—just click on the module you want and play your video.
But the path to understanding Photoshop Elements shouldn't be a passive one.
That's why Stream Skill boosts the learning experience with exercise files for you to follow along.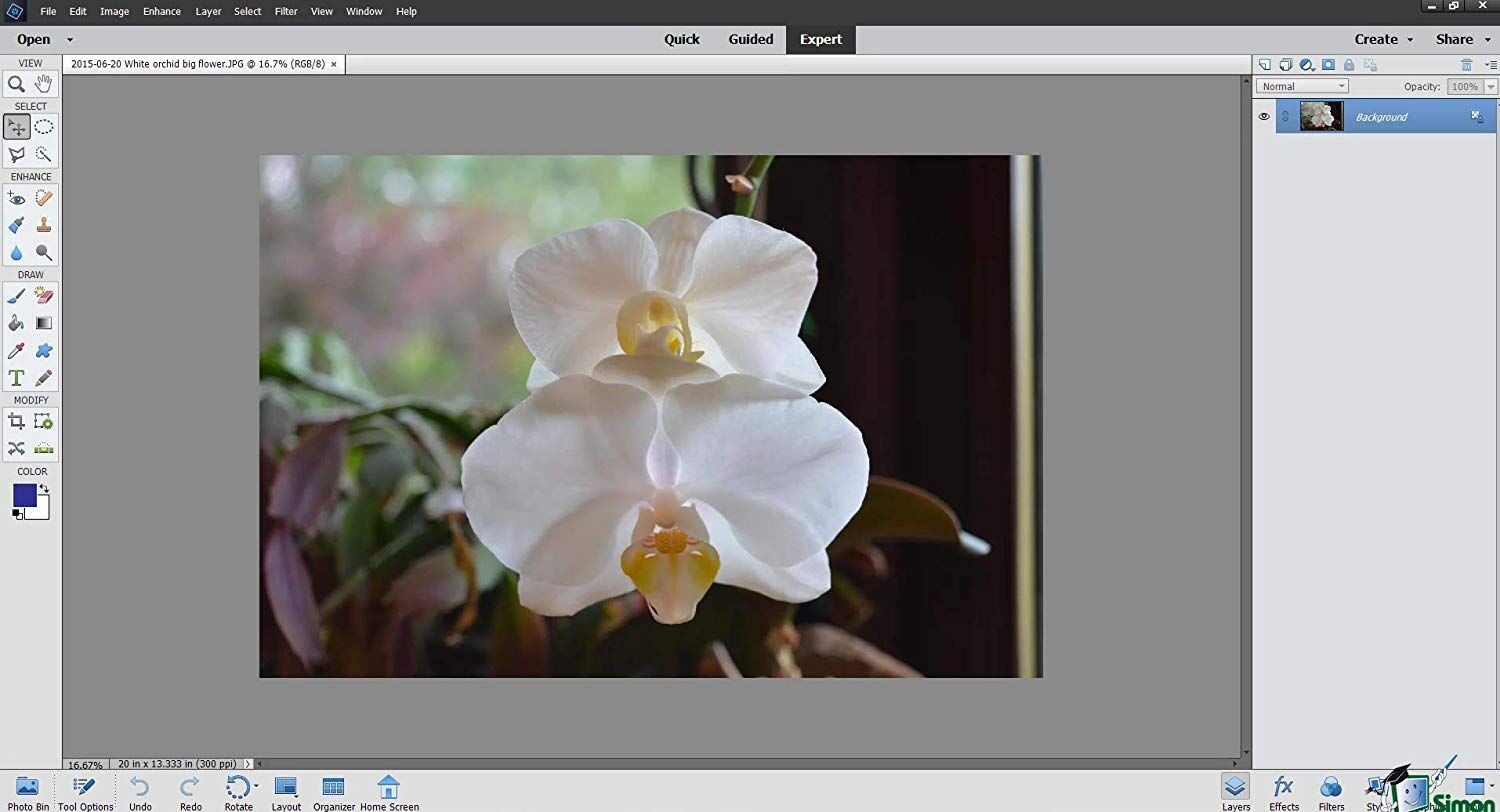 Once you're done, the course offers a certificate of completion—perfect for jazzing up the Skills section of the ol' resume (because "Eating an entire pizza in one sitting" isn't always relevant).
Oh, and this course is iPhone, iPad, and Android device-friendly, so you can learn on the go!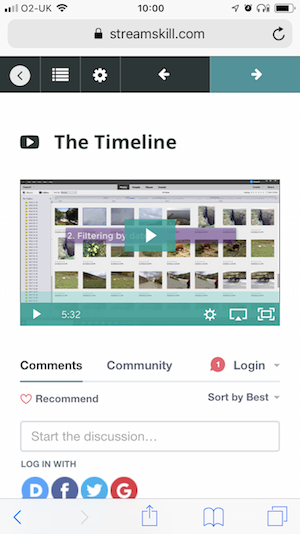 When you're learning an entirely new program, you're bound to get lost if you don't know where to begin.
That's why nearly half a million students in over 180 different countries use courses from Stream Skill to decode complicated software.
While free web resources can be nice, they deliver scattered tidbits of knowledge for random functions, so your skills are all over the place.
The Photoshop Elements 2019 Online Introduction Course ensures a linear journey toward mastering this amazing tool—no glazing, no skimming, just a deep understanding of the software.

Picture this: it's crunch time and you're still waiting on a response from your designer.
The old you would have panicked.
But the new you is cool as a cucumber thanks to your newfound image-editing skillz.
Get your learn on with the Photoshop Elements 2019 Online Introduction Course today!
Related Blog Posts:
Adobe Photoshop Elements 2019 - Intro Course
Mastering Photoshop Elements is as easy as 1, 2, free
Get lifetime access. Just download and save within 60 days.
Stream Skill's Adobe Photoshop Elements 2019 Introduction Course

Lifetime Access to the full course

You must redeem your code(s) by November 1, 2019

5+ Hours of Training

Over 40 Tutorial Videos

Latest Version of Photoshop Elements Covered

Includes resizing images, changing backgrounds, and removing red eye

This deal is not stackable
Sign Up
All our deals are time-sensitive! Make sure you don't miss any of our awesome limited-time offers.