Qiwio is a video marketing automation platform that uses interactive video elements like questions, CTA buttons, and forms for better engagement and conversions.
Qiwio turns all that time and money you spend on videos into leads and sales. (Now to apply the same strategy to collecting Funko Pops…)
You'll be able to make your videos more interactive with call-to-action buttons, video forms, and questions.
Use CTA buttons to guide the viewer to the next step in your funnel, whether that involves downloading a freebie, scheduling a chat, or buying a specific product.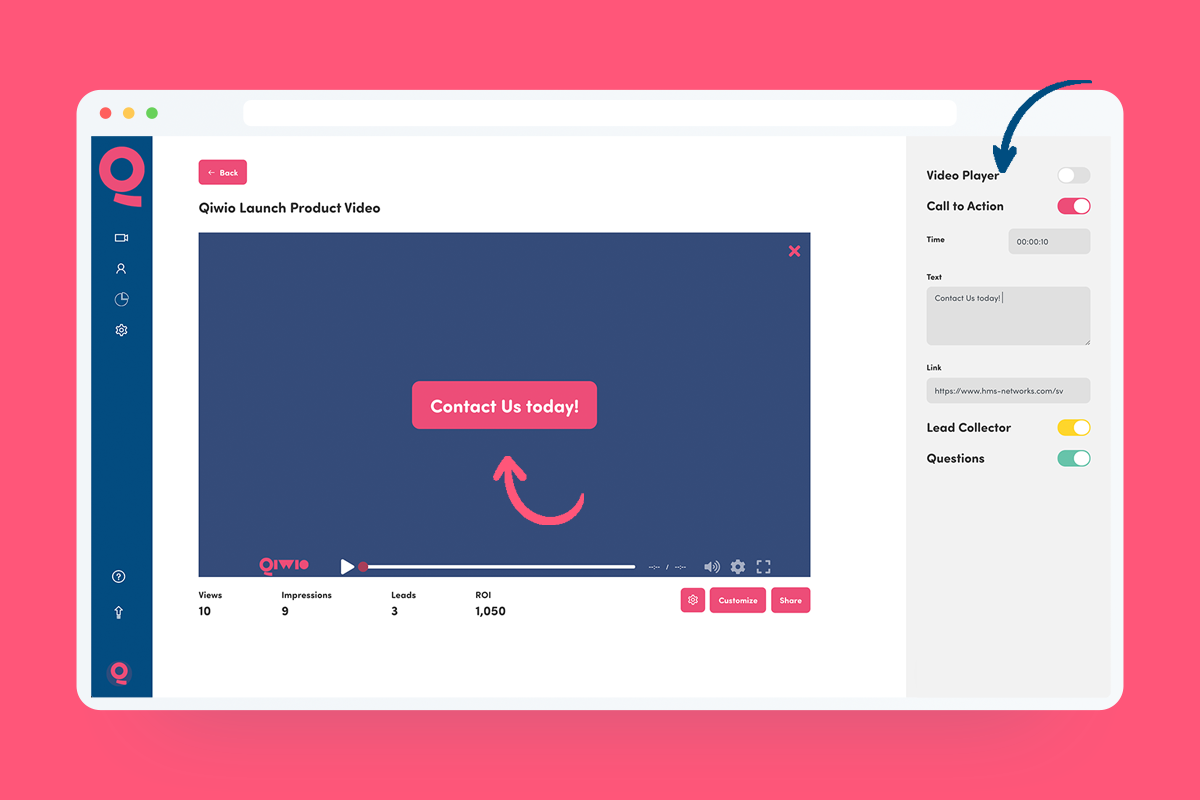 Add CTA buttons to your videos to direct viewers to the right place, exactly when they are most likely to buy!
Now you can use video funnels to create interactive content with ease, giving the viewer a truly unique and relevant experience.
Make sure people don't switch tabs (or fall asleep) by asking them questions along the way.
You can also make the content more relevant by delivering specific video content based on their answers.
Want the viewer to join your email list or sign up for a webinar? Just use the video form to capture lead information before they leave the page.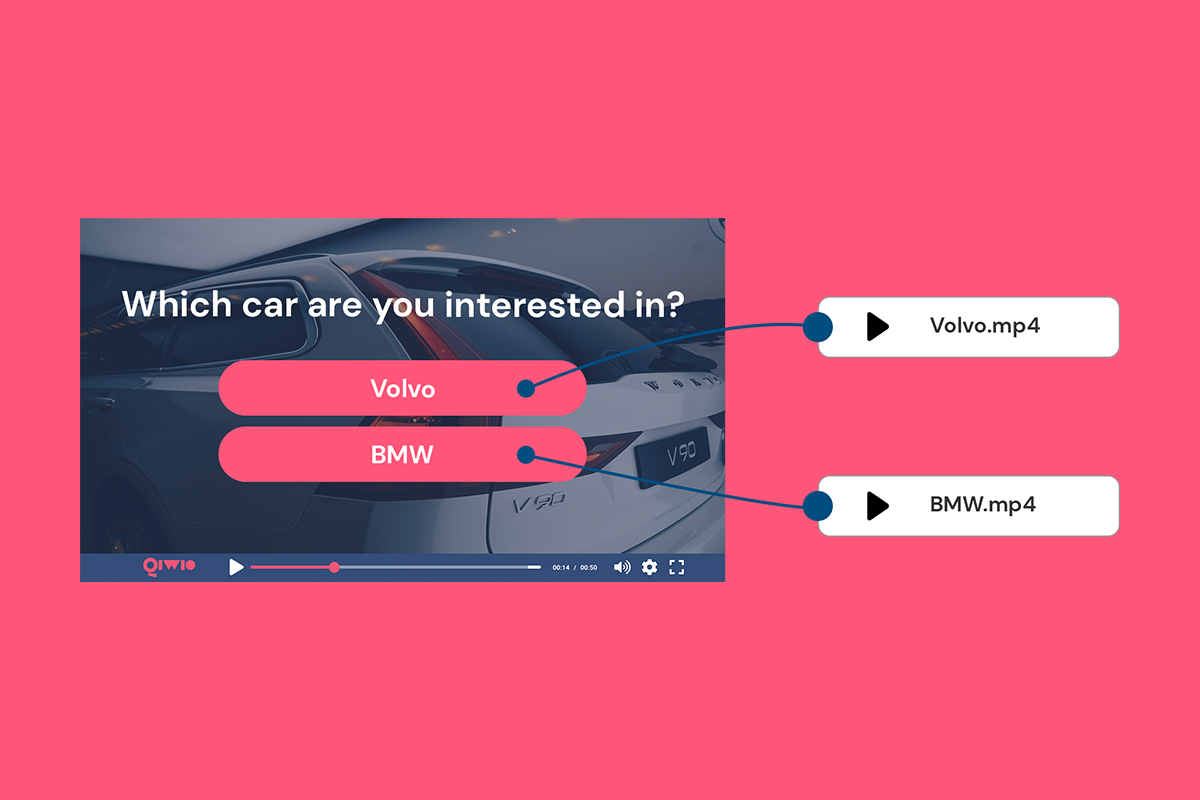 Use video funnels to deliver specific and relevant video content to viewers based on their answers to questions.
Once you've added all the video engagement elements you want, you can distribute the video right from the Qiwio dashboard.
With just two clicks, you can embed your videos on your website or share on social media to get them in front of your fans and followers.
You'll also be able to share a fully brandable link to the video within email or messenger apps to get more eyes on your content.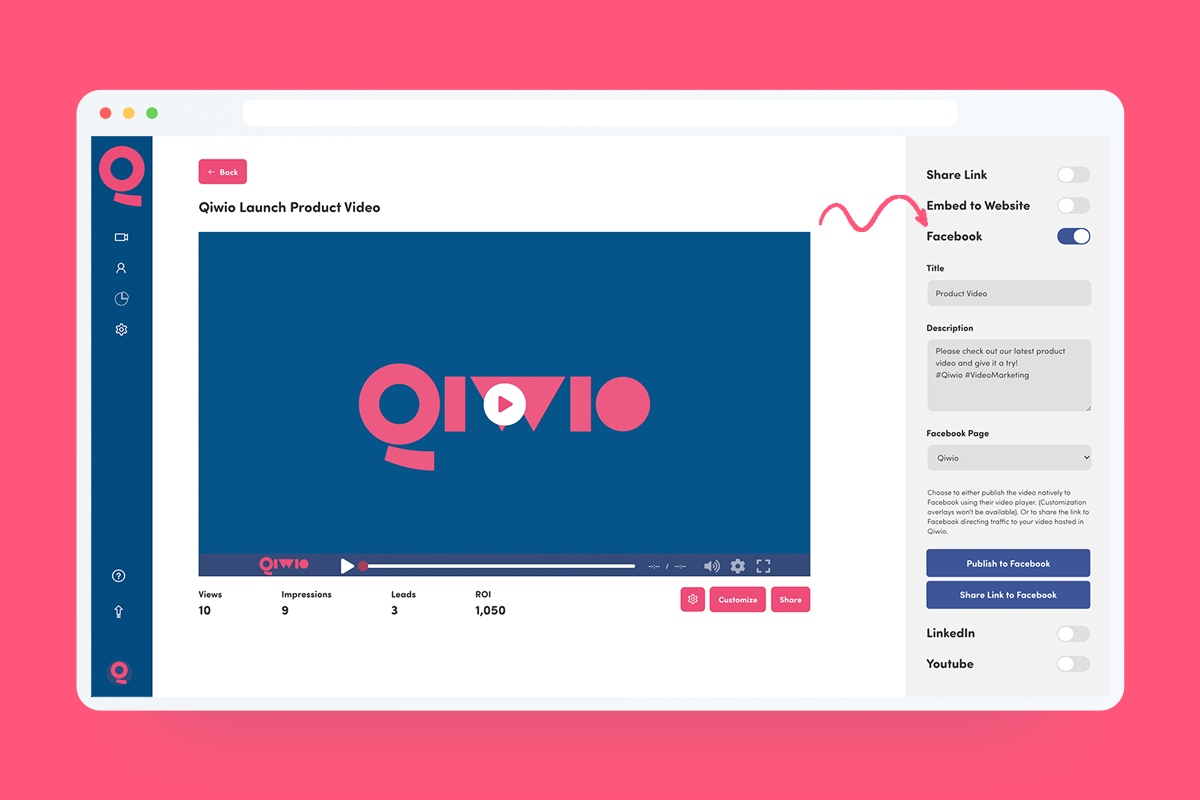 Publish your videos on Facebook, Linkedin, and YouTube without ever leaving Qiwio!
Once video leads start rolling in like pumpkin spice latte fans to a Starbucks in the fall, you can keep all your leads organized in Qiwio's built-in CRM.
Get a breakdown of each lead's activity and viewing timeline, including every question answered, every CTA clicked, and every form filled.
You can even integrate your favorite sales and marketing tools to give your entire team access to the powerful data provided.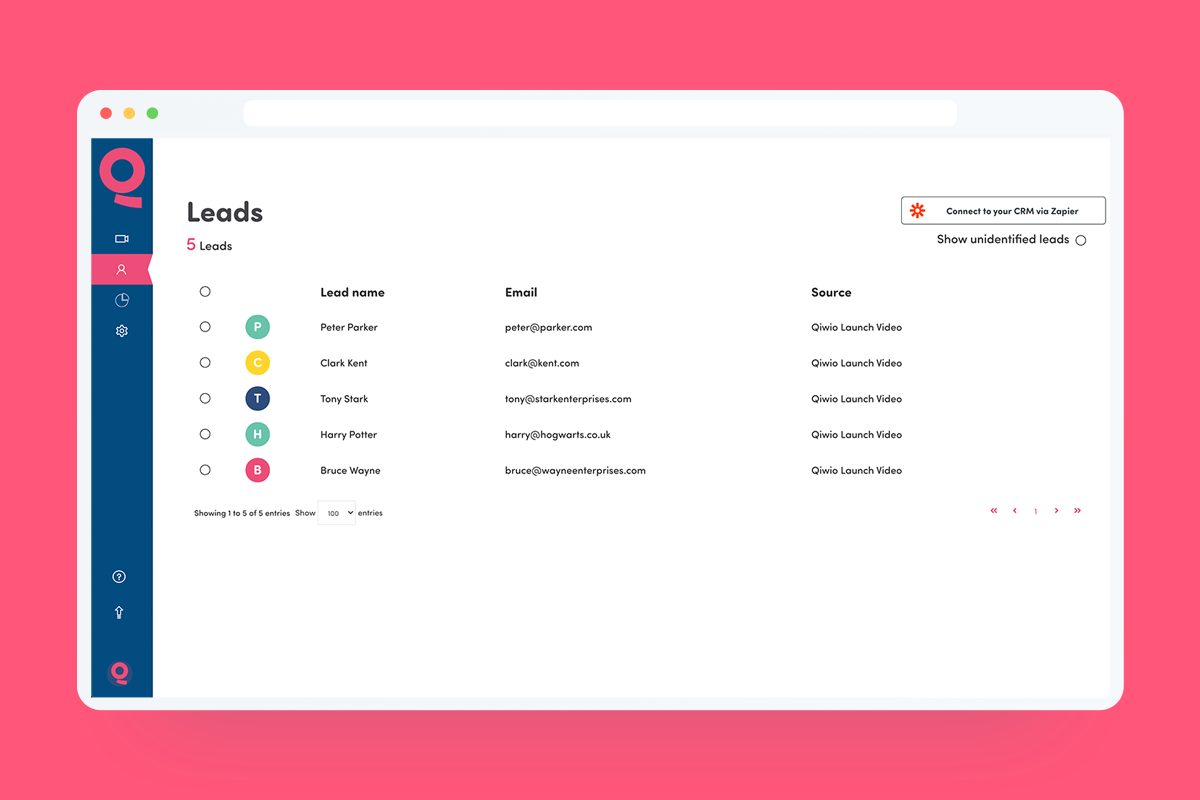 Fill your sales pipeline with high-quality leads, which you can manage in Qiwio's built-in CRM.
Qiwio lets you host an unlimited amount of videos on its fast and secure hosting platform. (Just like Olive Garden, they really mean unlimited…)
Add your own logo and colors to the fast, lightweight HTML 5 video player to make it your own and provide a seamless experience for viewers.
Plus, you can manage your video content and campaigns from one place with Qiwio's intuitive video management system.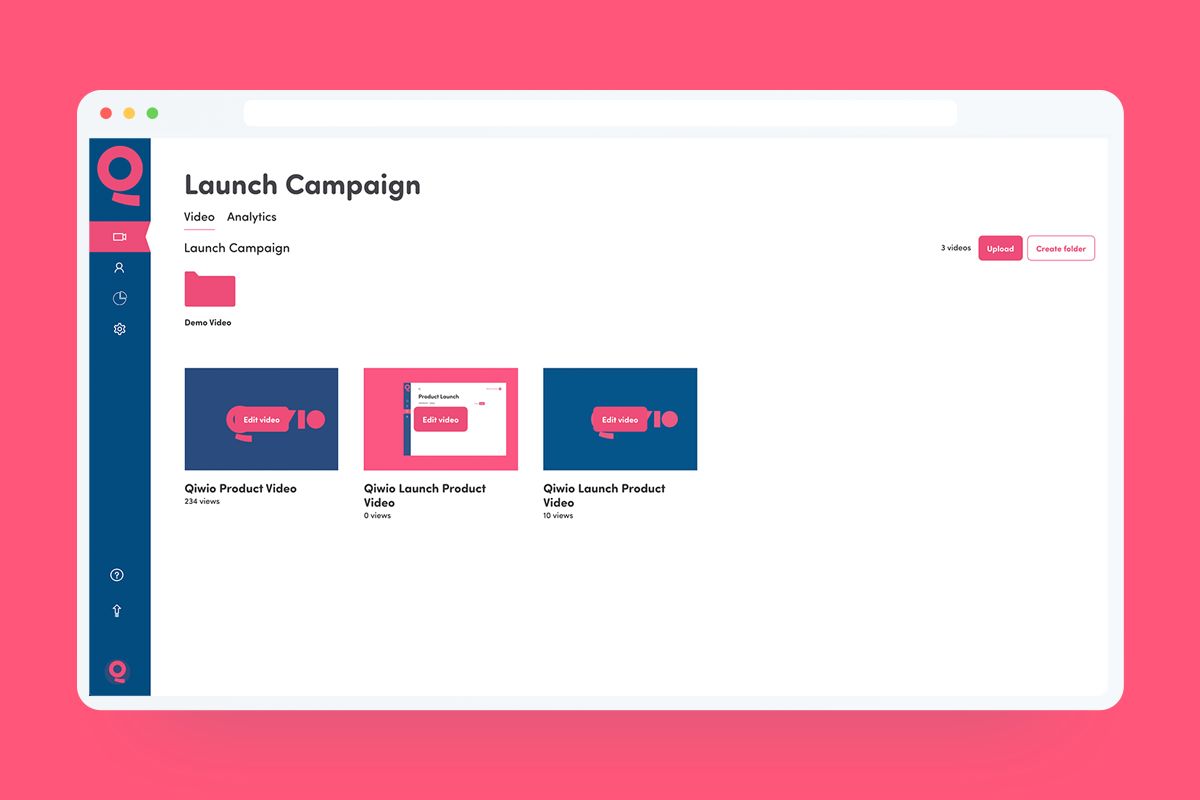 Host unlimited videos on Qiwio and manage them all with ease from one place!
Watching videos doesn't have to be a passive experience, especially when you want people to take action. (We all clapped for Tinker Bell in Peter Pan, didn't we?)

Qiwio gives you everything you need to add interactive elements to your videos, distribute the content across platforms, and gather lead information for your sales team.

So make sure your video campaigns are actually working for you.

Get lifetime access to Qiwio today!

P.S. Learn how to use Qiwio like a pro by catching our training webinar replay here: Webinar Replay!