RocketLink lets you add pixels to any link you share so that you can retarget audiences on every platform.
Here's what's included in this taco masterpiece of a deal:
50 pixels of your choice


3000 links per month (can be shared an unlimited number of times)


Unlimited clicks per month


Unlimited brands (we've got your back, agencies)


Unlimited custom domains (add and use your own domains)


UTM builder to add UTM tags


Click analytics (info on audiences location, web browser type, and OS)


QR codes to retarget offline (e.g., posters, flyers, etc.)


50 CTA overlays for the links you use (every CTA can be used unlimited times with multiple links)


Custom subdomains now offer customizable URL slugs as well as custom root and 404 redirects


Normally, access to this plan (RocketLink Galaxy Plan) costs $828 a year. Well worth it, considering all those features!
But while we still have codes, Sumo-lings can get lifetime access for just $49!
On top of that, Sumo-lings can stack up to 5 codes to increase the number of pixels and links (big reason our stash is almost cashed!).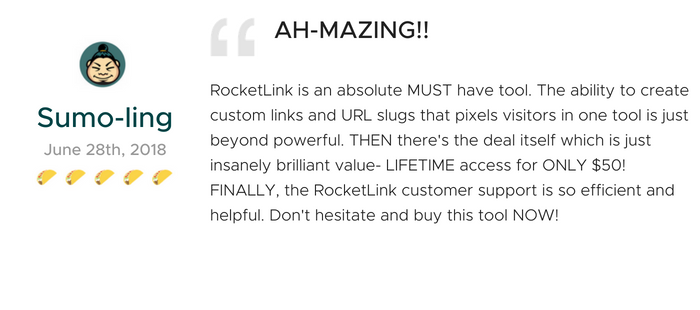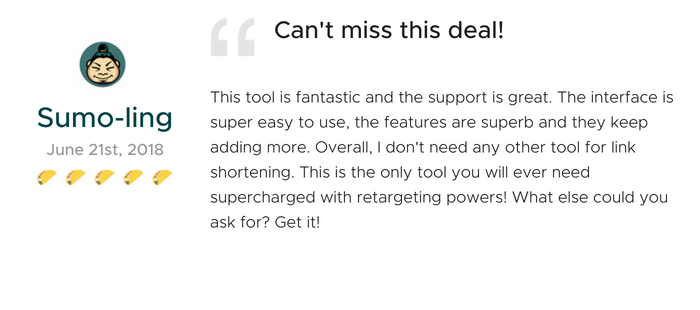 We all know the key to success is giving the people what they want so they come back - that's why you share click-worthy content.
But while you're sharing all that interesting content, RocketLink allows you corral people into custom audiences so that you can retarget them in the future.
Having highly targeted ads on platforms like Facebook, Instagram, Pinterest, Twitter, Google Adwords, and LinkedIn for specific audiences will skyrocket that CTR while lowering CPC.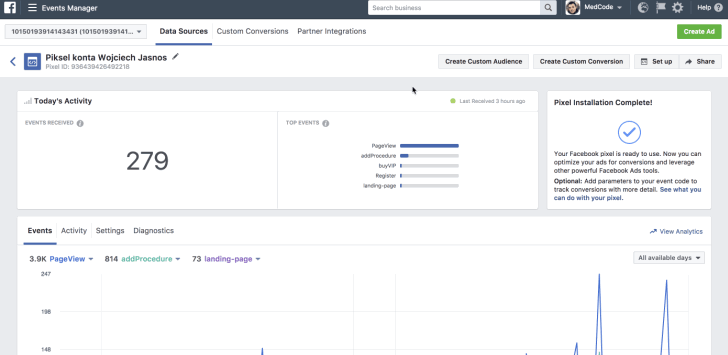 RocketLink is letting you double down on your marketing efforts so you can reach your audience better than ever.
But more than that, it's letting you do it on any platform. (You ain't getting that anywhere else.)
And with the way these codes are sellin', you don't have much time left.