StockUnlimited
3 year DEAL
An endless library of dazzling stock content as far as the eye can see
StockUnlimited
An endless library of dazzling stock content as far as the eye can see
This deal is unavailable (a bummer, we know). Don't miss a great deal again — drop your email to get all our latest tools!
60 day money-back guarantee. Try it out for 2 months to make sure it's right for you!
Websites without great visuals are like Ron Swanson without his mustache — just doesn't feel right.
If you want to make an eye-catching impression, you need stunning graphics, vectors, and photos that show off your awesome brand.
But paying for high-quality images without those pesky watermarks can break your budget.
Not today, Sumo-ling. Introducing StockUnlimited.
Choose from over 1 million royalty-free assets that include graphics, photos, fonts, and icons
Browse a huge selection of audio files for your music and sound effect needs
Customize and edit images for social media with the StockUnlimited Editor
Best for: Freelancers, start-ups, and bloggers looking for beautiful images at a fraction of the cost
Overview
StockUnlimited helps you communicate beautifully with a library of high-quality stock graphics, images, icons, and more.
With StockUnlimited, you can get your creative juices flowing with over 1 million stunning assets that include graphics, photos, fonts, icons, backgrounds, textures, and even audio!
StockUnlimited adds new and fresh files to its ever-expanding library each week so you're never lacking inspiration.
If you can dream it, StockUnlimited has got it. And everything is totally royalty-free. (Extra fees? Fuggedaboutit.)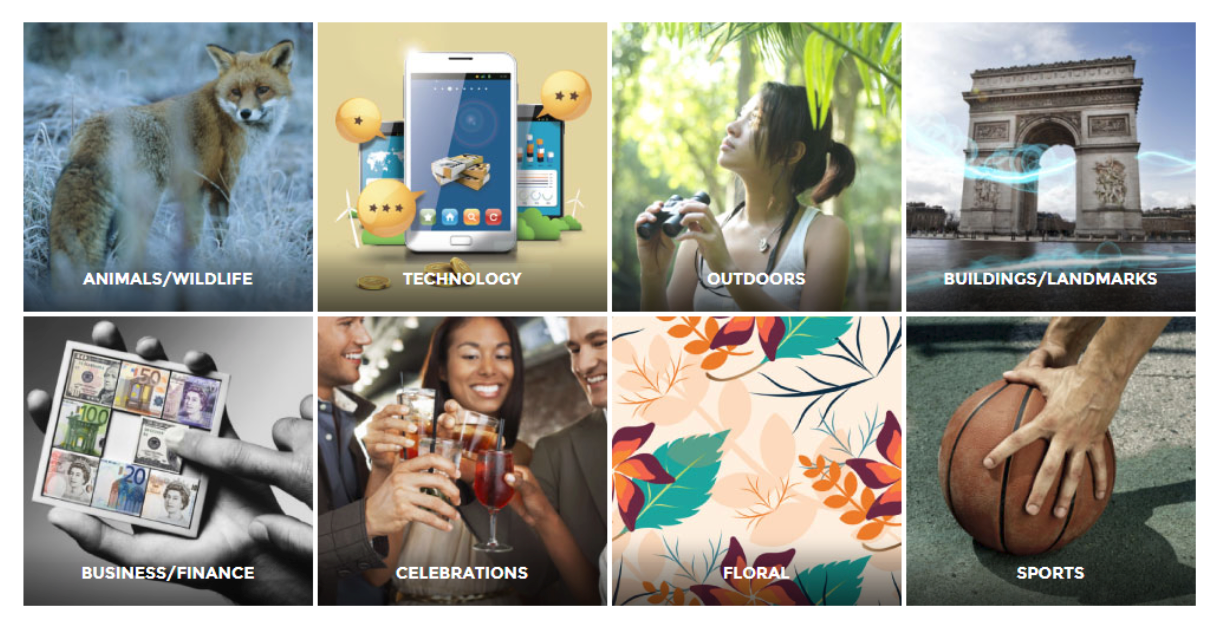 For your brochures and flyers, show 'em what you're talking about with crisp, beautiful photos.
Image categories range from beautiful vectors in vivid colors to wildlife that leaps right off the page to breathtaking views of architecture (plus those meme-worthy stock photos of businesspeople...if you're into that sort of thing).
You can also say it in style with slick fonts for any use or occasion, from your new ride-sharing app concept to invites for your half-birthday party.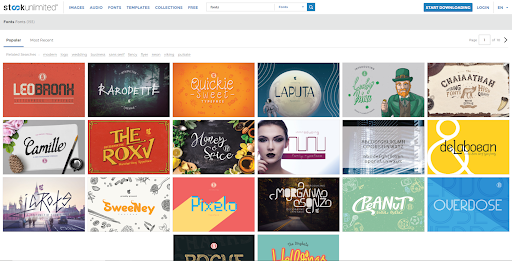 Whether you want dope-looking presentation slides or a pretty banner for your listicle ("12 Items Never to Drunk Purchase off Amazon — #3 will shock you"), StockUnlimited templates make your life a little bit easier.
StockUnlimited doesn't just shine in the visual department.
Get ready for audio sorted by genre, mood, instrument, and (drum roll) awesome sound effects, too! Now that's music to our ears.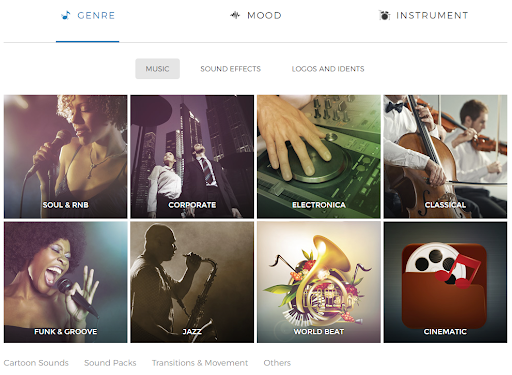 StockUnlimited is easy to use for all types of media projects and design concepts, from video games to business cards.
With zero download caps on content, you can go wherever inspiration strikes.
Sometimes you need to customize and create something that's uniquely you — that's where the StockUnlimited Editor comes in.
Design your own SVG and JPG vectors and photos with preset canvases for social media use, filters for any mood, snazzy elements like icons and illustrations, and personalized text options.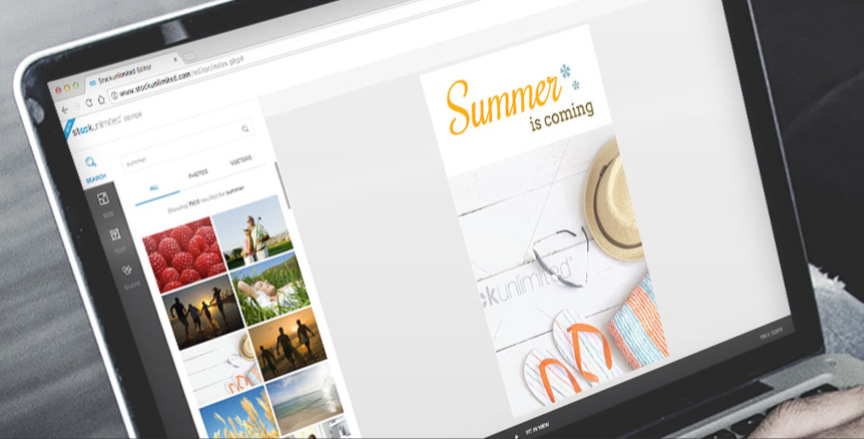 Over 100,000 freelancers, start-ups, and businesses use StockUnlimited to communicate visuals with ease.
Don't take stock in blurry low-res thumbnails from Google Images when we're bringing you the StockUnlimited All Access Plan.
Get three years of access to StockUnlimited for just $49!
Unlock over one million premium images and other content today!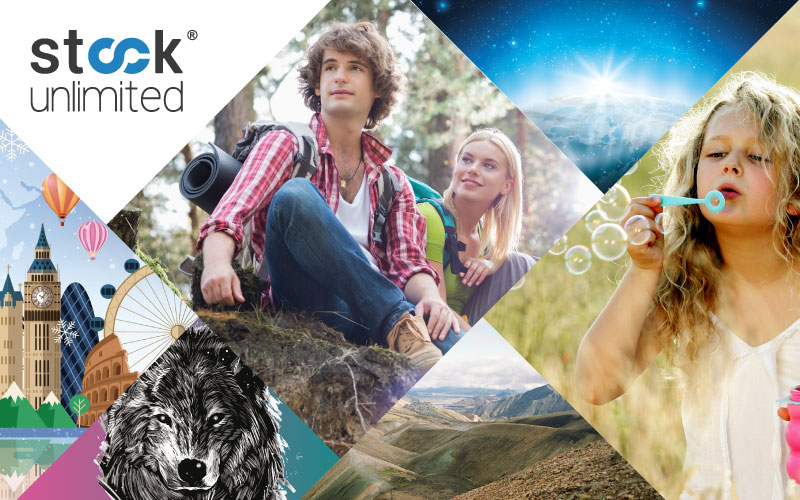 Other libraries put a limit on the number of downloads but not StockUnlimited.
With StockUnlimited, you're getting as many high-quality assets as you want/need.
And you're safe from copyright issues thanks to simple-to-understand licenses.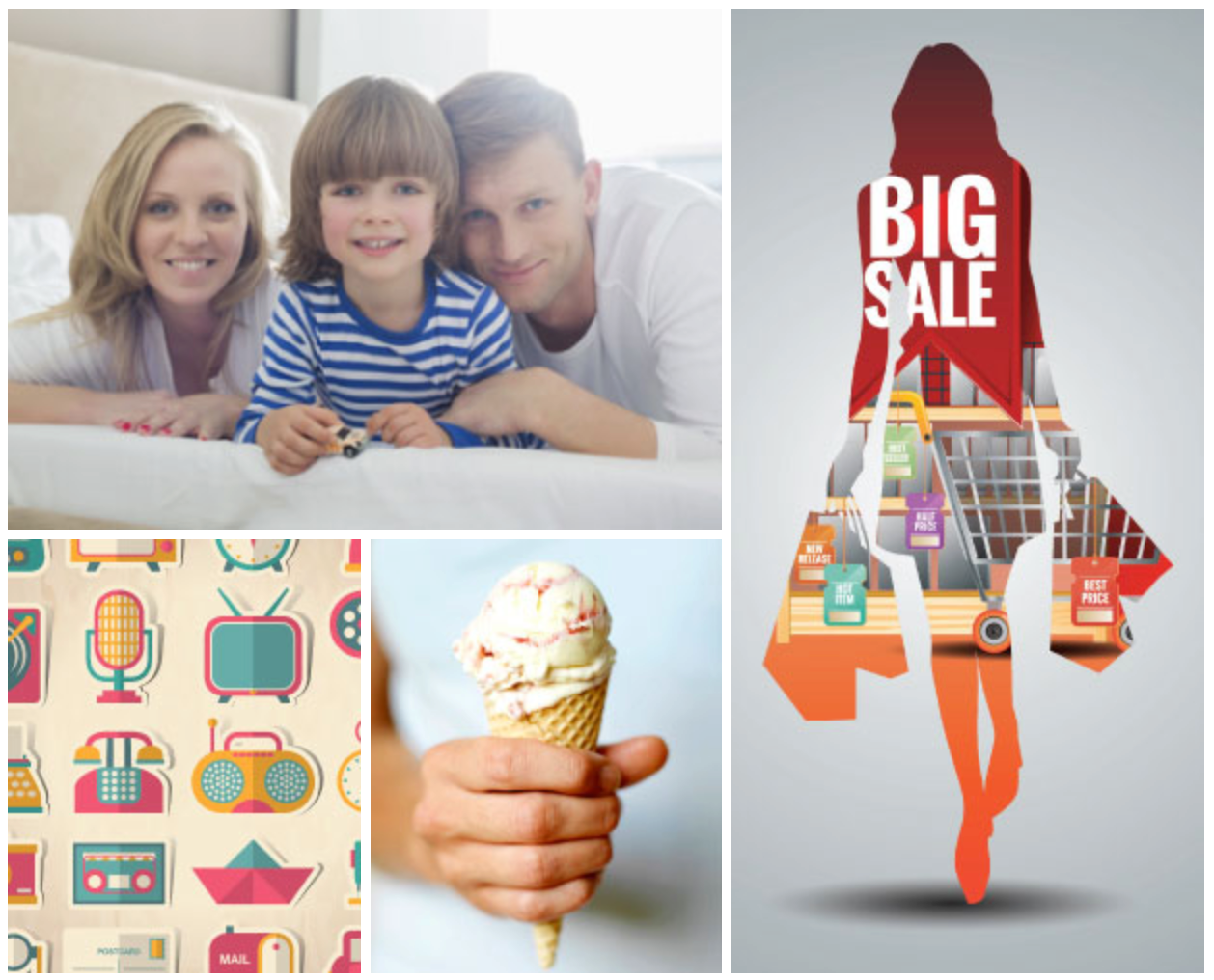 The clipart that comes with your computer is cool and all...if you want to write a passive-aggressive office memo about microwaving fish for lunch.
But if you're trying to improve your business's brand, images are everything.
Why not choose the most exquisite ones?
Get 3 years, all access to StockUnlimited now!
Related Blog Posts:
StockUnlimited
An endless library of dazzling stock content as far as the eye can see
This deal is unavailable (a bummer, we know). Don't miss a great deal again — drop your email to get all our latest tools!
60 day money-back guarantee. Try it out for 2 months to make sure it's right for you!
Yay Images
Lifetime Deal
An endless library of high-quality and royalty-free stock content
StockUnlimited's All Access Plan

3 Years of access

You must redeem your code(s) within 60 days of purchase

Unlimited Downloads

1 Million+ Premium Assets

Includes images, audio, fonts & templates

One-click Download of Collections

Integration with StockUnlimited Editor

Standard License

Not stackable
Sign Up
All our deals are time-sensitive! Make sure you don't miss any of our awesome limited-time offers.