TimeTrack By Apploye
1 year DEAL
One powerful tool to track work hours, make payrolls, and bill clients
TimeTrack By Apploye
One powerful tool to track work hours, make payrolls, and bill clients
Get lifetime access. Just download and save within 60 days.
"Where did the time go?" —You, looking back on your college days or checking on the tasks you've done (or… haven't done) this week.
It's time you found a tool that tracks and optimizes the hours you spend on projects for your team.
And maybe one that can also streamline invoices and payrolls.
Meet TimeTrack by Apploye.
Make timesheets, payrolls, and invoices by tracking the amount of work hours spent per project
Alternative to: Hubstaff, Desktime, and Toggl
See who's working on which project, plus online and offline functionality for ultimate reliability
Overview
TimeTrack by Apploye is a tool that lets you track hours, generate invoices, and create payrolls both online and offline.
TimeTrack makes it super simple to find where all your work hours are being spent.
From the Dashboard, you can easily make timesheets, generate payrolls, and monitor the time for each project.
You'll also be able to review and approve the timesheets once they're submitted, so you can figure out exactly how much each task costs.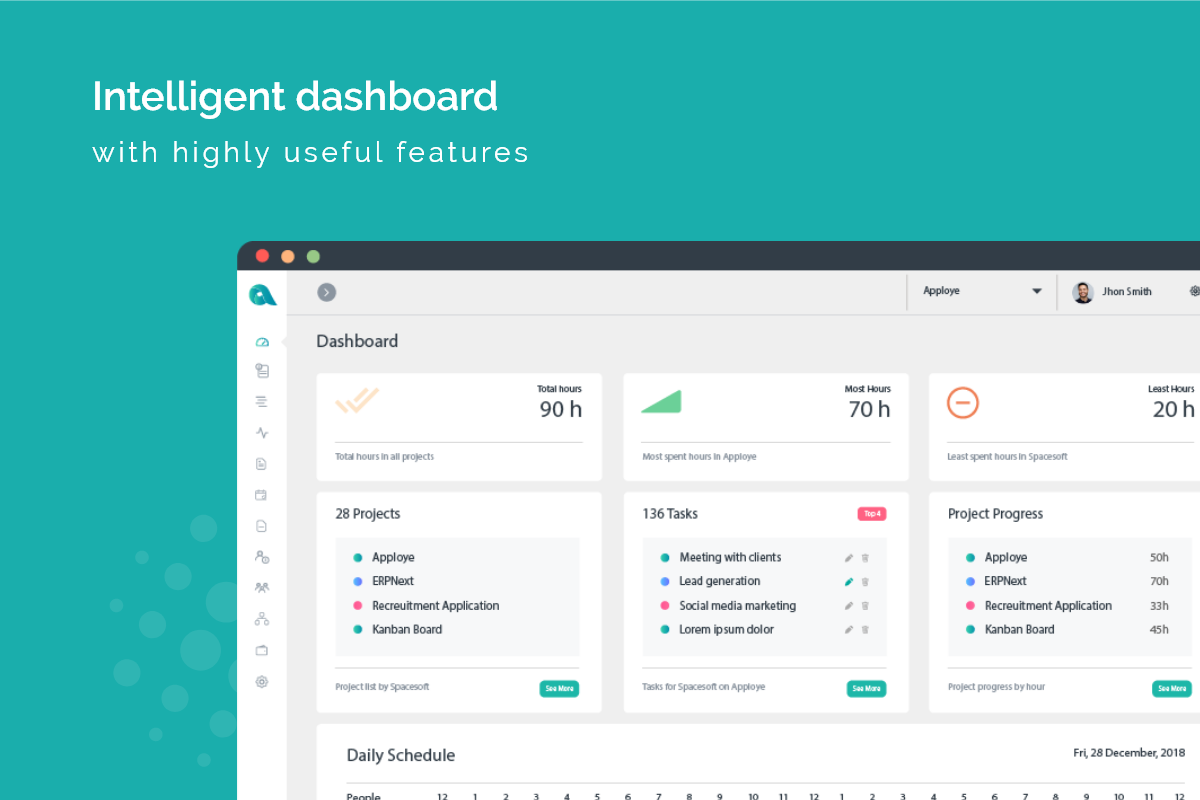 The Dashboard gives you an easy overview of time spent, plus quick access to timesheets and payrolls.
Get a sneak peek into team member's workday to see who's tackling which project.
You'll be able to see, hour by hour, how they're spending their workday, so you can reevaluate budgets or add assistance where needed.
Plus, the scheduling tool will keep track of holidays and time off, giving you a little more breathing room on your calendar (to fill with celebrity b-days, of course).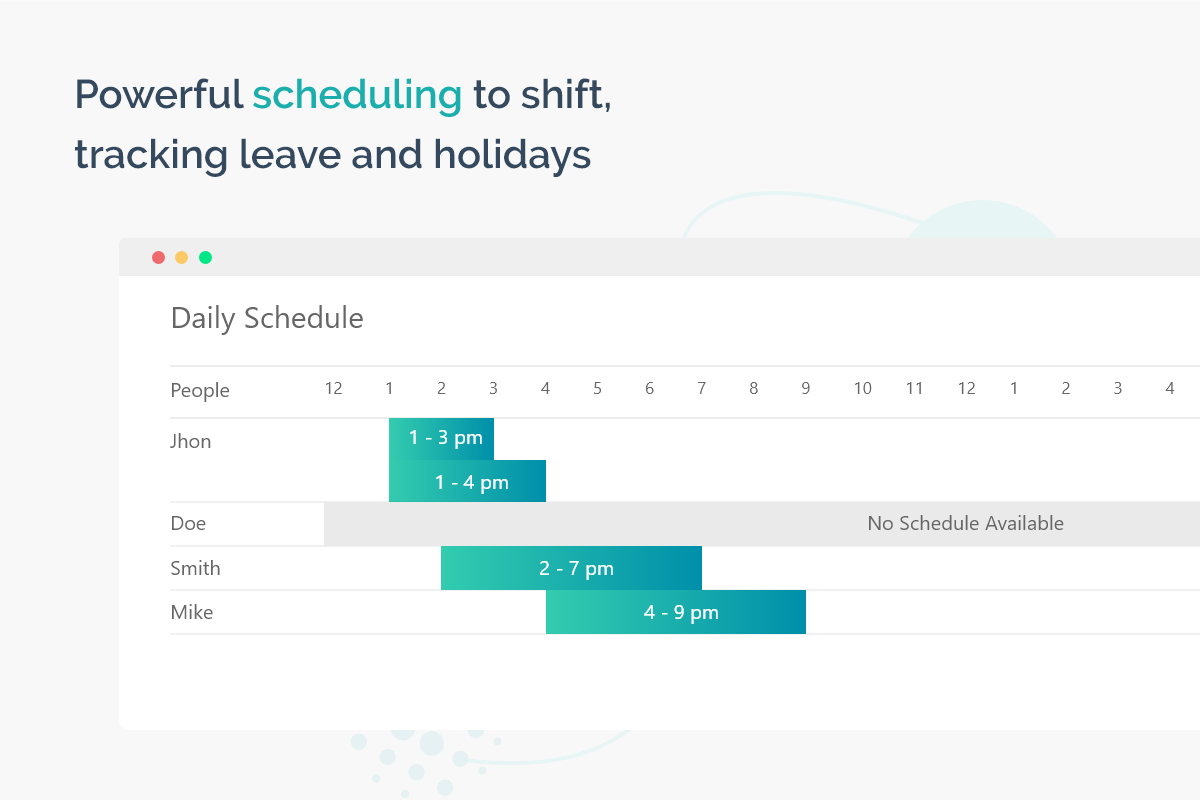 Peek into your team's schedule to find out where the hours are going, as well as track holidays and time off.
TimeTrack doesn't just show you what hours are worked – it lets you create invoices for them, too.
Automatically generate invoices based on time worked, including the option to add tax.
Once you've got everything settled with the invoice, you can digitally bill your clients right away to fast-track the payment process.
This option alone will increase your productivity, since you're not sifting through spreadsheets at the end of a project (getting paid should be the easy part).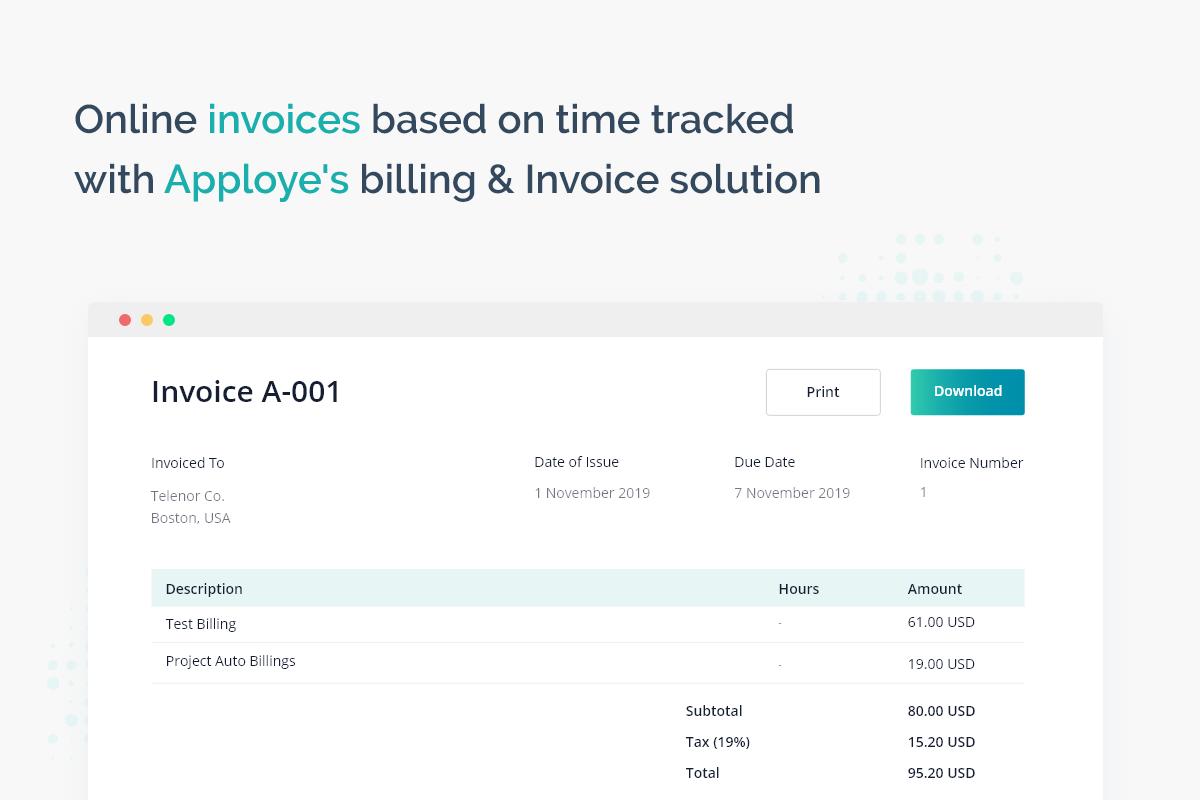 Automatically generate online invoices to get paid faster, and more accurately.
No matter what platform you're on, TimeTrack is ready to roll.
You'll have complete functionality across Windows, Mac, Linux, or Android (with iOS and Chrome extension on the way).
TimeTrack works both online and off, so even in the nightmare scenario where you can't get connected, your hours will still be dutifully accounted for.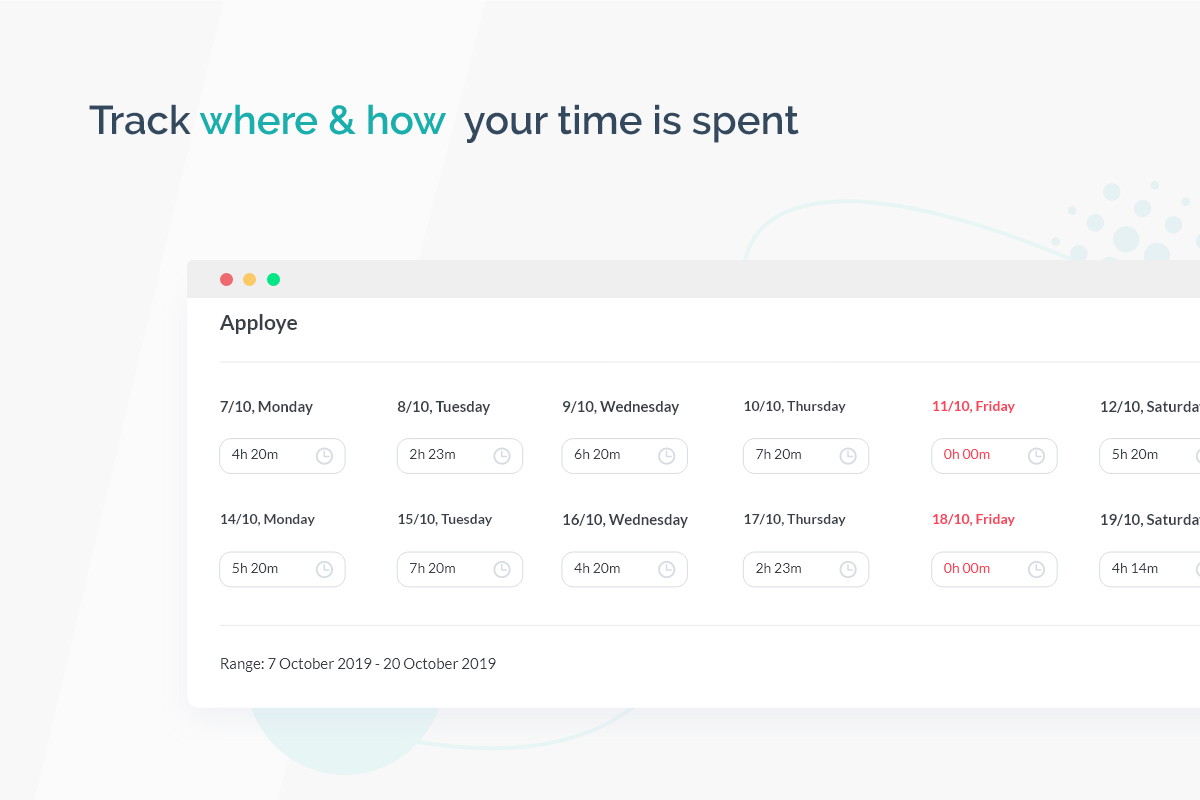 Easily keep track all of your hours, online or off.
Time is one thing that you'll never get back (case in point: The Emoji Movie).
So make sure you're making the most of it by seeing exactly where your hours go.
With TimeTrack, you'll get the real cost of each project, and the ability to create timesheets, generate invoices, and streamline payrolls.
Get access to TimeTrack by Apploye today!
P.S.
Learn how to use TimeTrack like a pro by catching our training webinar replay here:
Webinar Replay
!
Related Blog Posts
Plans & features
Deal terms & conditions
1 Year of FREE access to TimeTrack By Apploye

You must redeem your code(s) within 60 days of purchase

1 Year of plan updates

Please note: This deal is not stackable

GDPR compliant

50% discount on regular annual plan for Sumo-lings, available via Apploye support
Get lifetime access. Just download and save within 60 days.
TimeTrack By Apploye
One powerful tool to track work hours, make payrolls, and bill clients
Get lifetime access. Just download and save within 60 days.
Up to 7 users

Time tracking (desktop, mobile, Chrome, or manual entry)

Timesheets (daily, weekly, biweekly, monthly, and custom)

Projects

Tasks

Employee scheduling

Payroll (hourly or one-time)

Invoices

Integrations

Apploye bot — attendance, TimeTrack & leave inside slack (coming soon)

Client & project budgeting
From the founders
Sheikh_Apploye
Founder & CEO at Apploye Inc.
Sign Up
All our deals are time-sensitive! Make sure you don't miss any of our awesome limited-time offers.