Visitor Analytics is a website analytics tool that presents clean, real-time info so you can make the most of site traffic data.
Website statistics just got so much easier with Visitor Analytics' user-friendly interface.
When you need the scoop on your site traffic, Visitor Analytics presents the important stuff, like real-time visitor stats, details, and timestamps.
You can also easily see peak traffic times in just a few clicks. (Bonus: you can effortlessly check your growth thanks to the constant visual comparison of your data.)
To see this data, all you have to do is specify a date range and the tool dishes out Excel-exportable info on latest visitors, including individual user paths and history on your site, country, IP, device type, OS, and browser.
Visitor Analytics helps you figure out what makes your visitors tick with useful data like the number of visitors per page, time spent on each page, sources of traffic, and bounce rates (i.e., ♪ where did you come from, when did you go? ♫).
You can even go global with a handy map of your visitors and location stats.
This map will help you create localized products and geo-targeted content (shoutout to our eight loyal users in Croatia).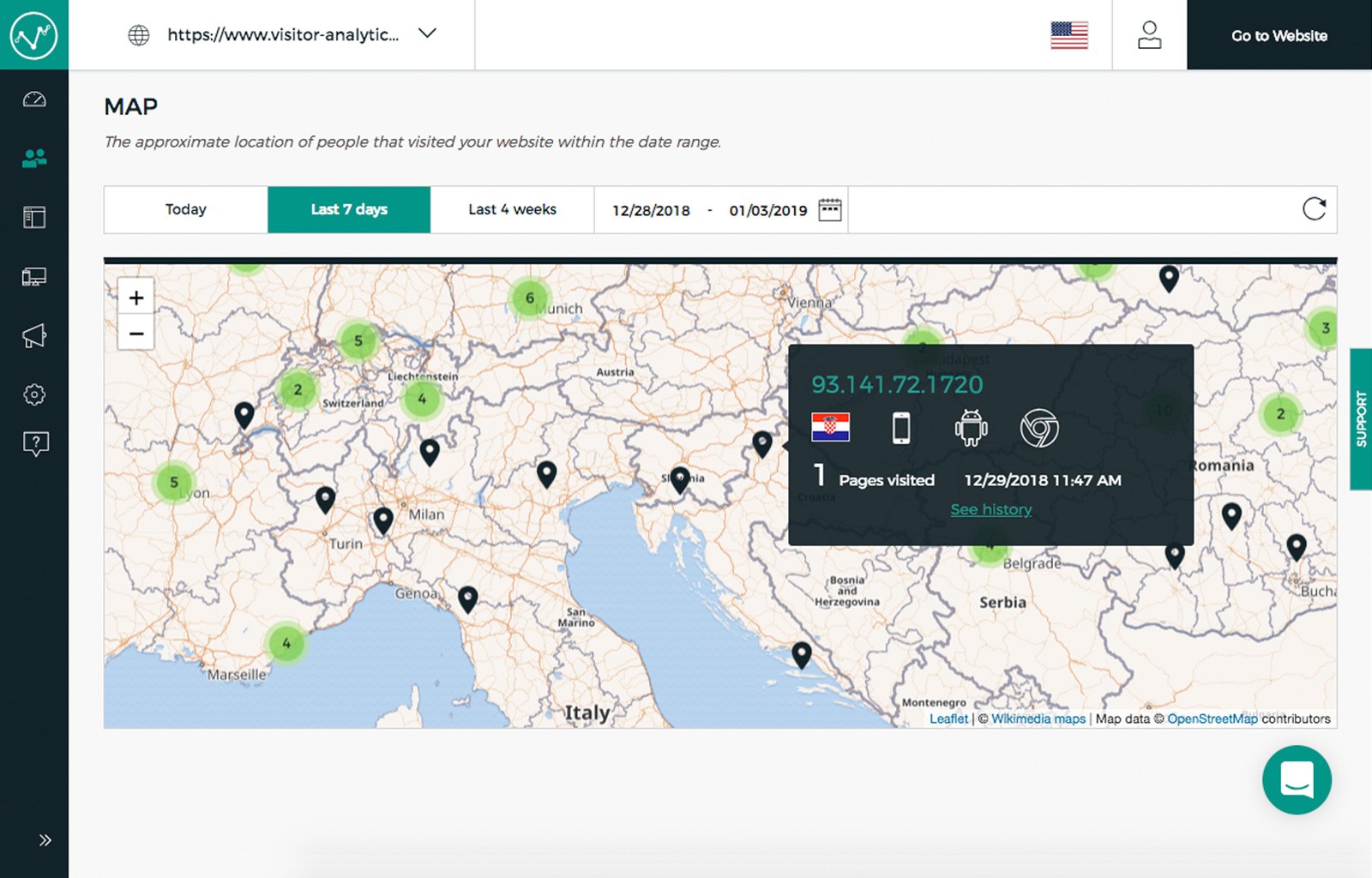 With organized traffic charts, it's super easy to pick the best time to schedule new content, put out promotions, or treat yo' self to that long needed day off when traffic is low.
How do you measure your success? Visitor Analytics lets you define conversion pages so you can easily see the most efficient distribution channels.
Unlike the other guys, Visitor Analytics shows you how much traffic you're getting from partner referrals and where those visitors are landing from each referral, as well as how much traffic you're getting from your awesome URL campaigns.
With over 1.5 million downloads, Visitor Analytics is helping website owners from over 155 countries (19 languages available!) unlock those elusive site stats.
We know convoluted site analytics can really test your patience, so we're bringing you a Visitor Analytics AppSumo Plan that comes with:
Note: Websites can be switched an unlimited number of times and if you stack more than one code, you can use the summed up traffic limit on a single website!
Decode your web analytics today!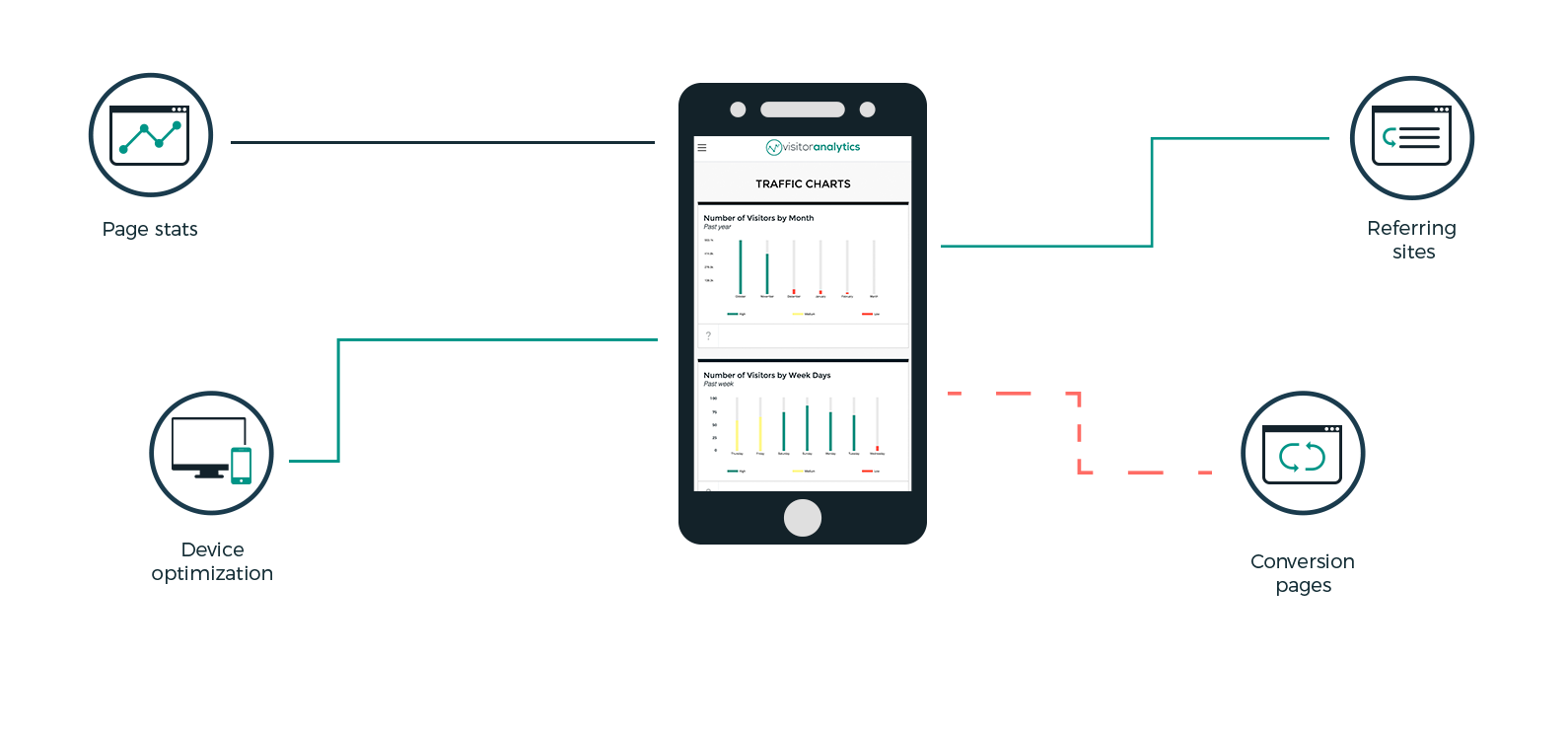 Some web analytics tools promise all the info, but drown you in waves of useless data.
Others hand your private analytics info out to third parties and advertisers (et tu, Brute?).
Visitor Analytics is 100% GDPR-ready, ISO 27001 certified, and 0% shady.
Web analytics data is the answer to increasing conversion rates, optimizing sales processes, creating the perfect user experience, and so much more.
But wading through endless drop-downs and hideous charts is no one's idea of a good time.
Make Visitor Analytics your trusty advisor and get the brief on what actually matters.
Get lifetime access to Visitor Analytics now!
P.S. Learn how to use Visitor Analytics like a Pro! Check out the demo webinar replay.