Abhisi is a brandable all-in-one chat, ticketing, sales, video calling, and support solution that features all the channels you need.
Abhisi empowers your support team with all the tools they need to offer great service with an all-in-one help desk solution for keeping your customers happy.
Manage customer communication across email, website, SMS, and social channels from one unified inbox, so no customer gets left behind.
Abhisi helps you get things done faster with quick replies that you can write once and use forever.
Plus, you'll be able to access keyboard shortcuts for quick navigation and bulk actions for managing hundreds of messages at the same time.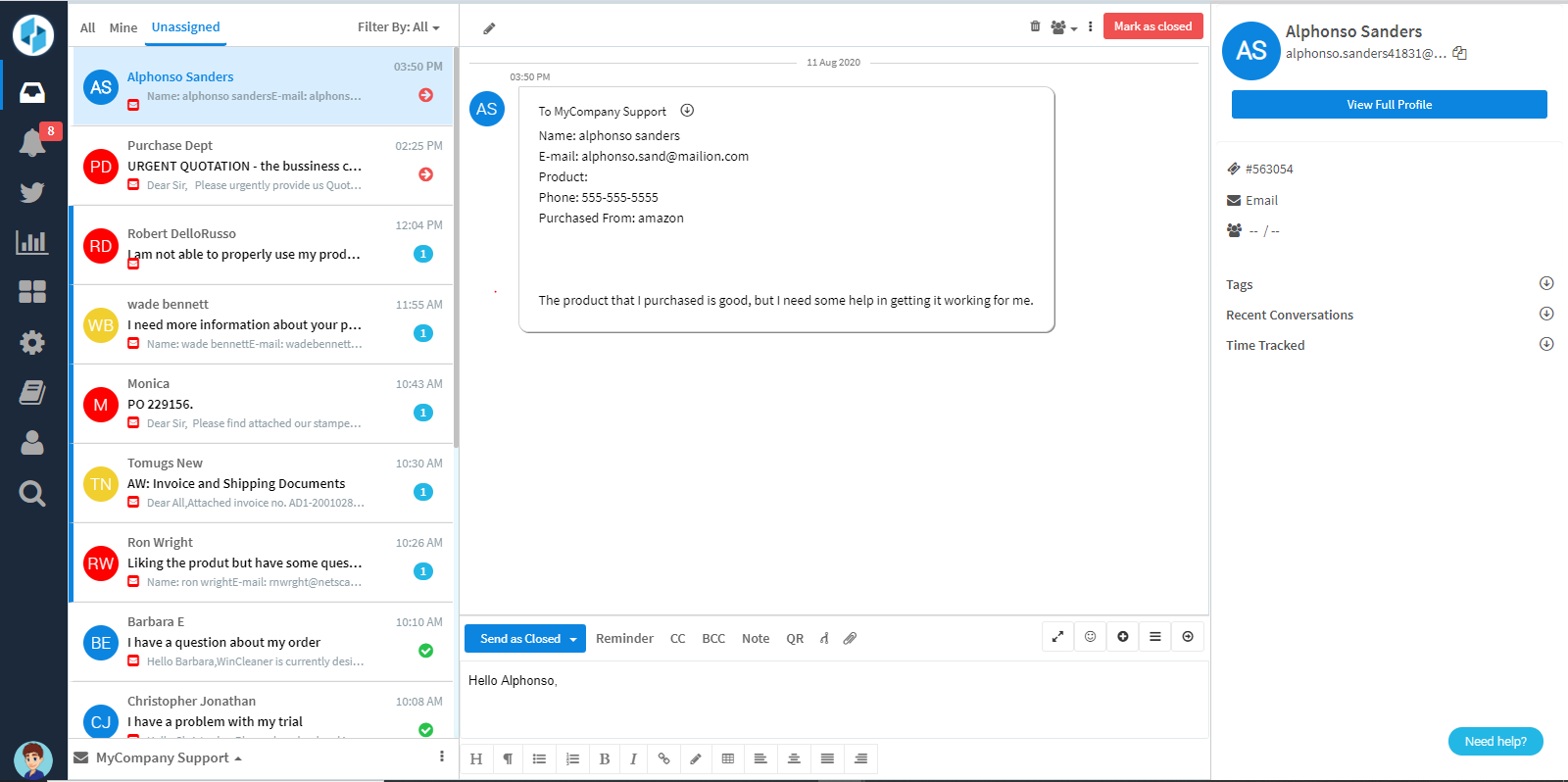 Never miss a another message thanks to a unified inbox for all customer communications!
While it may feel weird to delegate mundane tasks to a computer, automation isn't cheating—it's working smarter. (Gutter guards in bowling on the other hand…)
With Abhisi, you can automate basic tasks like routing customer messages to the correct department.
This ensures that the right messages get to the right people as quickly as humanly (or computer-ly) possible, so that customers receive the timely help they need.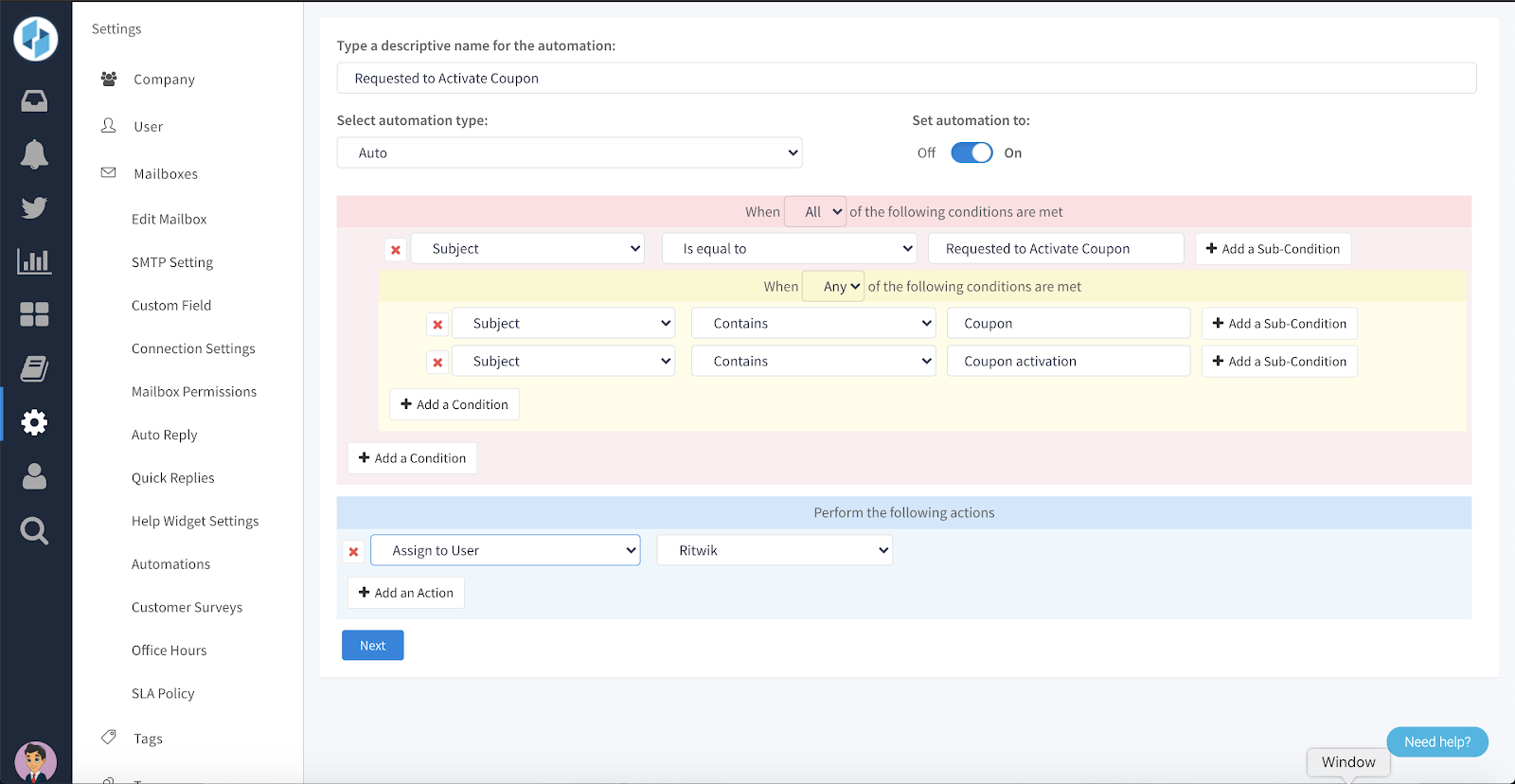 Automate and organize common tasks, so you can focus on the work that only you can do!
If you want to know how your support team is doing in handling customer support, use the reports feature to get insightful reports on a variety of important metrics.
Achievement reports, like first-time response or time-based drill down, give you an idea of how quickly the support team is responding to requests.
Message reports offer valuable info, like the busiest day, frequently used tags, and most used quick replies to provide a big-picture view of your support team's messaging activity.
User reports share helpful insights into your support agents' performance, including how they're rated by the customer.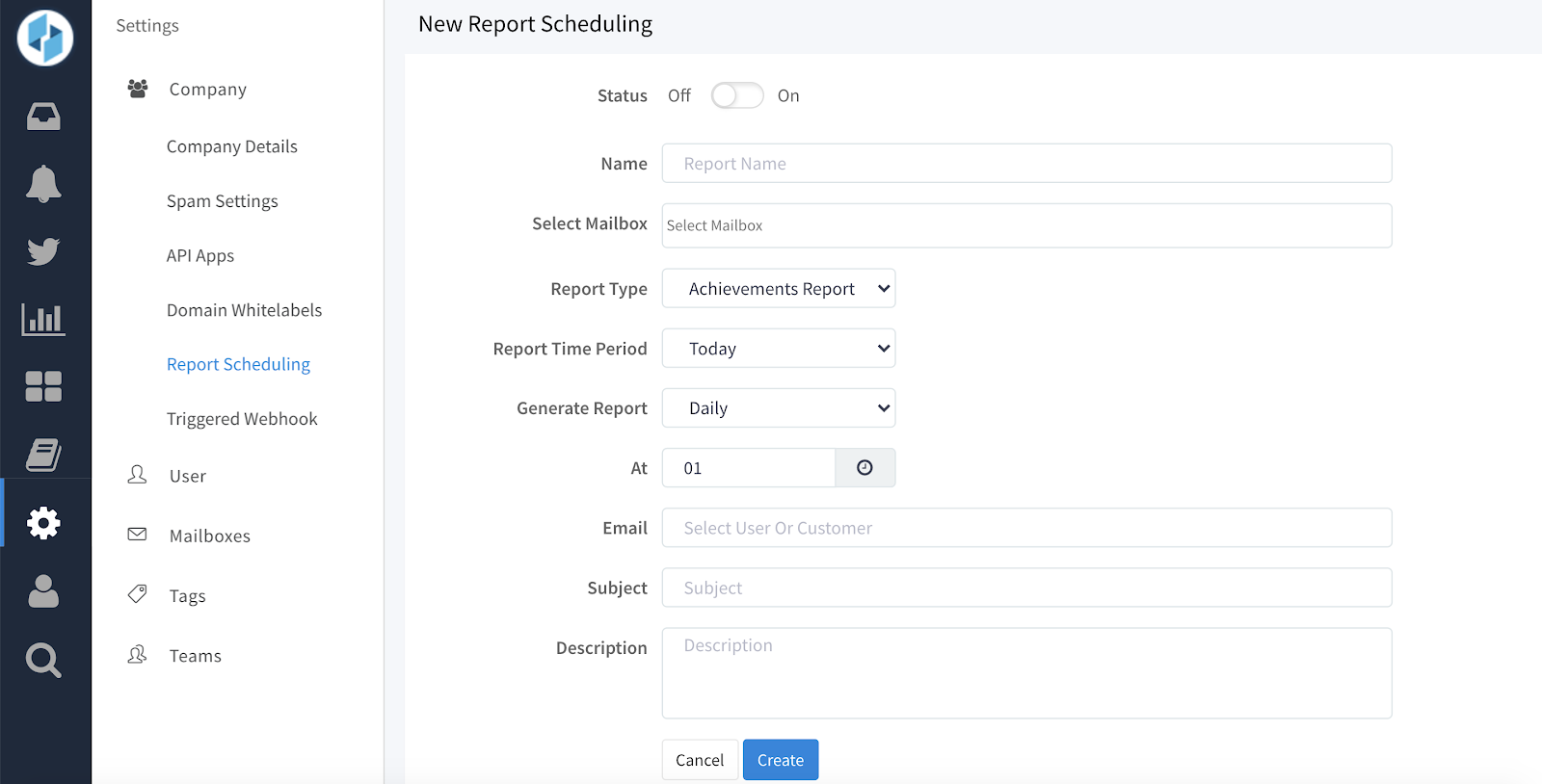 Create reports to analyze and improve customer support, including reports for achievements, messages, users, and customer surveys.
The best way to create a seamless customer experience is to make sure that every element of your customer communications is branded to match your business.
Customize the clean and simple Abhisi Chat messenger to complement your website branding. (Tacos... tacos everywhere.)
Abhisi also offers domain white-labeling, so that customers see your domain in email replies from your company.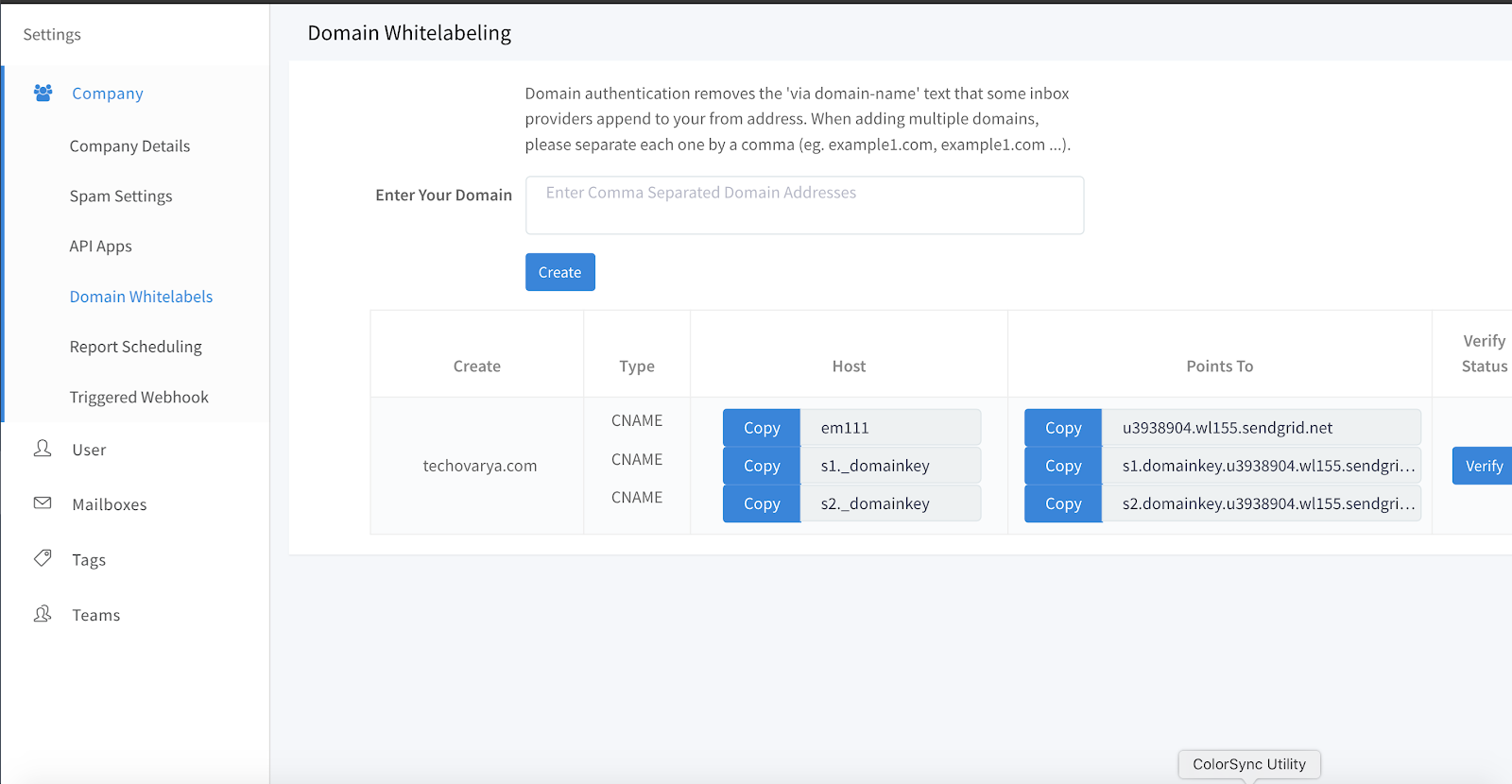 Use domain white-labeling for responses so that they appear to come right from your domain!
With Abhisi's knowledge base, you can provide 24/7 customer support through a self-service portal with informative articles and FAQs.
Customers can get the answers they need when they need them by searching through the organized knowledge base for information related to their issue or question.
This not only helps improve overall customer satisfaction, but it can also reduce support inquiries by helping customers find the answers they need on their own.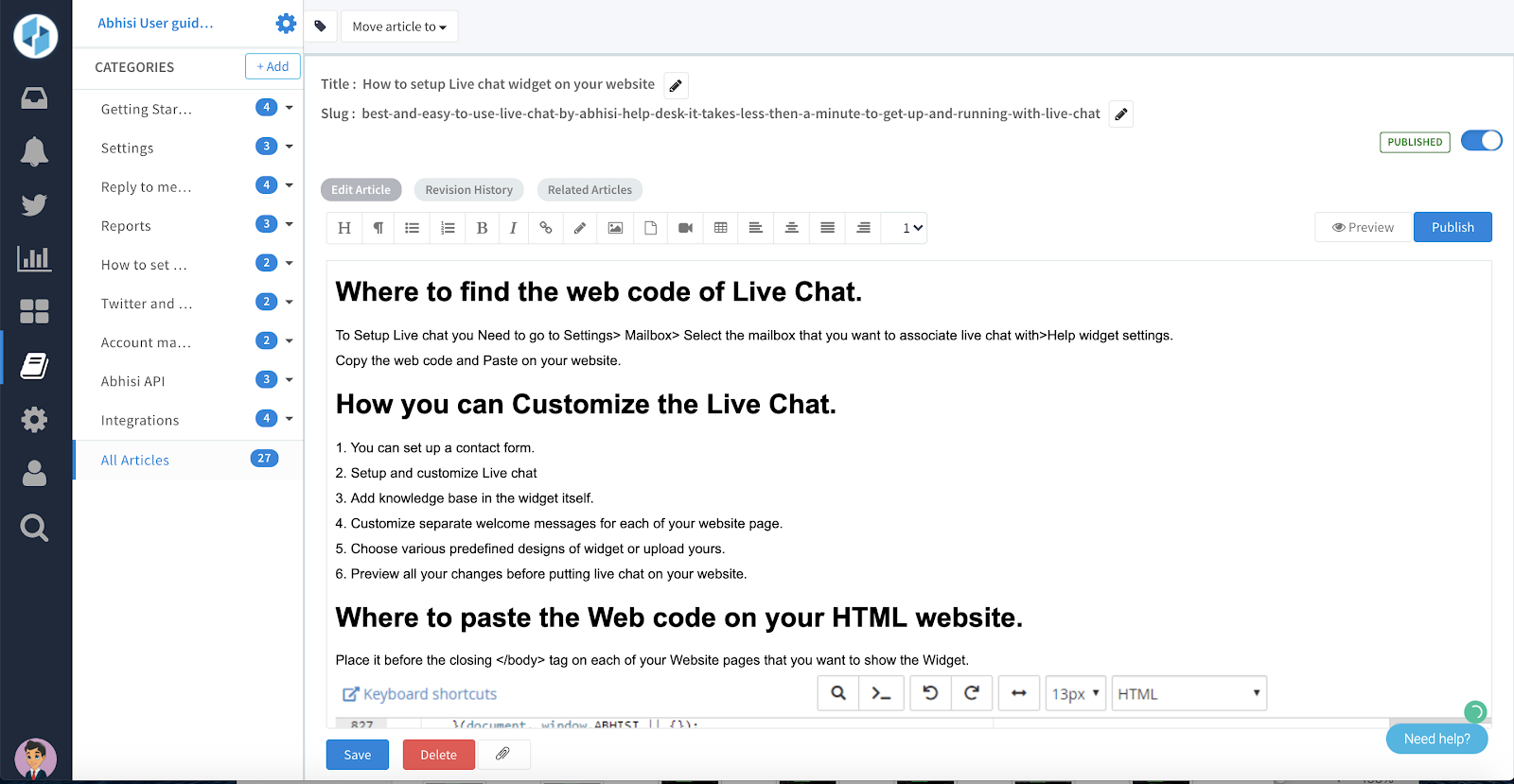 Create a knowledge base with helpful, informative articles so customers can find the answers they're looking for.
The way to a customer's heart is through quality service and support. (You thought we were going to say "muffins," didn't you?)

Abhisi makes it easy for your support team to exceed expectations with an all-in-one help desk solution that unifies all your customer messages in one inbox.

With automation and an info-packed knowledge base, your customers will get the help they deserve faster.

Get lifetime access to Abhisi today!

P.S. Learn how to use Abhisi like a pro by catching our training webinar replay here: Webinar Replay!