Moovly is an online video creation platform that empowers both trained and untrained professionals to leverage their video creation capabilities.
With Moovly, you get an intuitive online video creation studio that lets you easily share and co-create content with your team.
To help you level up your video content for your audience, Moovly's audio-to-subtitle feature lets you instantly add subtitles to your videos and audio.
Plus, because you definitely want to grow your brand across the globe ("Bonjour, mon ami!"), you can also automatically translate subtitles using the integrated Google Translate feature.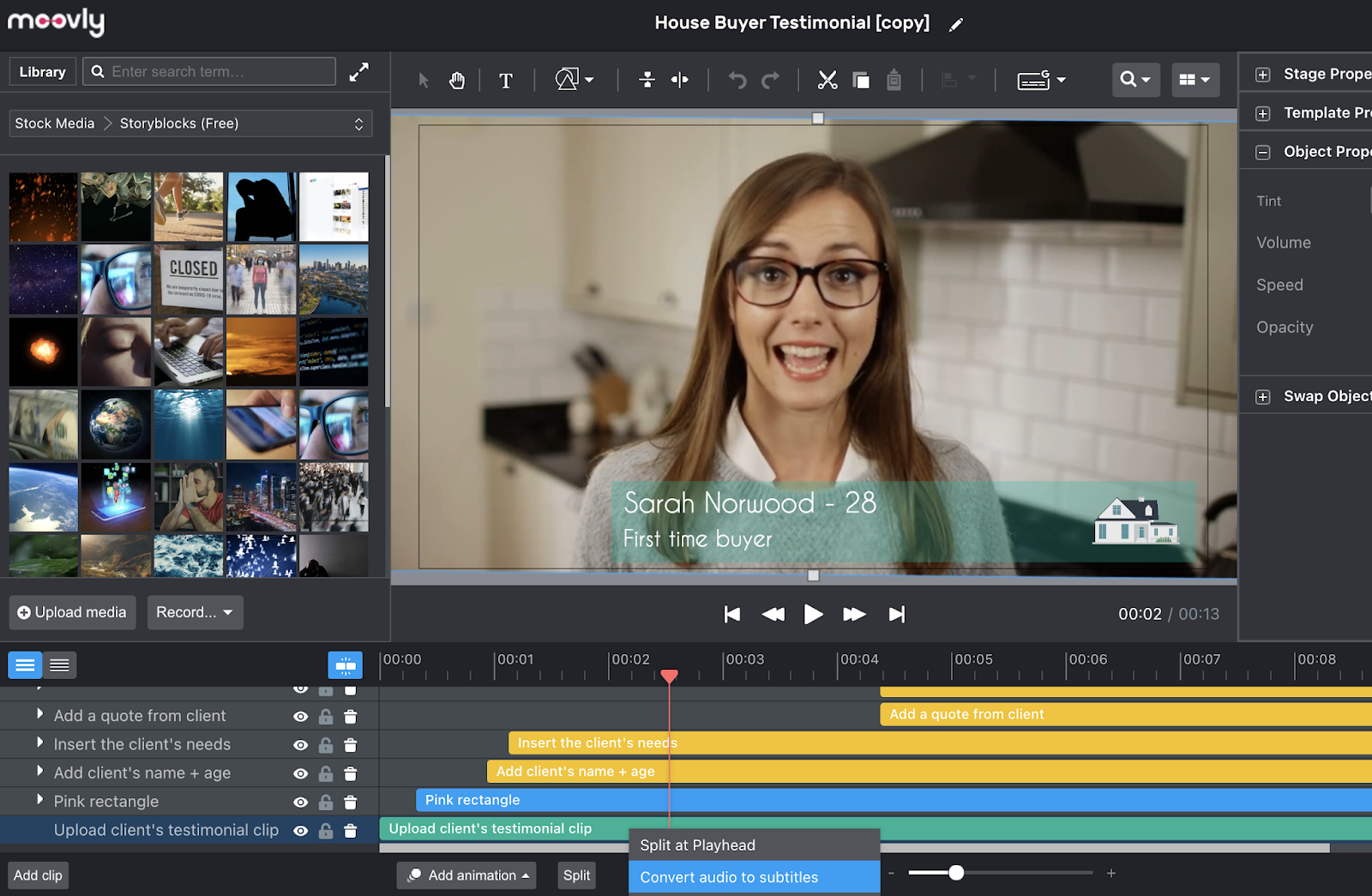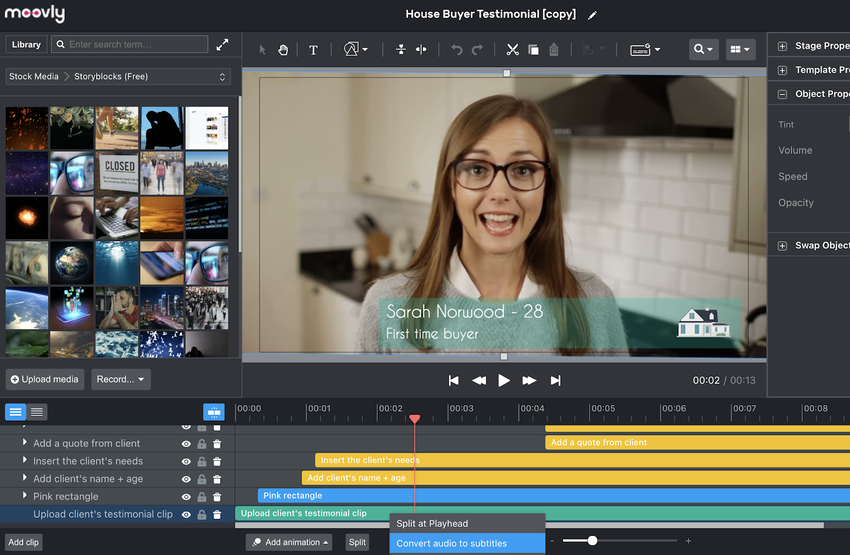 Use Moovly to automatically generate and translate subtitles for your audio and video assets.
Moovly makes it easy for you to upload your own media: you can record your webcam, screen, and voice.
And if you want your videos to have a professional voice-over (think: the movie trailer guy who goes, "In a world…"), you can use the integrated text-to-speech functionality.
Best of all, Moovly gives you access to millions of stock media assets, including video, images, audio, and cartoons.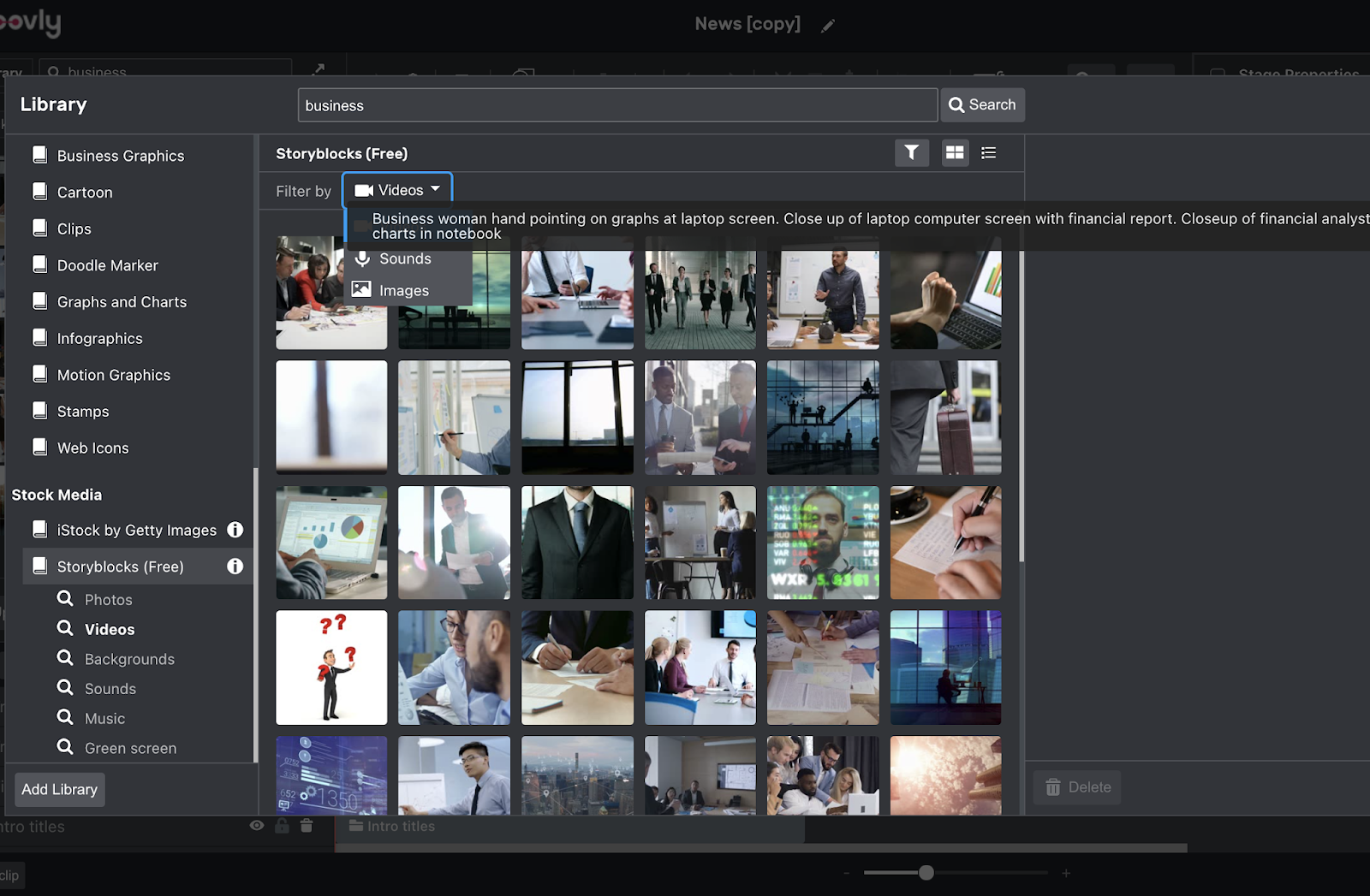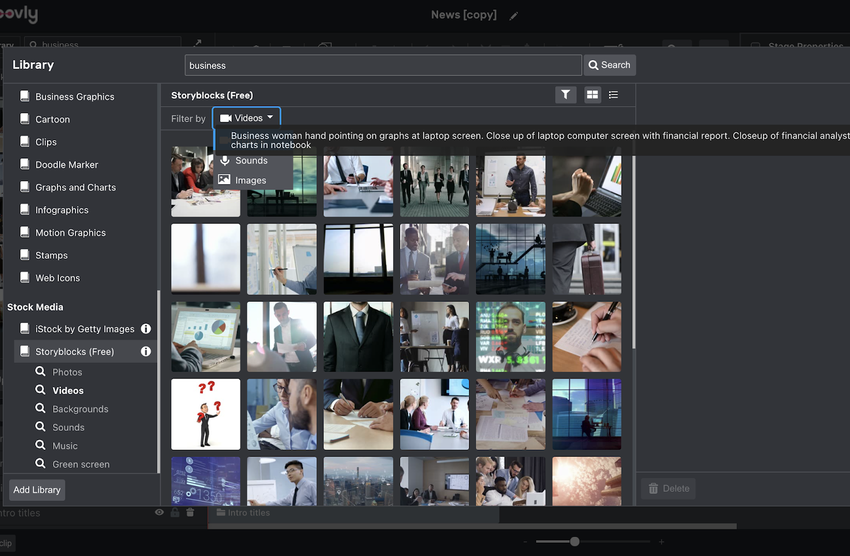 Select from the millions of royalty-free stock media assets, including video, images, and audio!
Not being on the same page as your team can be the worst. ("Again, why did we rent two mules for this video?")
That's why Moovly offers the ability to create shared libraries and galleries.
You'll be able to build and store your own videos, video clips, templates, and video presentations all in one place.
Thanks to these group features, your team can work together in harmony, maintain your brand's vision guidelines, and continuously generate high-quality content.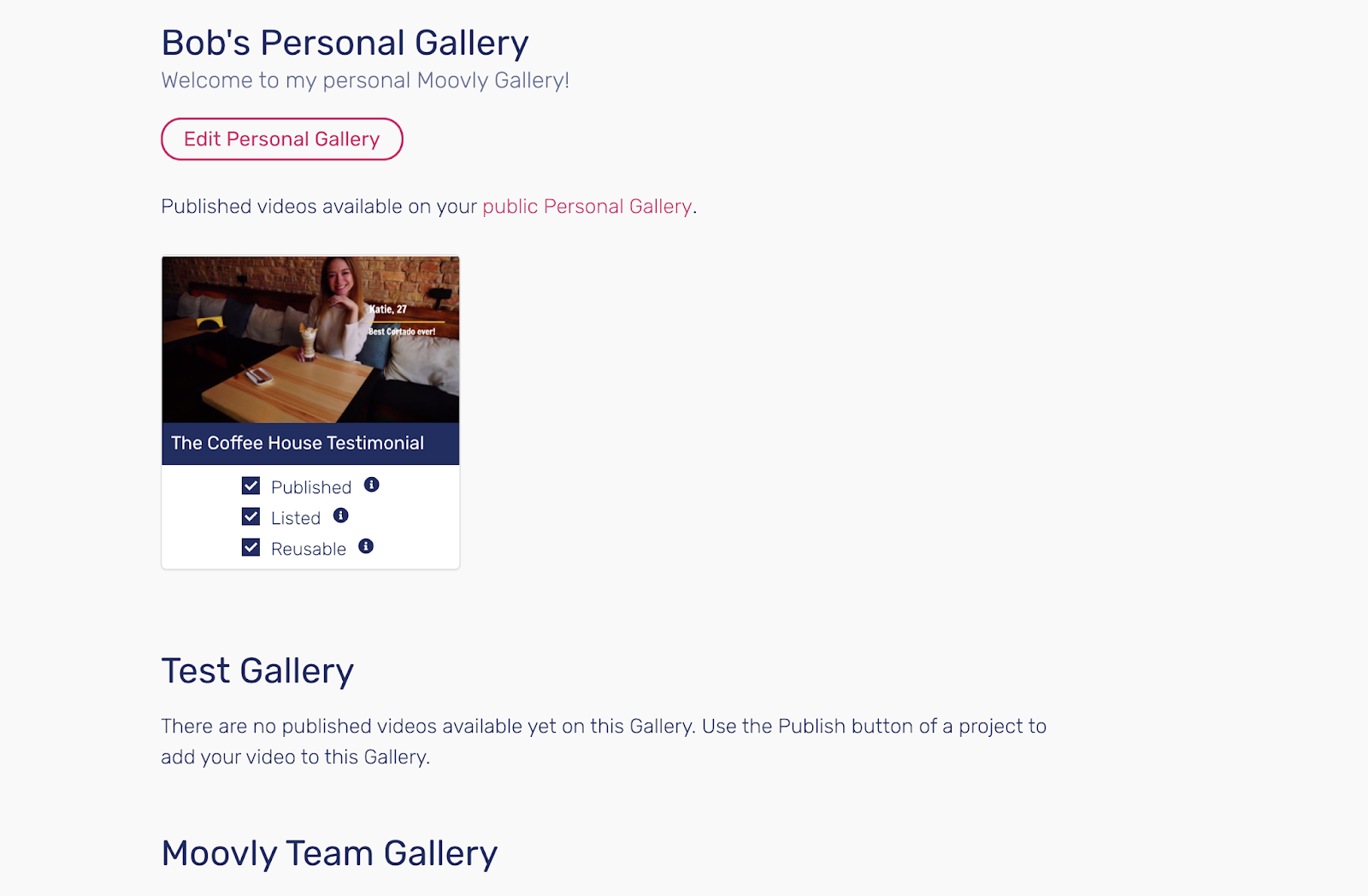 Moovly lets you organize your video projects for you and your colleagues all in one place.
Moovly's self-management back-office tool lets you organize users into groups, explore analytics, and establish company branding.
Groups have common media libraries, fonts, colors, and templates and it's a breeze to add or remove media objects.
As the admin of your group, you can ensure 100% brand alignment by organizing your video settings.
That means you'll be able to quickly create brand-aligned content based on your company's own multimedia assets.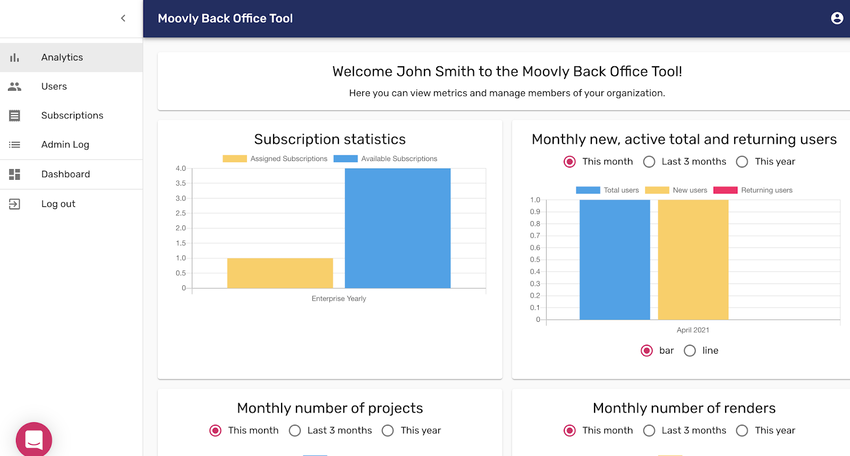 Moovly's back-office tool lets you organize and manage your users without the stress, so you can create brand-aligned content.
Making a great video takes more than a tripod and a ring light. (Ham horns are also key.)
Thanks to Moovly's collaborative flow, simple drag-and-drop editor, and advanced customization features, building awesome brand-aligned video content has never been so painless.
Fast-track your video creation process and grow your brand with just a few clicks.
Get lifetime access to Moovly today!
NEW: No codes, no stacking—just choose the plan that's right for you!