NeuralText uses AI to analyze SERPs, find valuable insights, and generate the copy for your site, effectively automating your writing process.
With NeuralText, you'll be able to create engaging and informative content that ranks higher in search engines.
The Keyword Research feature gives you access to search volume, trends, and competitiveness.
That way, you can find unique keywords and phrases for your content that actually level up your SEO. ("Is there a synonym for 'world's best taco'?")
Using the Cluster feature, you can even upload a list of keywords and identify clusters of similar terms to include them in the same content.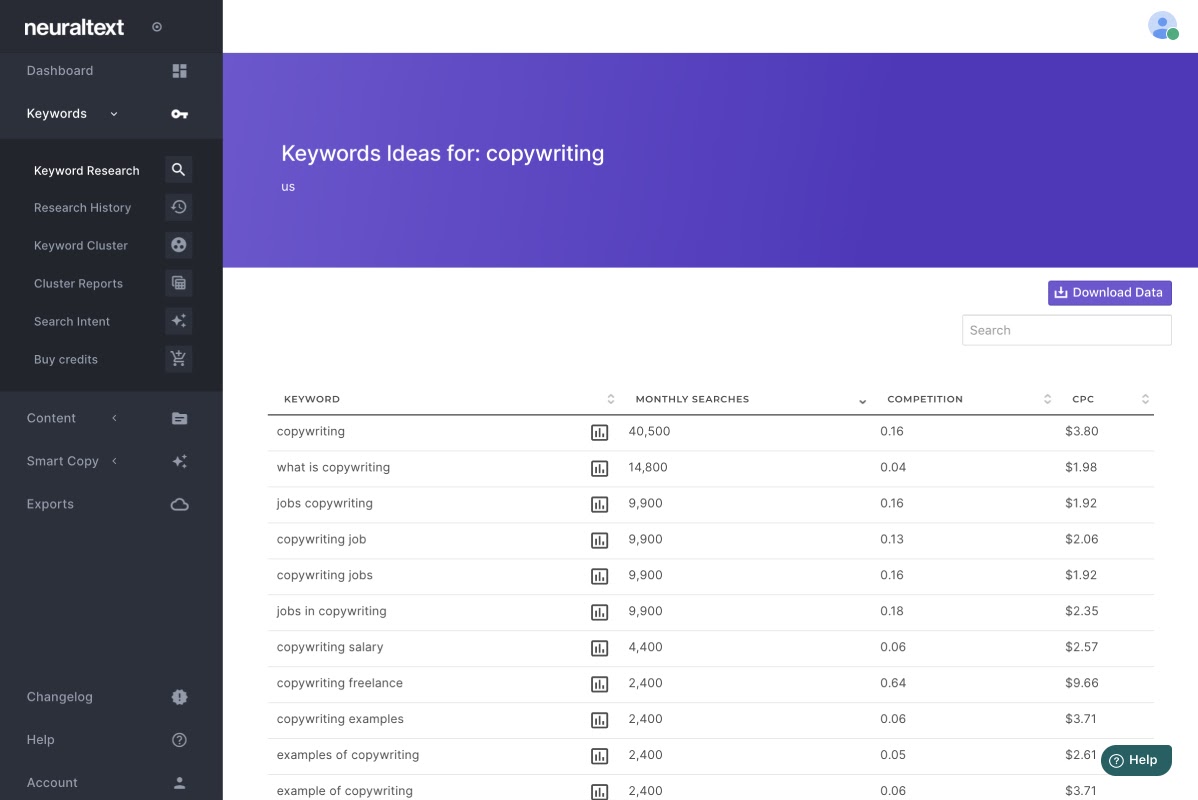 The Keyword Ideas Report lets you see search volumes, trends, and competitiveness.
NeuralText's Content Brief feature helps you craft content based on SERP data.
Using AI technology, the tool gives you an outline based on what's most important in a concise, easy-to-read format. ("Where was this when I was in high school?!")
Not only can you see what your competitors are writing about, but NeuralText also delivers a full list of questions that your audience is asking.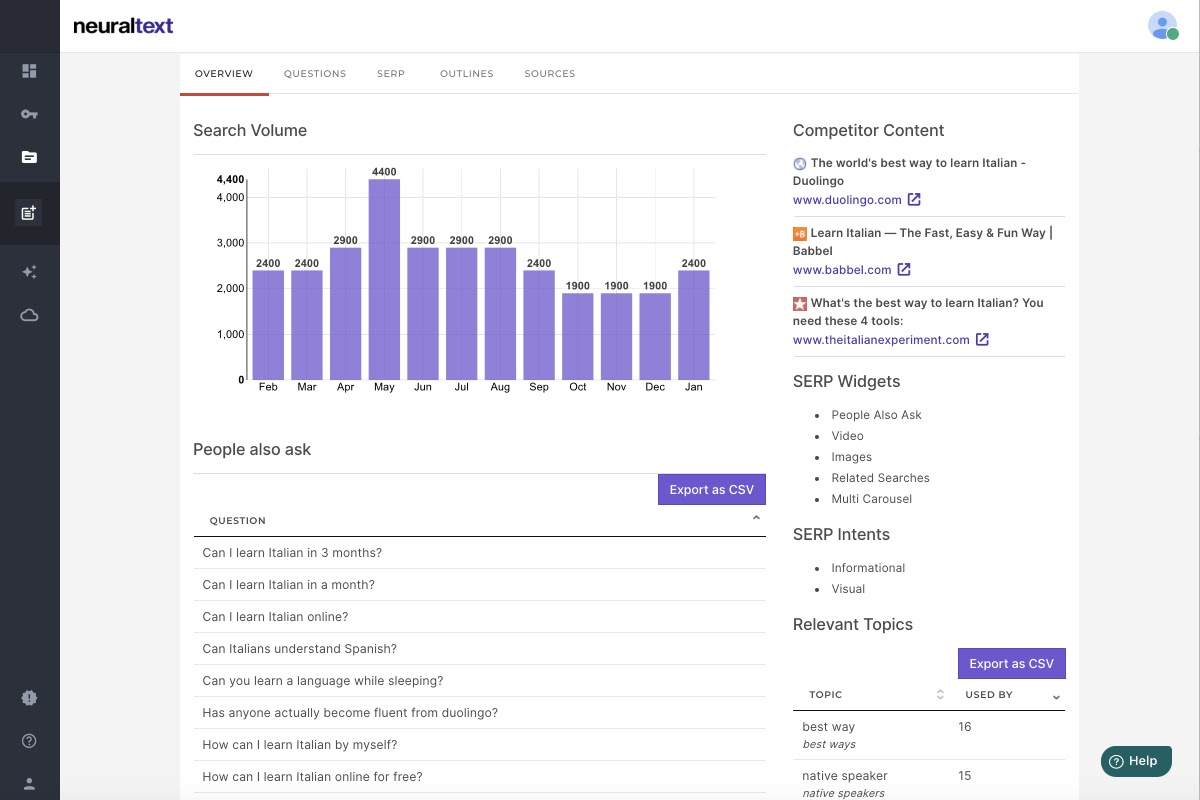 With NeuralText, you can analyze any SERP and take advantage of untapped SEO opportunities.
You want to know how your content is measuring up.
That's why NeuralText offers a Content Grader that literally checks how your content is working.
Since the Content Grader analyzes real-time content, you can update your old content and increase your site's traffic organically.
Plus, the tool's reusable deliverables give your team instructions to speed up and scale its workflow. (Think that candy assembly line scene in I Love Lucy, but without the mess.)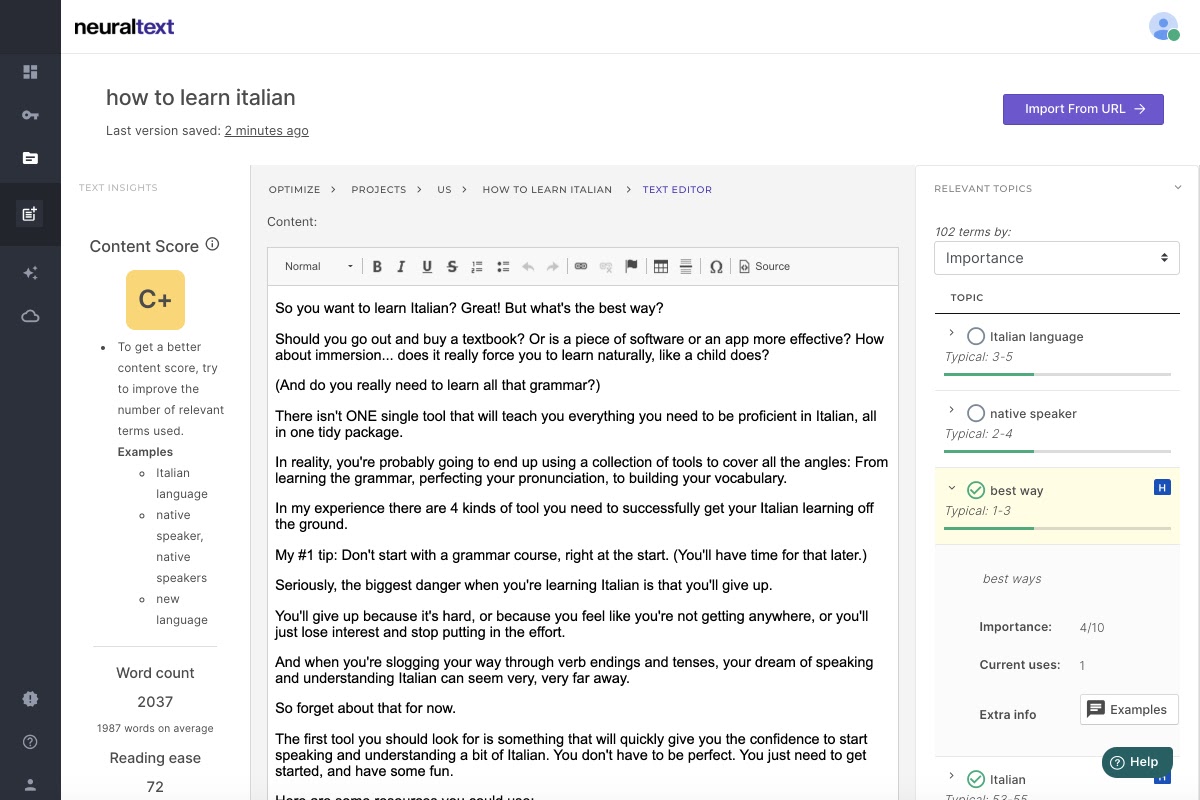 The Content Grader lets you optimize your content and increase the chances to rank for a search term.
Another cool feature, Smart Copy, lets you generate a ton of new creative ideas just by clicking a button.
Smart Copy offers tools for every possible copywriting scenario, including blog posts, blog ideas, blog outlines, copy ads ideas, copywriting formulas and much more!
All you have to do is explain your product in a few sentences and this nifty feature from NeuralText will take care of the rest, easy peasy.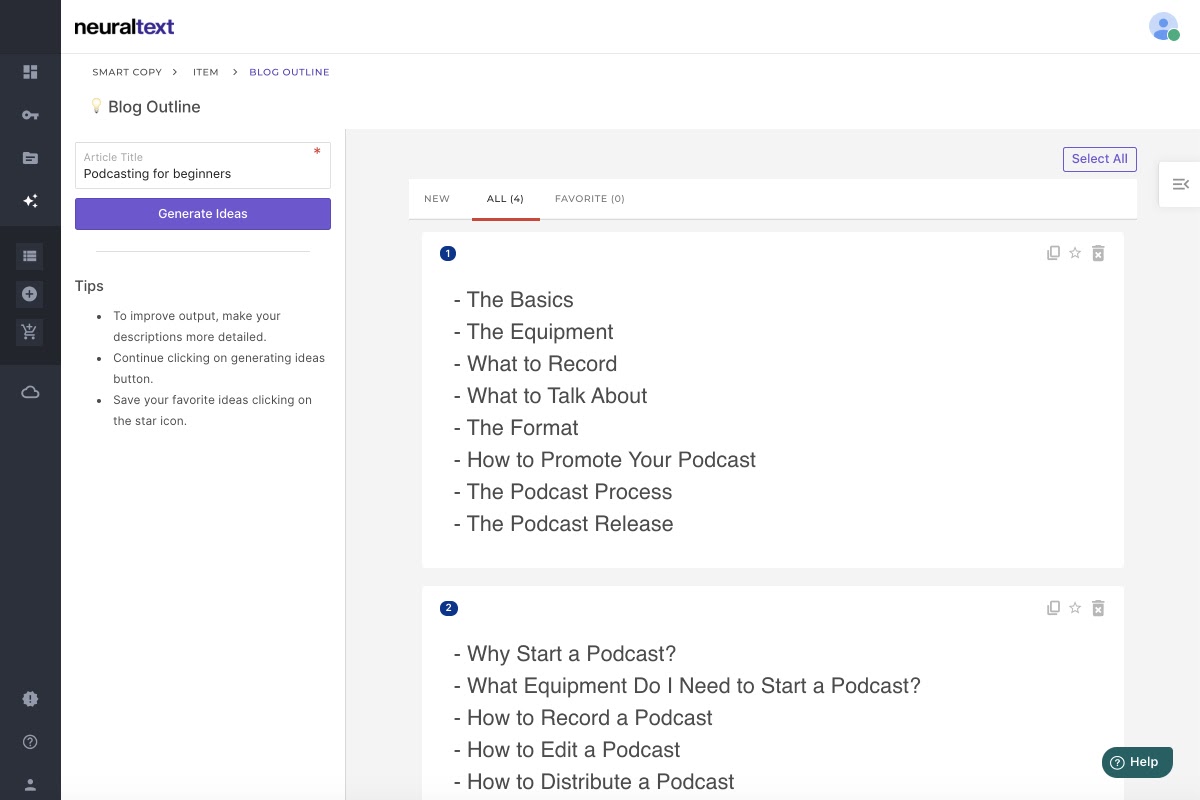 Using the Smart Copy tool, you can easily create the outline for your next blog article.
Thanks to Smart Copy's Long Form feature, you can generate text directly within an editor, using any of the smart copy tools available!
That means you can draft better content in a fast way, using any combination of the smart copy tools.
For example, using "blog outline" tool in combination with "bullet to paragraph" tool can let you easily generate entire articles. (Finally, a cure for writer's block!)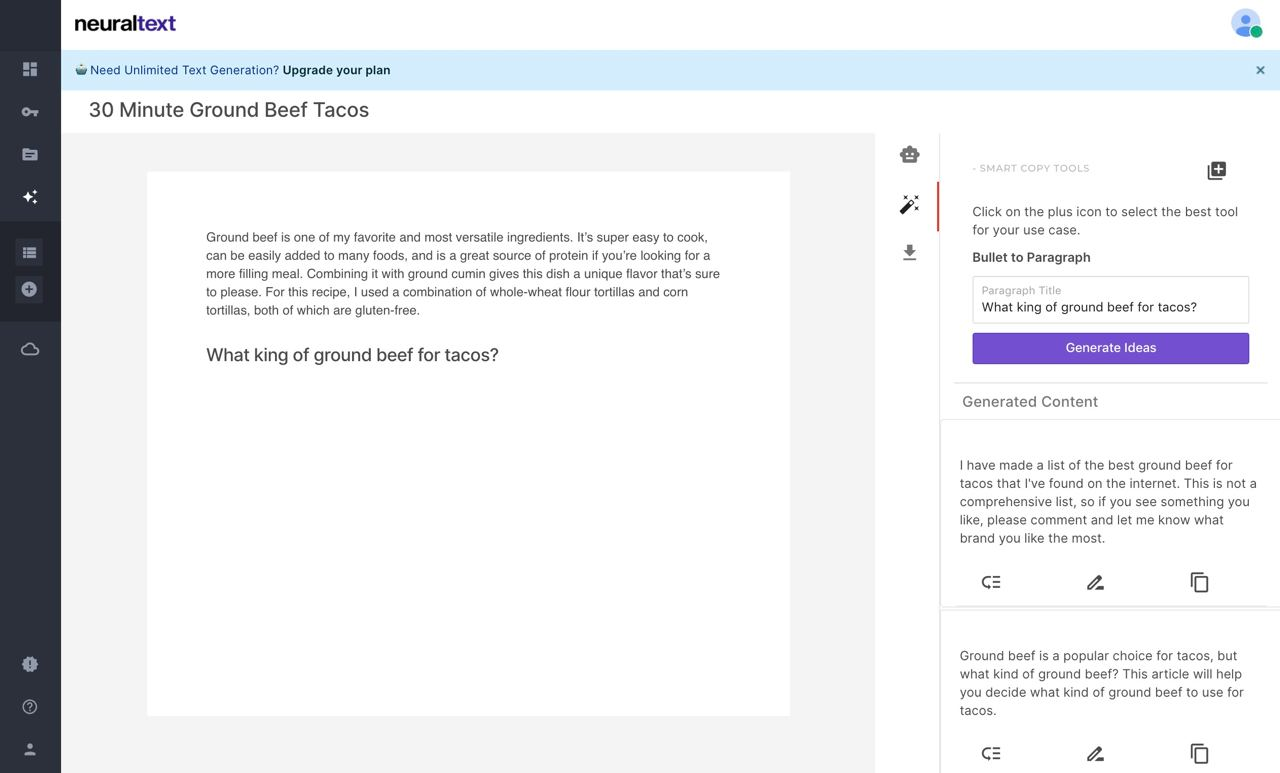 The Long Form feature lets you create a full-length quick draft of your next piece of content.
Churning out refreshing, relevant content is tough. (It's like manually churning butter—afterwards, your hands hurt and you don't smell great.)
That's why you need NeuralText to help you streamline your content workflow and create pieces that drive up your SEO.
So you can publish awesome high-quality content in record time.
Get lifetime access to NeuralText today!
NEW: No codes, no stacking—just choose the plan that's right for you!